ALBUM REVIEW: Jason Isbell feels pain, charges through on 'Reunions'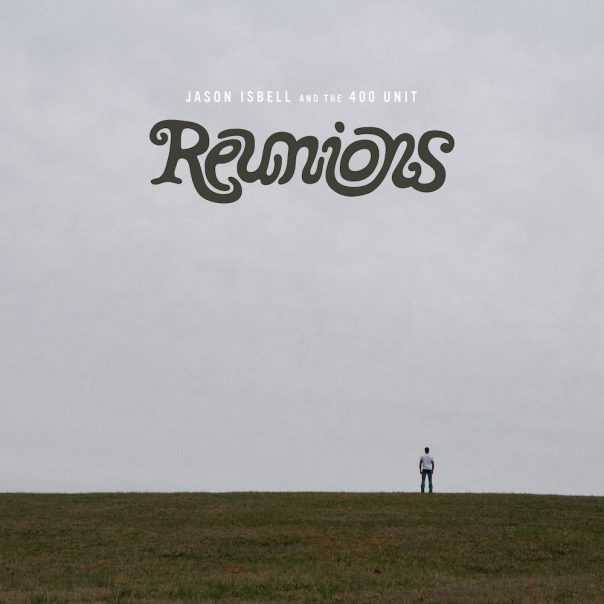 Jason Isbell exists in an unpretentious universe. The accomplished Southern rock veteran plays in a style that almost sounds retro in 2020. The fact that his new album, Reunions, sounds so vital reminds listeners of the possibilities inherent to the classic rock format. Isbell is accompanied here by his band The 400 Unit, like Isbell hailing from northern Alabama, and playing in a rock idiom that was once considered standard.
Reunions
Jason Isbell and the 400 Unit
Southeastern Records, May 15
Reunions is no great departure for Isbell, picking up where 2017's The Nashville Sound left off. His sound is defined by a certain professionalism of songwriting and strong guitar work. Through six solo albums, Reunions marks his seventh, Isbell has cultivated a fertile crop of heartland rock. He sings with emotion and an Americana twang, but rock influences are all over the place like kudzu. He strangles David-Gilmour-like sustain for the emotive guitar solo that sends off "What've I Done To Help," while "Dreamsicle" flashes with arrangements that recall R.E.M.'s commercial heyday.
The steady rolling "What've I Done To Help" doesn't disappoint in the guitar department. The lengthy track kicks off the record with Isbell's most urgent statement in the set, delivered via direct and accessible lyrics. "Thought I was alone in the world/ Until my memories gathered 'round me in the night/ Thought I was strong 'til I finally had to fight," he sings tortuously. The song is rooted to a forlorn chorus that repeats throughout the extended paean. "What've I done to help somebody save me," he asks rhetorically, "what've I done to help, and not myself?"
In this exploration of guilt, underpinned by a desire to become a better person, Isbell forces questions of selfishness and purpose. So much introspection makes for a somewhat off-putting beginning. Thankfully the introspection is housed not in sentimental balladry, but tough rock and roll.
Nevertheless Reunions strikes compelling chords in its quieter moments as well. As foreshadowed by the opening track, the album emphasizes Isbell's melancholy side. His voice aches in "Only Children," the finest example here of his ruminative mood on Reunions. "Heaven's wasted on the dead/ That's what your mama said/ As the hearse was idling in the parking lot," he wails, conjuring a humbling image. He finishes the rhyme comparing death to space travel. "They finally let me be an astronaut," he muses, and reclines into the gentleness of the outer reaches. Isbell's cautiously assured guitar playing fills in the nooks and crannies tastefully, while his jam-friendly band breathes life into the more subtle textures.
The 400 Unit locks in with solid and unadorned performances, pushing forward with thick, chunky backbeats. Isbell sets himself loose for a couple of eruptive guitar solos, notably on the passionate, guitar-driven "Overseas." This is to be expected; Isbell has been carrying songs with raw, bluesy guitar leads since his days with the Skynyrd-esque Drive-By Truckers. Reunions features a full but fairly traditional arrangement, achieved here with lushness and precision. Isbell's thoughtful, personal lyrics ride along, ripe for interpretation and personal resonance.
Painful memories and bouts with the blues pepper the album. "Running With Our Eyes Closed" continues the melancholic theme, channeling Tom Petty's "Breakdown." This time, however, an anthemic chorus arrives with triumphant flair. Isbell's anthemic turn comes to define the second half of the album. "It Gets Easier" revisits strident territory for a statement on maturity that's part celebration, part solidarity. Radio-friendly "Be Afraid" hints at 1990s emo-core in its jubilance. Occasional gruff guitar tones nudge the song toward the sense of purpose it aspires to. A strange tremolo effect on the gospel-like organ creates a texture abrasive enough to be a convincing interpretation of rapture.
Reunions may feel limited in scope to some listeners, but it is not overly so. On the contrary, it's fairly well-balanced and varied. "River" is refreshingly joyful, if a bit dour. The two modes most prominent on Reunions, melancholy and anthemic, seem to represent a way forward for Isbell during a period of intense self-examination. Circumstances and bad choices put you down in the gutter, so you raise a fist-pumping chorus and get back out. The darkness on Reunions is pervasive, a backdrop against which bright moments are ephemeral and stained with loss.
Follow writer Alexander Baechle at Instagram.com/writheinsmoke.