ALBUM REVIEW: Jason Mraz is feeling his irie on 'Look For The Good'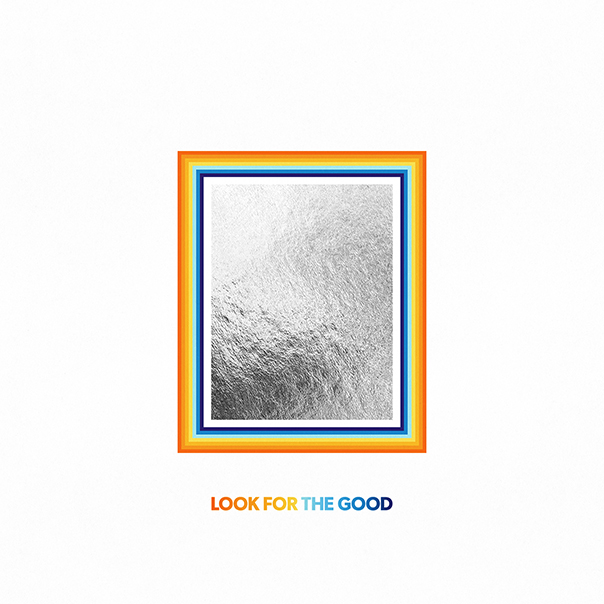 Every white family has that uncle who adopts a Jamaican accent after a couple beers at the BBQ. His impression involves an endless recombining of the phrases, "Yah, mon," and "Feelin' irie." It's cultural appropriation and completely cringeworthy, but it's also kinda cute to see some dude in the bricklayer's union cut loose, as he imagines himself both stoned (which he has never been) and chill (which he is most decidedly not). Enter Looking for the Good, the new album by Jason Mraz.
Look for the Good
Jason Mraz
BMG Records, June 19
Mraz i better known for non-threatening acoustic love songs like "I'm Yours," which sold more than 12 million copies in 2008. The change in musical direction appears to be the result of his collaboration with Easy Star Records founder Michael Goldwasser, who's worked with Steel Pulse, Toots and the Maytals and Easy Star All-Stars.
The good news is that Looking for the Good isn't as cringe-worthy as that one uncle you definitely do have. Mraz seems to genuinely understand and admire the positivity of artists like Bob Marley and Peter Tosh. The bad news is that his new album lacks both the political gravitas and the sense of spiritual authenticity earned through suffering and struggle that made those artists great.
Mraz's new musical evolution is recapitulated in the first 20 seconds of the opening title track. His voice lilts against gently strummed acoustic guitar as he sings, "Look for the good in everything/ Look for the people who will set your soul free/ It always seems impossible until it's done/ Look for the good in everyone." As the first verse concludes, a drum fill sets off a dank, bass-heavy reggae groove, and the rest of the album pretty much stays in that mode.
"Make Love" begins with some vaguely Motown-styled horns and a gritty funk feel, that soon gives way to more reggae grooving that's complete with backing vocals, horns and synths.
While Mraz and Goldwasser create authentic-sounding reggae, Mraz's lyrics fail to provide any real substance to the songs aside from fairly banal messages, such as the one found on "My Kind," which boils down to the idea that different people like different kinds of music. Mraz sings: "Some like it reggae/ Some like it smooth jazz/ Some like to slow things down/ Some like to shake that ass/ So many different expressions to take pleasure in/ You are uniquely you, just like everyone else."
On "Wise Woman" Mraz lights up some of his thoughts on the increasingly legalized elixir of reggae-dom: marijuana. After an intro comprised of piano and backing vocal ooohs, the song breaks into a reggae groove and Mraz sings, "A high vibration healer dealing herbal remedies and I got real high on love (real high on love)/ She got me real high on love and I got so high/ I realized love is a gateway drug/ And the gates unlocked for us, love is a wonder drug/ And it grows wild, wild, wild, wild." Now we'll have a soundtrack when the inevitable ads for pot dispensaries start airing on TV.
Mraz enlisted Tiffany Haddish to spit a couple bars on "You Do You," where the actress and comedian provides the album's most convincing social commentary:
"Wait a minute lemme stand up for my girls/ We never gonna quit 'til we truly rule the world/ Popular vote says we should rule the world/ So we gonna march until our voices get heard/ Who it is that you want me to be, I can't be/ All it is that I'm asking to be is just free / Free to make my choices and raise my voice up/ Tell me where my sisters at and make some noise/ C'mon and sing it with us! She Ready!"
The album's seventh track, "Take the Music," feels almost like an artist's statement from Mraz about why he's making reggae. "With the help of vibration through tone and rhythm/ The human is forgiven and the soul gets back to living/ Returns us all to our natural condition/ Turns up the levels on the mind's inner visions/ It plays through the space to where you are and regulates the beating of the broken hearts/ A sensation in everybody's pants/ Which is why when there is music, life becomes a dance." But the song's funky groove never really matches with Mraz's voice. It's a little like the cast of "Friends" rapping over some beats produced by Dr Dre.
It's not that bad, and Jason Mraz and Goldwasser are truly talented and seem like they had fun making Look for the Good in Mraz's home studio. We definitely need more positive, uplifting messages to help us deal with this year from hell. Still, the album's flavor combination is an acquired taste.
Follow writer David Gill at Twitter.com/songotaku and Instagram/songotaku.