Review: After 5 years, Jens Lekman shows Life Will See You Now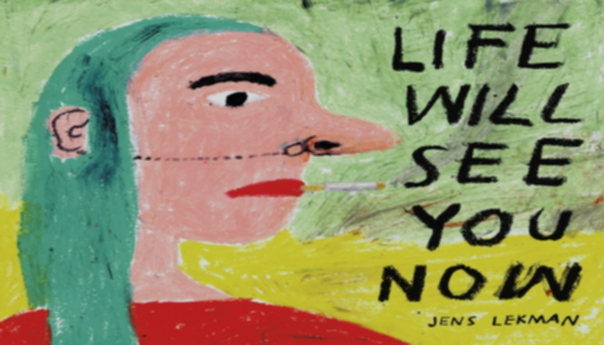 It's been five years since Jens Lekman dropped I Know What Love Isn't, an album full of such negativity that the normally optimistic audience failed to grasp onto it. In that time, Lekman became "sick over and over on those tours. And it continued when I came home, just feeling sick and worrying about being sick. Hypochondria and anxiety." It was enough to make him stop writing about himself and try a different approach. An approach that didn't sit well with friends or his label, Secretly Canadian.
Life Will See You Now
Jens Lekman
Feb. 17
Then he got experimental, wrote a song every week for a year and published them for free on his website. Now he is finally ready to face the world with a sound and feel that is like nothing he's ever done. Many of the songs on Life Will See You Now have a modern Latin flavor to them. "Our First Fight" has a Spanish classical guitar backing it while he sings, "No I haven't seen season three/ God I wish that you would just look at me."
This is Jens Lekman. It's who he is. He's the most autobiographical artist since Morrissey was with the Smiths. The absurdities of life and the intricacies of the things we ignore are interesting to him. Things many consider merely part of our existence he recognizes as relevant.
In the first single, "What's That Perfume You Wear," a song with a calypso sample that almost forces the listener to move, he sings:
"And it smells so good
That sandalwood
The lavender
Lemon ginger
But I guess I still love her
She's gone forever
However hard that might feel
At least it was real
If it could hurt like that"
Lekman is his own psychoanalyst. In "Postcards #17" he pours out his inability to write; that accursed bane of every writer's existence. Hearkening to Edgar Allan Poe's poem The Raven, he gets introspective about this malady of his.
"What am I so scared of?
What's the worst that could happen?
Been awake all night
Heard the rain tapping
If something taps on the window
In the middle of the night
Just let it in, all right
Just let it in, all right"
Jens Lekman has always been an enigma. He writes songs that are descriptive to a literary degree, but is he really telling us about himself? He talks about his life, but more about things he sees. Yet, on Life Will See You Now, he delves deep into who the person behind the microphone is. The autobiographical nature of his songs finally focus on the man and not just the sights. He talks about the anguish he feels, the joys of his life and his everyday struggles. This is Jens' The Queen is Dead. The album where he comes back from the depths to rediscover the love of something that drew him to this in the first place. That feeling he first had as a teenager in Sweden that made him decide to be the Jens Lekman we know and love.
Follow editor Matt De Mello at Twitter.com/HaightStRecords and Instagram.com/Mattyd_Images.