ALBUM REVIEW: Jess Williamson expands her vision with Cosmic Wink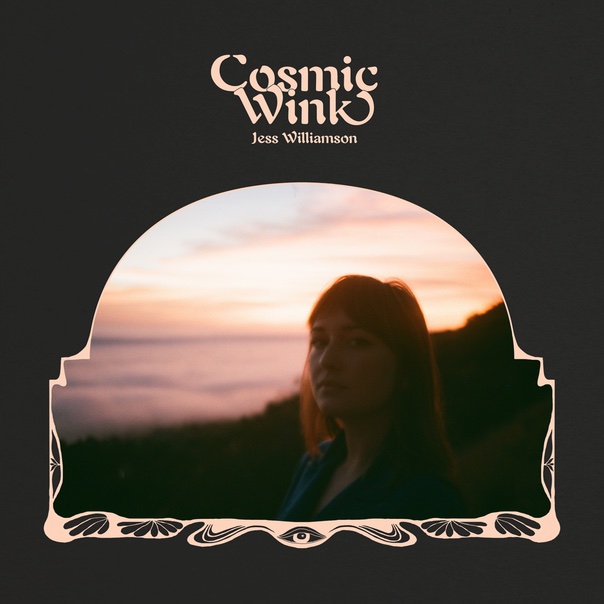 Maturation defines singer-songwriter Jess Williamson's career in more ways than one. Her jump from the raw twang of 2014 debut Native State to 2016's methodically melancholy Heart Song translated not only through increased complexity but through Williamson herself as her experiences pushed her vision beyond the indie folk's usual tropes.
Cosmic Wink
Jess Williamson
May 11
Informed by her relocation from Austin to Los Angeles, Williamson's outlook progresses alongside her musicality—a process continued by her third full-length album. Cosmic Wink bounces back from brooding sadness with diversified style and multifaceted tonal shifts as Williamson works two improve her headspace.
"Tell me everything  you know about consciousness," Williamson benevolently beckons on opener "I See The White." She spotlights her improved songwriting chops early on through her lyrical musings and emphasizes rock beats, bouncy acoustic guitar strumming and even a tasty solo on a resonator guitar. Cosmic Wink's relation to the folkier side of the British invasion emerges throughout its runtime.
A full band format hoists Williamson above the limited range of her previously minimalist approach. On "Awakening Baby" and "White Bird," each instrument provides calculated ornamentation to her accessibility. Whether it's the former's cymbal syncopation and plucky synth lines or the latter's dainty jangle and nuanced snare drum subdivisions, it's clear that Williamson values every sound she uses as a vital necessity to her expression. "Be kind to me, this is not my city, I don't know what I miss anymore," she sings on "White Bird," spotlighting her insecurities while transitioning from Austin to L.A.
The meat of Cosmic Wink does harken back to the temperate gloom of Williamson's back catalog, bolstered by an augmented palette of aural immensity. "Wild Rain" ushers in a post-rock ambiance akin to F♯ A♯ ∞-era Godspeed You! Black Emperor, as her swaying guitar loop slowly gains layers of droning keyboards and compelling dissonance. A guilty heartbreaker's tale flows over minor chord strains as her emotion builds alongside mournful crescendos.
This sweeping intensity reaches incredible heights on "Mama Proud." Jazzy percussion improvisation over a hypnotic guitar eventually blooms into a harmonious waltz as Williamson layers her voice to a heavenly effect. The song is one of the album's most engrossing cuts.
Williamson effortlessly balances the instrumental and vocal elements of Cosmic Wink, encouraging appreciation for lyrics, singing and arrangements. "Thunder Song" might start with Williamson abysmally singing, "I know you said a thousand times, I'm the only one/ But when I look into your eyes, I feel that something's gone." But intense dynamics and harmonic intuition do just as much to steal the show. Washed-out guitar modulations and shimmering synths inflate the song's emphatic drum and bass groove to unprecedented levels.
A nimble guitar riff contrasts with gothic organs and plodding percussion in the shuffling doom rock of "Dream State," in which Williamson grapples with her ability to reach perfect contentment within the physical layer of love. She expresses herself just as naturally through guitar playing as she does through singing, allowing both to shine simultaneously.
However, Williamson's true comeuppance manifests in her ability to juggle her instrument and voice while remaining attentive to the atmosphere of her songs, which "Forever" exemplifies incredibly with its melodic lines synchronizing with well-placed arpeggiations and impressionistic keyboard flourishes. Blissful soundscapes rise and fall like ocean tides, driven by stripped-down songwriting and a cohesive narrative about finding one's place in unpredictable circumstances.
"Once I did believe I'd never be a mother/ But ever since I've been your lover, it's such a natural idea to me," Williamson sings in the enchanting closer "Love On the Piano." Hypnotic acoustic guitar refrains support ethereal piano embellishments, resolving her journey through heartache and self-doubt in a way similar to Tom Waits' "Hold On"—empowering herself through genuine love. For all the new directions it takes and the array of stories it tells, Cosmic Wink comes full circle as an affirmation of Williamson's continued efforts toward self-improvement and artistic growth.