ALBUM REVIEW: Jessica Pratt finds beauty in simplicity with 'Quiet Signs'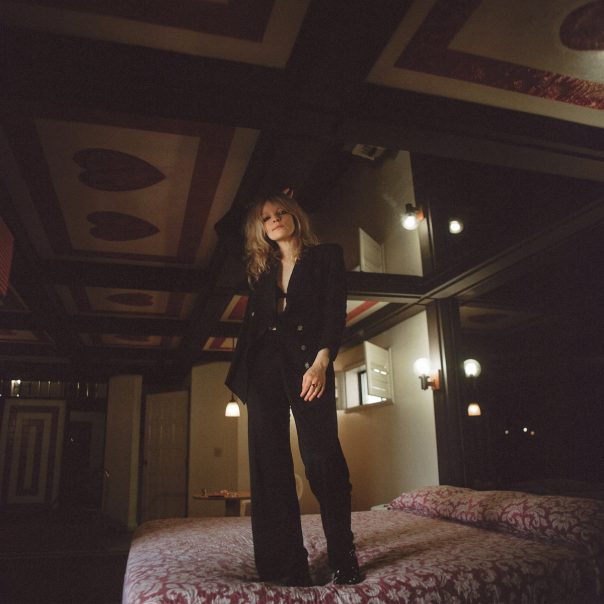 San Francisco singer-songwriter Jessica Pratt has a way with simplistic arrangements, bringing a tranquil feeling along with her uniquely folky voice. On her previous records, 2015's On Your Own Love Again and 2012's self-titled record, she sang gorgeously poetic lyrics over the top of calming guitar strumming. Pratt doesn't deviate on Quiet Signs, a meditative third record that's an emotive experience from start to finish.
Quiet Signs
Jessica Pratt
Mexican Summer Records, Feb. 8
Pratt's reverbed voice sways over soft and demure acoustic guitar but fills the dead space with trailing piano notes and the occasional flute and organ. She allows listeners to find a more relaxed headspace. Her vocal timbre and poetic lyricism turns her voice into more than an instrument. It is the deliverer of Quiet Signs' clear message.
Lead single "This Time Around" immediately introduces Jessica Pratt's beautiful melodies. Pratt brings a soothing touch to her lyrics with the occasional layering of harmony over just two guitar chords. Its somber sound supports Pratt as she sings, "I don't wanna try no longer/ Your songbird singing the darkest hour of the night/ I don't wanna find that I've been marching under the crueler side of the fight/ It makes me want to cry." A faint synth trails in the background from time to time, giving the track a gracious close.
"Poly Blue" finds Pratt telling a girl to be kind to a man who longs to be loved by her: "He's the lovelorn colors of/ Somewhat hapless in his touch/ He's the undiscovered night/ A parting line." The uptempo beat keeps a serene aura, contrasting the constant guitar plucking with faint sprinkles of piano keys and a fluttering, bird call flute. "Poly Blue" is a song you should experience while lying peacefully with eyes closed to take it all in.
Quiet Signs' use of repetitive guitar plucking continues on "Silent Song." The song's melody is like that of a lullaby. It has just two verses, which repeat, about a heartbreak: "Fade to one/ He's all I desire/ And so's begun, to mourning after."
Pratt doesn't share details and remains elusive but is clearly mourning over a lover and resolves to "soldier on." The first verse introduces the signature sparse strumming and the second distant piano. At the end of the second verse repetition, Pratt ad-libs as a synthesizer lands the track with placid ambience.
Closer "Aeroplane" features the only percussive support on the record, starting off with a tambourine. All of the instruments gradually fade in from the reverberant intro. Acoustic strumming and delicate piano riff create an echoing soundscape before Pratt's voice enters.
An organ joins in for the chorus, where Pratt spotlights her harmonic nuance. "Aeroplane" wraps up Quiet Signs with optimistic hope. While the lyrics outwardly hint at leaving someone behind in a trail of airplane contours, she reflects on her life's unpredictable journey with the closing line: "Far away I see myself/ And it's come today/ But tomorrow may/ Turn me out."
Quiet Signs is a beautiful record, one where enjoying one track means enjoying them all. Pratt's dreamlike appeal has all the atmosphere and storytelling someone could want from the genre.
Follow writer Carly Van Den Broeke at Twitter.com/carlyrosevdb.