ALBUM REVIEW: John Dwyer gets funky and discordant on Bent Arcana's debut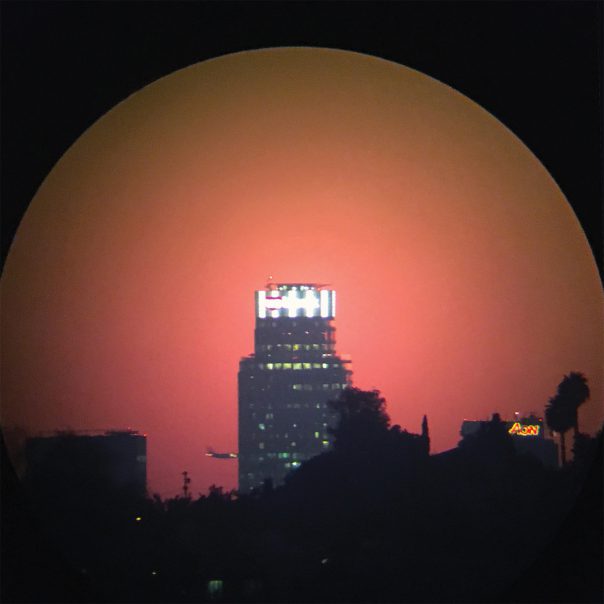 With all of his many side projects, John Dwyer has become a fairly complex geometric shape. The Osees frontman is dropping no fewer than three albums this summer. Bent Arcana is Dwyer's latest supergroup, and its self-titled debut album is a cosmic slop of funky influences performed by a coterie of Dwyer's musical coconspirators.
Bent Arcana
Bent Arcana
Castle Face Records, Aug. 21
9/10
The album's most obvious influence is Miles Davis' 1970s jazz-funk albums. Davis' electrified albums like Bitches Brew and On the Corner, which incorporated aspects of funk, rock, soul and experimental noise—from artists like Karlheinz Stockhause—repulsed many traditional jazz-heads; while at the same time attracting a whole new set of fans from rock and roll and funk's unwashed masses.
Dwyer's supergroup is anchored by drummer Ryan Sawyer, who has played with Thurston Moore and Japanese experimenters Boredoms. Sawyer's snare work feels like a precarious pile of dinner plates being taken to the kitchen by a busboy on amphetamines. But Sawyer's solid bass drum pinions the band's extended jams.
Sawyer's deftly syncopated drumming sets off the album's opener, "The Gate." The 10-minutes-plus jazz odyssey's choreographed horn lines are one of the few elements on the album that don't feel entirely improvisational. The song's guitar solo—provided either by Dwyer or Prettiest Eyes' guitarist Marcos Rodriguez—feels just a tweak off from "normal jazz" with no wailing pedal or overdriven fuzz tone, but with plenty of note choices my mother would patronizingly call "interesting;" whereas a music dictionary would describe it as "discordant."
The album's other epic 10-minute jam is "Oblivion Sigil," which sounds like jazz that's been blown apart and put back together. Andres Renteria's conga drums spice up Sawyer's already syncopated groove. The jam layers heavily fuzzed-out keys and '70s detective show wailing guitar over a thick African-sounding rhythm reminiscent of Nigerian legend Fela Kuti.
At times, Bent Arcana appears to be launching a frontal attack on music itself. The stridently noisy "Misanthrope Gets Lunch" layers throbbing bass over spastic percussion, punctuated by stabs of prickly electric guitar. The infectious groove on the album's closer, "Sprites," is carbonated by Sawyer's absolutely jaw-dropping drumming. Sunwatcher's Peter Kerlin lays down thick slabs of double bass, over which the rest of the band—including TV on the Radio's Kyp Malone and Osees keyboardist Tom Dolas—punctuate the groove with space age sound effects.
Some of the album's few moments of euphony are found on the 90-seconds "Mimi," which consists simply of the lilting interplay between Brad Caulkins' and Joce Soubiran's horns. The music is so quiet and feels so intimate that you can hear the players keying the notes on their instruments. The calm at the center of the album's musical storm offers a welcome respite.
Miles Davis may seem like an unlikely influence for Dwyer, but it's become increasingly apparent as the Osees evolve from a rough-around-the-edges punk-garage rock band that sets up it's gear on the floor (and with Dwyer singing whole verses with the microphone inside his mouth) to the double-drummered proggy-stoner sci-fi extravaganza captured on the band's last four albums.
Bent Arcana is not only a loving tribute to the incredibly groundbreaking music Miles Davis and his band made during the '70s, it's also a fitting heir to Davis' relentless experimentation and his courage in letting his musical freak flag fly.
Follow writer David Gill at Twitter.com/songotaku and Instagram/songotaku.