ALBUM REVIEW: The peculiar John Maus offers listeners more than just Addendum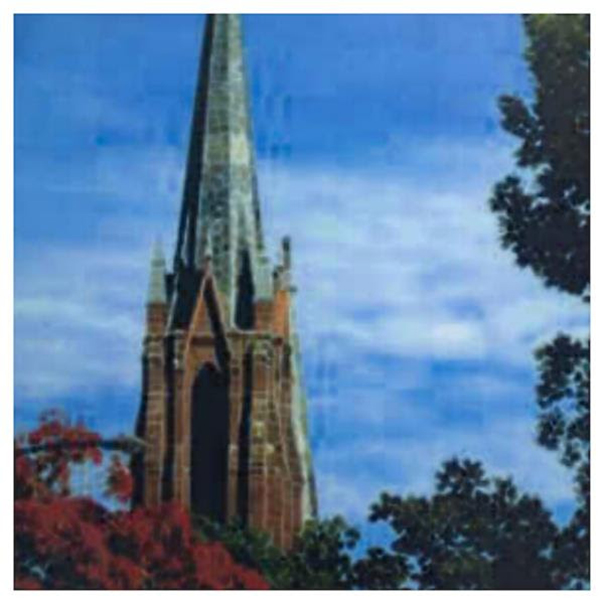 After making his long-awaited return with Screen Memories last year, John Maus takes listeners back to his brooding and fiery world. Through homemade modular synthesizers that transmit and transpire in waves of absurdity, Maus' latest endeavor, Addendum, brims with confusion and desolation, dance and disease, and chaos and order.
Addendum
John Maus
May 18
Initially announced as a record exclusive to a career-spanning box set, Maus decided to open up the bittersweet world of Addendum for everyone to experience. Recorded with the same modular synths Maus built himself, the album operates as a companion piece to Screen Memories by expanding upon the prior's otherworldly, retro-themed zaniness.
For those unfamiliar with his music, Maus has a sound that comes across as amateurishly produced '80s synth-pop peppered with hues of DIY-isms and a farce impersonation of the late, great Ian Curtis. If it is difficult to get past this very niche sound, one will probably not to be drawn to Maus' latest project. But those willing to take the chance on the enigmatic Maus, a unique personality and devoted audiophile, will be rewarded.

Wielding a doctorate in political philosophy, Maus brims with insight. His lyricism may seem pointless but he always remains profound at heart.

Combined with a Curtis-esque baritone slathered in reverb, Maus' fragmented and frantic lyrics portend doom and gloom funneled through deadpan hilarity. "They don't know shit about outer space," he sings on "Outer Space." With songs about urban decay, outer space and babies in Dumpsters, his highbrow humor and lyrical wit is unsurprisingly prevalent but fully embodied.
Who knows; maybe Maus is simply trolling his audience and embracing the memes dwelling from within. Either way, it's hilarious to hear him croon and yelp one-liners like, "Take that baby to the dump/To the dump!" or "Sex!" as a simple refrain.
As usual, Maus' lyrics imbue a sense of urgency throughout Addendum, but his mastery over basic electronic beats and shimmering synths allows for this experience to be oddly tranquil.
Maus' production has been described as "medieval, Gregorian disco," and this certainly is the case for Addendum. With production definitive of the lo-fi, hypnagogic pop scene championed by longtime Maus collaborator Ariel Pink, Addendum is comparably bass-driven than previous records. Underlying these cryptic bass lines are Maus' self-made modular synths. To the common ear, they will go unnoticed. But for those paying attention, there's a great sense of craftsmanship in the small details. These cheap sounding, glistening keyboards weave in and out, exciting a pulsing echo that contrasts nicely with the album's strained post-punk backbone.

Ironically haunting and full of movement, the sounds Maus traverses are hypnotic. His minimalist repetition with the unlikely fusion of upbeat and foreboding synth passages, and the electronic percussion, give listeners a cold and ominous, yet equally involving, collection of songs. The 12 tracks show Maus as a singular artist who experiments with creative instinct and without caring what others may think.
He not only wants to surprise his listeners with his craft, but to surprise himself in the process. With Addendum, he has done it. He sounds ready to blow. Addendum is an expansion upon the crazed mind of John Maus—terse with meaning despite its apparent superficiality.

Follow writer Kyle Kohner at Twitter.com/kylejkohner.