ALBUM REVIEW: Jónsi takes on the final frontier of pop music on 'Shiver'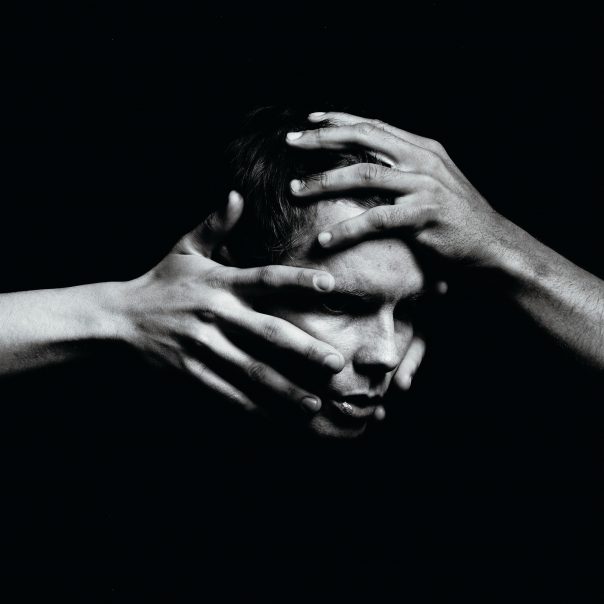 It's undeniable that Jónsi epitomized whimsical folk rock on his 2010 solo debut, Go. The album's jubilant boisterousness—let's call it "youth retreat campfire folk"—came ripe for mumblecore drama movies and summer camp recap videos, all while carrying the depth and dynamics the Icelandic prodigy built as the frontman of post-rock legends Sigur Rós. It's been 10 years since Go dropped, and the style Jónsi favored back then is dated.
Shiver
Jónsi
Krunk, Oct. 2
10/10
After Sigur Rós' 2013 album, Kveikur, hinted at some divergent tangents in Jónsi's approach, he caught everyone's attention with the announcement that he'd be collaborating with A.G. Cook for his sophomore release. The man behind the legendary PC Music label leaves his fingerprint on Jónsi's legacy, making Shiver the best artistic facelift in recent memory.
The mere fact it's been 10 years since the last time Jónsi last sang in English on an album makes slow-burning opener "Exhale" that much more emphatic. His iconic falsetto voice guides the song from protracted loops and layered textures to a booming beat and swelling synths. PC Music is often considered the final frontier of pop music, and Jónsi's pipes are up for the journey into uncharted territory. To that effect, "Cannibal" finds his duet with Cocteau Twins' Liz Fraser swirling, drifting and blooming in alien wonderment. The gorgeous synthetic tapestry, detailed beats and serene melodies are so intoxicating, that you might forget the song's disturbing conflation of love and the consumption of human flesh (Armin Meiwes, anyone?).
The versatility of Jónsi's voice remains on full display throughout the album, considering how connected it might seem to the sound of Sigur Rós. Take the title track, which reaches galactic proportions through arpeggiated synths and seismic percussion. It might sound like it's opening a portal to cyberspace, but his angelic timbre becomes a guiding light in this new world. Indeed, Jónsi's expansive vision manifests to a magnificent effect on the nearly seven-minutes-long "Sumarið Sem Aldrei Kom." He layers his voice like a celestial choir in his native tongue (and maybe his made-up language?), as Cook's nuanced, intuitive soundscapes support his sweeping crescendos. The devastating emotional build-ups Jónsi has built his reputation on carry over into this new style, but other tracks prove more challenging on first listen.
"Wildeye" and "Swill" unapologetically embrace the avant-pop aesthetics of Sophie, Arca and Charli XCX, the latter of whom A.G. Cook has also worked with. This constitutes the album's biggest curveball for longtime Jónsi fans. Both tracks deal their share of harsh synth stabs and thunderous beats, similar to Cook's latest album Apple, which dropped two weeks ago. In turn, Jónsi rises to the occasion with a more forceful delivery than his usual drifting cadence, but what's more interesting is how Cook balances his bombastic production with an ambiance closer to his collaborator's wheelhouse. Where the former polarizes between post-industrial rhythms, utopian harps and thumping intelligent dance music (IDM), the latter melds the three into a euphoric exercise in artful contrasts.
In a strange way, the first half of "Kórall" has a similar appeal to Sigur Rós' avant-garde dance score Ba Ba Ti Ki Di Do (2003) in its stripped-back glitchiness, but it also shows how quickly this album can explode from one to 1,000 without sounding jarring. Jónsi charges into the PC Music landscape with confidence, which explains why the pounding electro-pop number "Salt Licorice" works so well. The inclusion of Scandinavian legend Robyn is appropriate for the lyrical narrative and musical divergency, as her presence seems to coax Jónsi into his most danceable form to date. In what adds up to an infectious love song, it's safe to say neither artist has ever sounded quite like this. It's pretty incredible to hear Jónsi flourishing in this environment as easily as that of Go.
Shiver succeeds largely because one musical mind doesn't dominate the other. It's easy to extract emotive lyrics like "I don't understand why I can hold onto you" from "Hold," because Cook's explosive sudden synthetic bursts don't take from Jónsi's rapturous vocal performances. Jónsi harnesses his voice as a multifaceted instrument, knowing when to let the production do the talking and when to drive the song by himself.
Protracted piano ballad "Grenade" makes this juxtaposition most clear. The song centers on one of this man's most passionate performances of his career, but the processed keys and dynamic beat changes send the choruses into outer space. From Jónsi's elongated, resonant notes to Cook's innate, quirky ingenuity, their collaboration is as natural as it is unexpected.
One of Jónsi's greatest assets as a musician is the purity, innocence and solace his voice has provided. This makes closing track "Beautiful Boy" an encapsulation of successful chance he took with Shiver. His voice certainly sounds different with various effects amid Cook's otherworldly ambiance, but the immense heart and soul he put into all of his past work still shines through in this new context. The mutual respect and understanding between A.G. Cook and Jónsi makes this much more than a one-off experiment. Shiver feels more like a rebirth—a crucial revitalization of one of the planet's most gifted musicians.
Follow Max Heilman at Twitter.com/madmaxx1995 and Instagram.com/maxlikessound.