REVIEW: JPEGMAFIA stews in anguish on exploratory 'EP2!'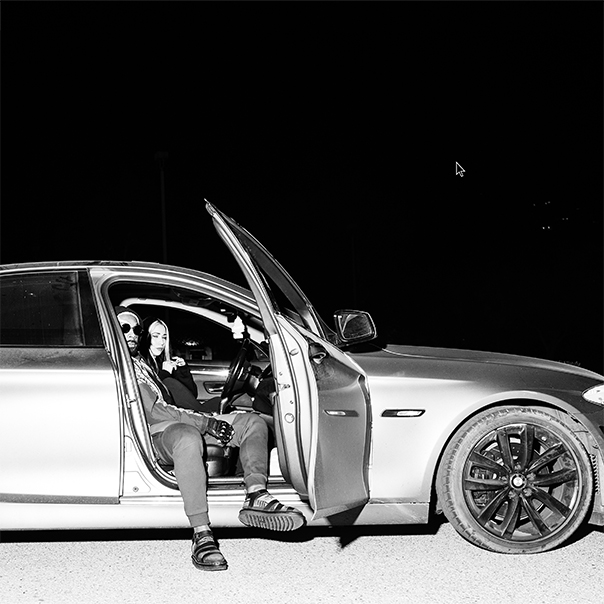 There's something to be said regarding the rise of awareness regarding mental health in hip-hop over the last few years, with an array of artists covering it with grace or with all the tact of a bull in a china shop. JPEGMAFIA followed up to his November EP! with the similarly titled EP2!, bringing with it a series of songs that bring to the surface the rapper's frustrations with his peers, relationship problems, as well as social and political issues that have seemingly helped to build up a hardened and standoff-ish demeanor.
EP2!
JPEGMAFIA
Republic, Feb. 12
8/10
While the record touches on aspects pertinent to the rapper's mental state, at no point does it come across as a concept album specifically focused on mental health. Much of EP2! comes as a stream of consciousness, as if the listener is getting a glimpse at JPEGMAFIA's (Barrington DeVaughn Hendricks) internal monologue or personal journal entries.
It explores his open distrust and resentment of those around him in both his personal and professional life without seeming like he's trying to hard or being disingenuous; much less antisocial. The nuance behind his frustrations is rooted in violations of personal trust and space, racism, status and more, which makes it understandable where he's coming from here.
Opener "LAST DANCE!" sets the tone with a lo-fi aesthetic that gradually takes on a harsher and more somber quality as the melody builds, employing a heavy amount of bass-y distortion toward the end. JPEGMAFIA spends no time at all opening up about his frustrations through his sung-rapped vocals that appear to incorporate a slight twinge of Auto-Tune to further sell his emotionally vulnerable state. His lyrics still have tongue-in-cheek jabs at political and cultural figures, such as Dennis Rodman and Joe Biden, while also referencing pop culture phenomena like the "Love Island" suicides and Hideo Kojima's "Metal Gear Solid" franchise.
"INTRO!" serves as a short, distorted horn-backed transition into "FIX YOURSELF!," which itself is an examination of the rapper's romantic relationships. "I went from nothin' to sluttin', it wasn't easy, babe/ Shoutout my babes and my husbands, I love y'all equally," he raps. The lyrics will definitely catch listeners off guard as JPEGMAFIA dives into his heavily implied bisexuality, as well as the fallout of one relationship in which he was sexually assaulted by one of his partners while he was asleep. Its an incredibly dark and moody number, starting with a soft keyboard melody before transitioning into heavier synths.
On "KELTEC!" Hendricks opens up about his frustrations with the music industry, dealing with catching flack from flash-in-the-pan rappers trying to start beefs with him, as well as how his status has affected his relationships with both artists and people in his personal life. "THIS ONES FOR US!" takes a stab at systemic racism, particularly through the predatory attitudes the majority of white media outlets and the empty gestures of white liberals in the face of systemic racism, referencing both Eric Sundermann's abuse allegations and the social media blackout that took place after the killing of George Floyd last year.
EP2! manages to embody the complexity of a concept album despite it's short length and the stream-of-conscious approach to writing. JPEGMAFIA offers an in-depth look to his psyche and the intensity of the world he finds himself living in. It's understandable as to why he feels the way he does.
Follow editor Tim Hoffman at Twitter.com/hipsterp0tamus.