Album Review: Juliana Hatfield skewers President Trump on solo effort Pussycat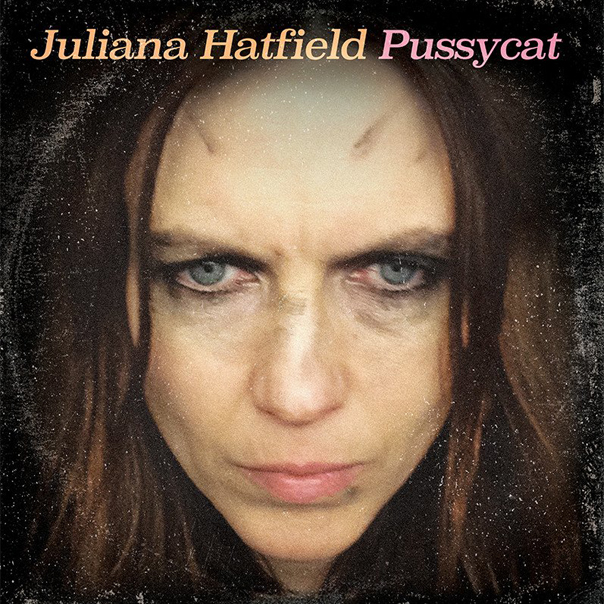 To say Juliana Hatfield wrote her new album because she was inspired by Donald Trump's election seems wrong. Motivated. Driven. Determined. Those all might be more appropriate since Pussycat, though beautifully done, appears to give lyrical middle finger to the 45th U.S. president.
Pussycat
Juliana Hatfield
April 28
Recorded in less than two weeks, Hatfield said Pussycat's lyrics just flooded out of her in the wake of the presidential election.
"It was a blur. It was cathartic," Hatfield said in a statement. "I almost don't even understand what happened in there, or how it came together so smoothly, so quickly."
Longtime fans of Hatfield will be relieved to know her sound hasn't evolved significantly; though her voice has matured and is slightly less pining than on older tunes like "My Sister," it's unmistakably hers.
"I want to be your disease, force you down hard to your knees," Hatfield whines on the album's opening track. It's an appropriate entrance to Pussycat: rueful, loathing and exhausted.
The next tune is the the shockingly optimistic "Impossible Song." Asking listeners to wonder "What if we tried to get along," Hatfield paints a picture of a world where people understand each other's differences, agreeing to disagree in "these contentious times."
From there, Pussycat dives into the headlines from "When You're a Star," which is a thinly veiled reference to "America's dad" Bill Cosby, to "Short-Fingered Man," a not-so-subtle dig at Trump's hand size. The tone of the songs swiftly changes from anger to humor at times, but at every turn, it's clear Hatfield wants to send a message.
"I don't understand the way you make me feel/ The way you turn me upside down/ The way my heart sinks when you come around," she sings on "Kellyanne," named after Kellyanne Conway, counselor to the president.
The First Lady doesn't escape Hatfield's attention either. Melania Trump is the subject of "Rhinoceros," a toe-tapping indie rocker about the former model's relationship with Trump. "Her name's Melania/ She's from Slovenia/ An illegal immigrant he paid to sleep with him," wrote Hatfield.
Unlikely to be a favorite for Trump supporters, Pussycat is full of clever and biting lyrics that will give longtime Hatfield fans a reason to smirk.
Follow journalist Brandi Smith on Twitter, Facebook and BrandiSmith.me.