REVIEW: Justin Bieber experiments in too many directions on 'Justice'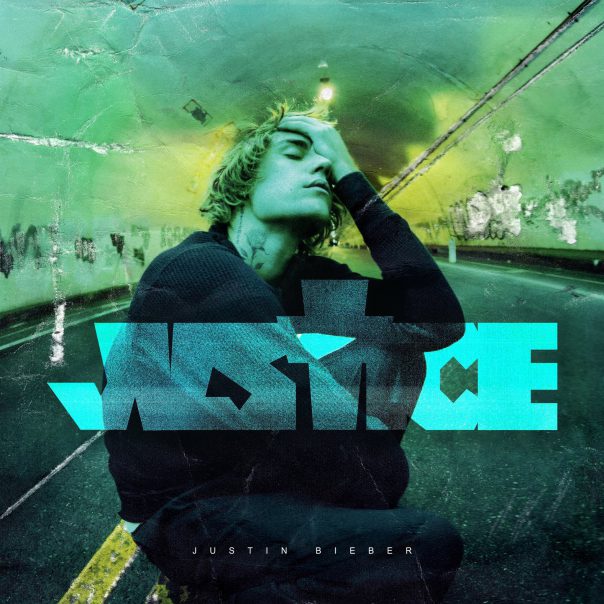 Though it's technically only been a year since Justin Bieber released his last album, it feels like it's been a while since we've heard from the former prince of pop music. Lyme disease and a young marriage have kept him relatively busy over the last few months, but he's still managed to find the time to craft his sixth album, Justice. With 16 songs, eight features, and one questionable interlude, there is a lot going on. For the most part, that wasn't a good idea. Justice does have its bright spots, but it mostly feels rushed and disjointed.
Justice
Justin Bieber
Hyperdub, March 19
5/10
While most of the features missed the mark, a few managed to come together nicely. One is the religiously centered love ballad "Holy," with Chance The Rapper, the album's lead single. It has a simple piano and tambourine opening that evolves into a steady backbeat full of faith-based similes that describe what it's like to feel loved, along with a large backing choir to fill out the song. Chance's part flows well with the rest of the song and gives Bieber an opportunity to work with the Chicago rapper again.
Unfortunately, the rest of the features aren't as catchy or memorable as "Holy." Bieber recruits The Kid LAROI for the introspective "Unstable," which looks at what it's like to have someone love you at your lowest. While the message is strong, it feels like the addition of LAROI is an afterthought in an attempt to appeal to the Tik Tok generation. Their voices are fairly similar, and a few high notes from Bieber and raspy notes from LAROI notwithstanding, it's hard to tell them apart. If you were to ask listeners whether there's a second artist on the song, they might not know the answer.
And then there's "MLK Interlude." Bieber interjects a roughly 90-second clip of a Martin Luther King, Jr. speech into the middle of the album. It includes famous lines like "If you have never found something so dear and precious to you that you would die for it, then you are not fit to live," and "You died when you refused to stand up for justice." It feels like an empty sentiment wedged in the middle of a slew of pop songs. In fact, the transition from the end of the interlude into the next song "Die For You," is so abrupt that it's uncomfortable and jarring.
Bieber does get points for vulnerability on Justice as he uses a number of songs to address the difficulties of fame (not an uncommon topic for him). Early in the album, he elicits the help of another crooner as Khalid joins him for "As I Am." An upbeat pop anthem, the song addresses how the singers aren't changing for anyone and if people can't love them for who they are, then it's not real love. Bieber has faced lot of criticism over the years and no longer feels forced to change for fans or anyone else.
The final song on the album, "Lonely" featuring Benny Blanco, feels like a window into Bieber's soul. The incredibly sad tune is about Biebers has always had everything and everyone around him but has been lonely, nonetheless. He sings expressively about the judgment he handled as a young star, who, instead of receiving help when he needed it, got further scrutiny and ridicule.
Highlights include "Anyone," which feels like an old-school love ballad with its simple sentiments like "If it's not you, it's not anyone," and "You are the only one I'll ever love." Light piano, building vocals and prominent percussion give it a windows-down, singalong vibe. "Off My Face" is another feel-good love song but its simplicity gives it the potential to be overlooked. Its light guitar strumming highlights Bieber's vocals.
However, Justice mostly feels scattered in terms of styles, features and thematic decisions. The album opens a number of new avenues for Justin Bieber, but it's more like a terminal rather than a destination for him.
Follow writer Piper Westrom at Twitter.com/plwestrom.