ALBUM REVIEW: Kacey Musgraves adds dance pop to repertoire on Golden Hour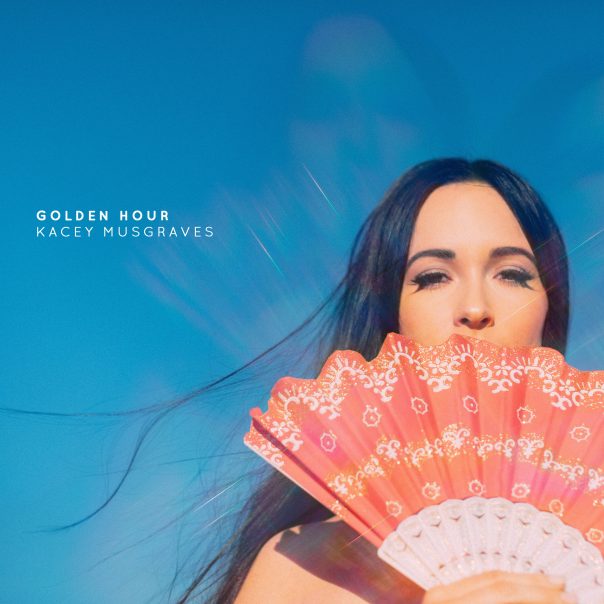 It's clear right off the bat that Texan Kacey Musgraves wanted to get past her country roots with her new record, Golden Hour. She embraces AutoTune and dominant dance beats on several tracks while maintaining her roots with steel guitar riffs and banjo accompaniments on others. On some songs she combines the two, which shows how much she wanted to experiment. Golden Hour puts Musgrave's brutally honest songwriting through the filter of pop music.
Golden Hour
Kacey Musgraves
March 30
Musgraves borrows from contemporaries on tracks like the familiar pop backbeat-dominated "Lonely Weekend" and the disco-leaning "High Horse." These two songs stand out as the farthest departures from Musgraves' original approach. In fact, "High Horse" only nears country territory in its lyrical references to John Wayne and horseback riding. The song's instrumentation  emphasizes the beat and electric guitar picking as the main attraction.
"Lonely Weekend" hardly sounds like country at all. Though it begins with quick acoustic guitar strumming, a vibe reminiscent of hip-hop follows shortly after and stays for the duration of the song. Not even the lyricism could position it as a country song, as its tale of feeling lonely in her significant other's absence could fit into several styles. However, this is not necessarily detrimental. Musgraves displays a clear grasp of how to conceptualize and execute of a solid pop song. Although very different from what one might expect from her, the songs are still compelling.
Despite her stylistic adventuring, Kacey Musgraves remains true to her origins on other tracks. On the album's introspective opener, "Slow Burn," she employs banjo and acoustic guitar, describing herself as an old soul who embraces the slow burn of life and living by her own time. Perhaps the best example of the album's country composition is her melancholy goodbye to a star-crossed lover on "Space Cowboy." Slow-paced acoustic guitars and heartbreaking violin melodies spin a tale of woe while Musgraves sings an open letter to her cowboy, telling him, "You can have your space, cowboy. I ain't gonna fence you in."
On her playful banjo love song "Love is a Wild Thing" she sings, "Coming through the melody as the night bird sings," filling the song with nightingales singing during warm Southern nights. Regardless of Musgraves' experiments with pop, she maintains a respect for the aura in which she grew up. Golden Hour blurs the lines between her divergent and familiar styles, resulting in three of its most cohesive, satisfying tracks. On her ode to natural beauty, "Oh, What a World," Musgraves combines banjo and a steel guitar with backbeats and AutoTuning, encapsulating the world's wonderful variety. By crafting a song that is a mix of pop and country influences, the songs represent the diversity and "magic" that Musgraves sees all around her.
Confessional "Wonder Woman" is another track that combines a heavy backbeat, similar to "Lonely Weekend," and takes even more liberties by holding up Americana with a post-punk rhythm section, providing a backdrop for lyrics like,"I ain't Wonder Woman/ I don't know how to lasso the love out of you." Even "Happy & Sad," with it's slow strumming over a beach-vibe backbeat, manages to balance the two.
With such confident musical mixing, it's clear that Musgraves spent much time refining an album that would meet her fans expectations, while also venturing into new musical territory at the same time. Working with a variety of musical styles that could easily become repetitive and predictable, Musgraves is up to the task of meddling with their stereotypical expectations. Musgraves proclaims her pursuit of dynamic, surprising art.
Follow writer Piper Westrom at Twitter.com/plwestrom.