ALBUM REVIEW: On 'The Absence of Presence,' Kansas mixes the old and the new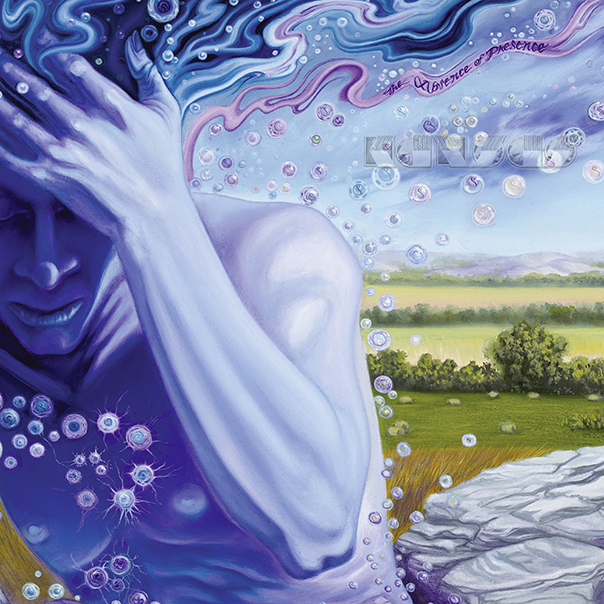 Progressive rock typically revels in complexity, aspirations to higher things both musically and thematically, and expert musicianship. Arguably the most durable and influential American prog-rock group, Kansas, checks off all those boxes on its new album, The Absence of Presence, the venerable band's 16th studio album. It comes four years after its previous effort, The Prelude Implicit, and a hard-to-fathom 46 years after its debut album, the one whose cover is "Tragic Prelude," the famous painting of abolitionist John Brown.
The Absence Of Presence
Kansas
InsideOut Music, July 17
6/10
While the music on The Absence of Presence is generally similar to what Kansas has always been-complex instrumentation, an impressively full sound, strong harmonies, grandiose themes-it lacks the classic arena-rock hooks that make the best songs on its 1970s albums Point of Know Return and Leftoverture staples on classic rock radio to this day.
And in 2020, even if the new material was immediately accessible to the masses in the way "Dust in the Wind" or "Portrait (He Knew)" are, it's getting harder to find outlets where such new music is played, beyond pre-programmed FM radio and the occasional cut on SiriusXM's Deep Tracks channel. So at this late date, Kansas' faithful audience should welcome The Absence of Presence as a work in which, even if the radio-friendly hooks are largely absent, a solid, well-crafted prog-rock framework grounds the album and should largely please those loyalists.
Some of the songs (the title track, "Circus of Illusion," "Throwing Mountains") fall squarely in the prog-rock realm, recalling the busier, assertive sound of Kansas of the mid-1970s, complete with requisite violin and organ flourishes. Others have a more modern sheen. Some would describe them as power ballads. "Memories Down the Line," for instance, wouldn't sound out of place between "Sister Christian" and "The Flame" on your favorite classic rock station.
On The Absence of Presence, two original Kansas members, drummer Phil Ehart and guitarist Richard Williams, plus long-timers Billy Greer (bass, vocals) and David Ragsdale (violin, guitar) are joined by three newer musicians, including lead vocalist and keyboardist Ronnie Platt. Platt, who handled lead vocals on The Prelude Implicit as the successor to longtime lead singer and co-mastermind Steve Walsh (who retired in 2014), sounds enough like Walsh to make these songs sound like Kansas, even if the increased echo and acoustic piano interludes don't really sound like the days of old.
Platt is at his most Walsh-like on the eight-and-a-half-minute title track, a pretty, challenging piece that, with its organ and violin flourishes, wouldn't have sounded out of place on a pre-Leftoverture Kansas album. And while "Throwing Mountains" kicks off with a tougher-than-usual guitar riff, it soon shifts to the more violin-and-keyboard-dominated sound that has been this band's top-40 trademark.
The sound becomes more ballad-y with "Memories Down the Line," "Animals on the Roof" and "Never." These songs, taken as a group, tend to blend into one another. It's generally a less distinctive sound than on Kansas' classic albums (or than on much of the rest of this album, for that matter), but it's not unpleasant.
Perhaps the most encouraging note is struck on The Absence of Presence's closing track, "The Song the River Sang." It's a nice synthesis of old and new, perhaps showing what this band's direction after almost half a century could be. A blend of the elements that made "Point of Know Return" both catchy and "deep," combined with the band's increasing tendency to stretch out at a slower tempo, could be a productive vein to mine.
In the end, there's enough of the old Kansas on The Absence of Presence that you know what band you're listening to, but not so much as to sound recycled and tired. Longtime fans should be pleased, especially with the more progressive moments. And while the radio-friendly hooks of the late 1970s may be few and far between here, the combination of stretched-out themes and an updated sound suggest these guys may still chart a few new directions.
Follow journalist Sam Richards at Twitter.com/samrichardsWC.