ALBUM REVIEW: Kesha brings back the party on confident, brash 'High Road'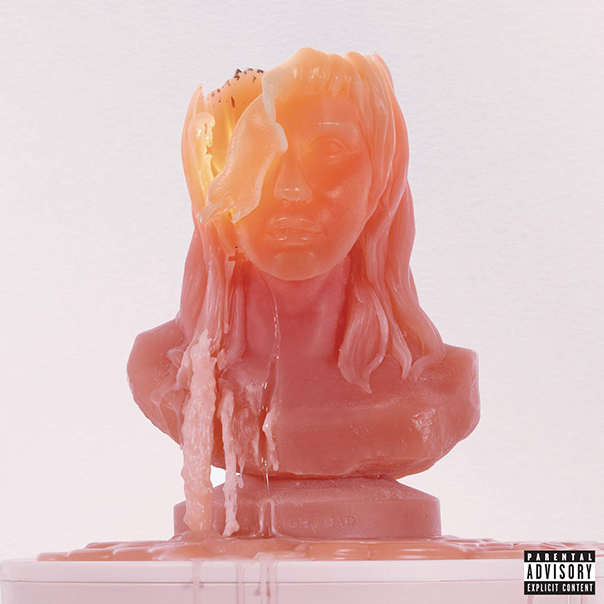 Pop songstress Kesha lived a life through the headlines beginning in 2014. Following a bitter legal battle with her former producer, Dr. Luke, and her prior record label—which involved several lawsuits—over allegations of abuse and sexual assault, she returned with a raw and stripped-back album Rainbow. Songs like "Praying" brought a sharp and dark intensity to the battles that the singer had been through, while rebuilding her confidence.
Kesha
High Road
RCA, Jan. 31
But on High Road, which will be released Friday, Kesha rekindles the fun of some of her early work. That's not to say she's letting the past go. In fact, she uses it to define her newfound sense of strength.
Opening track "Tonight" starts with a sparse piano with Kesha singing that "Tonight's the best night of our lives/ So take me out tonight." The piano makes way for a rolling bass backbeat with some added synth as she sings in her signature delivery, incorporating spoken word and even rapped lines, about getting ready to go out with friends and make new memories.
Morning-after anthem "My Own Dance" features the singer introspectively grappling with her return to her early sound and identity: "The internet called and it wants you back/ But could you kinda rap and not be so sad/ What's a girl to do?" she sings.
The percussive and bouncy track sounds somewhat like a blend of Gwen Stefani and Imagine Dragons. That's fitting, since the song was co-written by Imagine Dragons frontman Dan Reynolds. The party kicks back in for the soaring synth beats of "Raising Hell," which features a guest verse from rapper Big Freedia. The track is especially fun because you can feel the energy from that recording session coming out of the speakers.
Kiss-off tune "High Road," the title track, uses a play on words to show Kesha using the good times to block out the bad energy from naysayers. "So aggressive/ Passive aggressive/ Delete the message/ Pass me a beverage" Kesha sings with the cadence of a cheerleader.
The pace slows for the first time on power ballad "Shadow," an uplifting song about removing the negative influences from her life. Understated acoustic bop "Honey," which was originally written in 2016 for Rainbow before being held, sounds like it's being performed on a stoop and builds into a harmonized group chorus.
The ukulele-led "Cowboy Blues" serves up a lighthearted ode to missed connections in a bar, with numerous asides and even banter that make the song feel like it's being written right there on the spot. Then there's a surprise with the beautiful country-influenced "Resentment," featuring a lush harmonized vocal by Kesha, Sturgill Simpson, The Beach Boys' Brian Wilson and Wrabel. The song provides a throwback moment that's largely absent on this party record.
"Little Bit of Live," a piano-driven stomper, injects more energy into tempo, while Chelcee Grime and Stuart Crichton co-write "Birthday Suit" uses a "Super Mario Bros." video game sample to drive the track. "Kinky" references the singer's own past-meets-present sound. The album's liner notes cheekily credit the song to both Kesha and Ke$ha, as the singer used to be known.
"The Potato Song (Cuz I Want To)" provides some fun but unusual lyrical moments about getting tired of adulthood and returning to the carefree attitude of childhood over over a circus-influenced swinging instrumental. "BFF" brings a breezy alt-pop vibe and another vocal collaboration with co-writer Wrabel. This one's about spending good times with friends.
"Father Daughter Dance," a personal number not about a heartfelt memory but about Kesha's lack of a father figure in her life, is followed by the uplifting atmospheric rise and fall of "Chasing Thunder," which closes the album.
The album may not change the minds of people who don't like Kesha's brash party-girl vibes. But her ability to retain that brashness alongside songs that are also more poignant, is commendable. High Road marks an important return for Kesha. It's an album that brings back a fun and happy-go-lucky spirit without overlooking the singer's very public yet personal past. Together, these two inputs create a balance.
Follow writer Mike DeWald at Twitter.com/mike_dewald.