ALBUM REVIEW: King Krule more refined and depressed than ever on The Ooz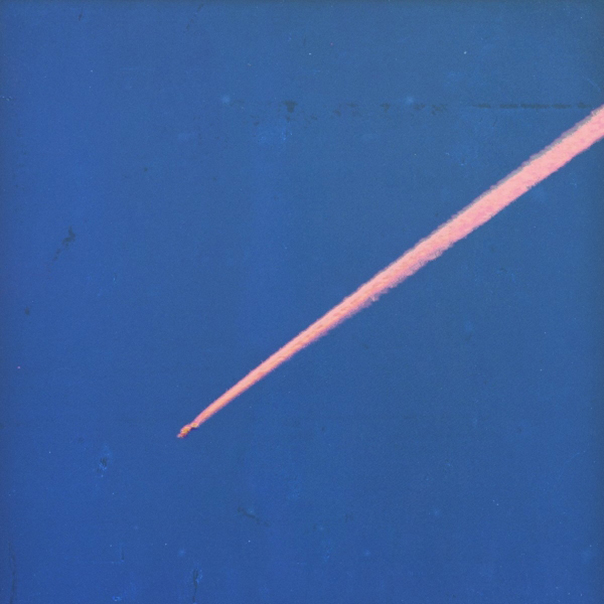 Poor Archy Marshall; one cannot help but want to embrace him with a warm hug considering the heart-wrenching misery beneath the lyrics of his debut album, 6 Feet Beneath The Moon; lyrics that wrestle with themes ranging from suicide to unrequited love.
The Ooz
King Krule
Oct. 13
Under the moniker King Krule (one of many stage names), Marshall devised a debut that would dub him as one of the most promising talents in the music industry at just 19 years old.
Unfortunately, the bright light illuminating the London native dimmed after the release of his second full-length project, A New Place 2 Drown, an album that left many underwhelmed. Nevertheless, the 2015 project under his real name hinted at Marshall's skill in creating an atmosphere filled with moody, dreary undertones, a skill that is now fully realized with the return of his King Krule stage name on his latest album The Ooz.
King Krule harkens to similar sentiments from his debut, but on an astonishingly larger scale with The Ooz—an album that is sure to devastate the masses.

On The Ooz, King Krule combines his knack for grimy, depressive and nightmarish surf rock with his flair for brisk and intricate hip-hop beats. The result is a phenomenal culmination of Marshall's progression as a complete musician and here, he shines like never before. His sound is completely refined, as he seamlessly compliments heavy jazz elements with post-punk eccentricities, which juxtaposes well with his obscure hip-hop nature.
While The Ooz isn't entirely revolutionary in terms of sound, King Krule marries the best elements of 6 Feet Beneath The Moon and A New Place To Drown while weeding out what did not work with the aforementioned records. Despite the album's startling 19-track length, the songwriting and various production styles will keep listeners invested in its entirety, as it delivers myriad ideas in short bursts of tracks that are almost all under four minutes long.

As The Ooz proceeds, it does exactly what its title suggests—it festers  like an infected gash, but mopes around, excreting all the caustic energy dwelling within Marshall, all while striking the uncomfortable nerve of those who decide to delve into the artist's current mental state.

While the album is almost entirely sedated, meditative in fact, it's difficult to ignore how stunningly personal and depressing it is to hear Marshall croon about a once-promising romantic relationship and socio-political decay—it's almost nihilistic in a way. You can sense Marshall's spiral into an unhealthy state—and with that, The Ooz is a devastatingly raw and genuine piece of art that manages to unearth whatever emotion is left inside.

Having said that, The Ooz is not an album that resolves whatever infects Marshall's psyche. Instead, it is a microcosm of his current state. It presents audiences with what he fears, what keeps him up at night and the uncertainty that looms over his head. 
No other lines captures Marshall's thematic array of desolation than the album's two interludes, "Bermondsey Bosom (Left)" and "Bermondsey Bosom (Right)." While the former is spoken in Spanish and the latter in English, they echo an identical sentiment: "Slipping between dirt alone but surrounded/ A new place to drown/ Six feet under the moon/ He lifted a blood sucking/ Paint objects in black and blue with projections of himself/ It was always about himself/ Shakes the inside will twist the guts/ Sit in the smoke and think of it/ You and I against this city of parasites/ Parasite, Paradise, Parasite, Paradise."
Here, Marshall is depressingly introspective, reflecting on how this failed relationship only revealed his continual descent into nothingness—into another place for him to drown and ponder in misery amongst a city of parasites disguised as a paradise. It's hard to come away from this album emotionally unscathed. Thankfully, Marshall's ability to meld precise instrumentation, songwriting and heavy subject matter into something this utterly beautiful gives listeners a redemptive glimmer of hope.

Many records as large as this suffer from an excess of underwhelming tracks, but The Ooz does the polar opposite—it holds you in apprehension and releases you into a current of cathartic ebb and flow the whole way through. The Ooz is large yet intimate and culminates as King Krule's/Archy Marshall's best work to date. This release will certainly appease any eager listener who awaited his return to form, as it is unexpectedly album-of-the-year material.
Follow writer Kyle Kohner at Twitter.com/kylejkohner.