ALBUM REVIEW: La Roux no longer hiding with 'Supervision'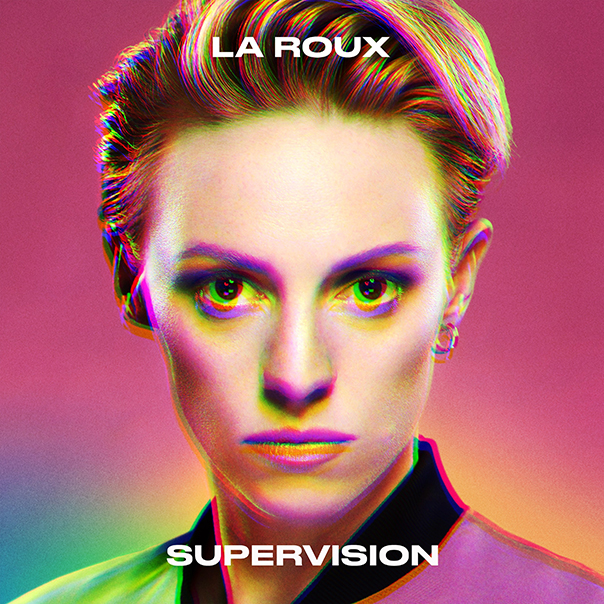 It's been five years since La Roux released an album, but the "Bulletproof" artist is clearly back—if she even went anywhere at all. Her new album, Supervision, comes with eight songs you're likely to play on repeat.
Supervision
La Roux
Supercolour Records, Feb. 7
La Roux finally returned to the studio in 2019 and created more of her signature electro-pop and dance songs with her multi-octave voice, which had made debut album La Roux such a hit and garnered a Grammy win for Best Dance/Electronic album in 2011.
From the chorus of the first song, "21st Century," singer-songwriter Elly Jackson seems to be telling the music world that she's still here. "When the 21st century's gone, we hold on, moving on/ When you finally find a song, then hold on, moving on," she sings in her distinct near-falsetto voice. It's likely that she's singing about splitting with her longtime musical partner, Ben Langmaid, shortly after their second album dropped in 2014. The comeback, or continuation, has taken a while, but La Roux seems to be holding on to her own sound.
Swaths of organ-like synths and crunchy guitars lay atop percussion that's accentuated by muted tinny hits and a chorus that pitches the melody downward. The song sounds like it may have been influenced by Prince.
She continues that theme in "Everything I Live For," about overcoming fear and searching for meaning in life. La Roux's solution was to write, play and perform the whole album in her own kitchen. "I'm really feeling different," she belts out in the keyboard jam. Over a repetitive one-note base, an organ weaves in and out. The catchy tune is a nod to '80s Euro-pop a-la Ace of Base.
Lead single "International Woman of Leisure" highlights La Roux's high soprano vocals. "I can feel a change in the weather/ Where I'm going I know it's much better," she sings alongside a snare-drum-accentuated beat as the other instruments smoothly glide into the background.
Supervision isn't so much a change in weather as it is a continuation of seasonal ups and downs. The eight tracks each have their own beat, but the album has that overall signature La Roux sound with near-hypnotic beats. Each is an anthem. Jackson finds the balance between creating earworms and intellect or insight because there's depth beneath the catchy beats.
Of note, all of the songs on her album, which she's releasing on her own label, clock in at a minimum of four minutes and 13 seconds. Most are in the five-minute range, while the longest is seven minutes long. Trying to write a hit for radio was unlikely one of La Roux's goals here. Though shorter radio edits may show up in due time, she was clearly after song craft here.
Perhaps La Roux's long silence and eventual return to music is best summed up on the mid-tempo "Otherside."
"I know I'm coming from the other side/ I know I'm hidden but we don't live twice/ I won't stand still and let this all go by," she croons. La Roux is still here, not willing to let the world pass her by.
Follow writer Layla Bohm at https://twitter.com/laylabohm.