ALBUM REVIEW: Lady Antebellum dives deep on 'Ocean'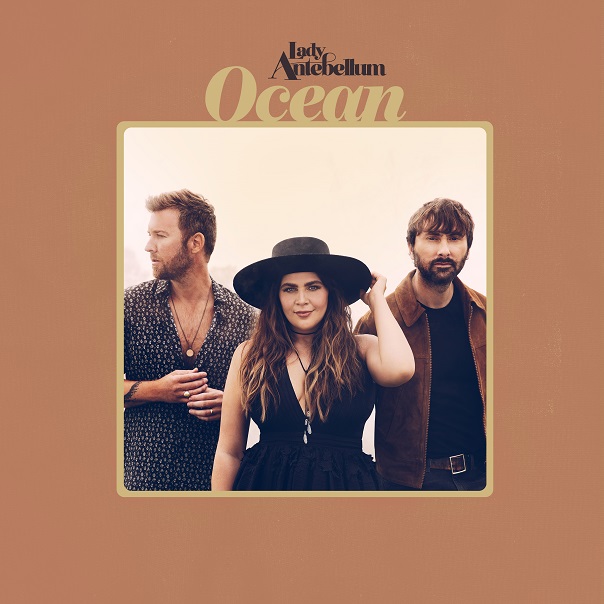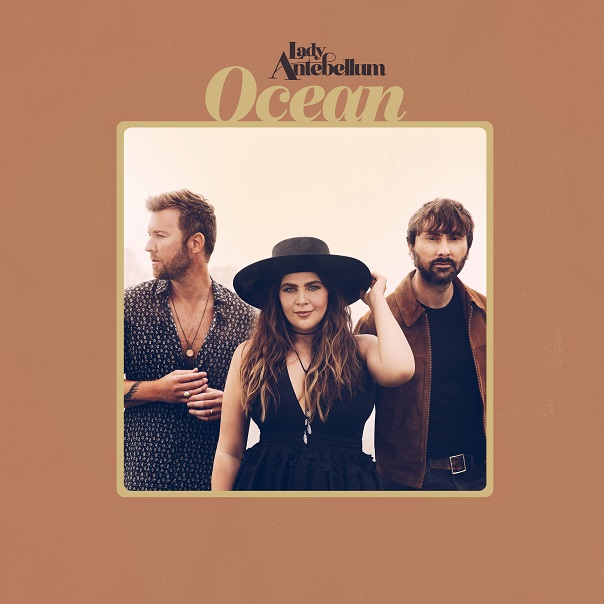 Back in the mid-2000s, there was a distinct, wondrous synergy that often surrounded Nashville. That's where Hillary Scott, Charles Kelley and Dave Haywood came together to form Lady Antebellum. It didn't take too long for the trio's mix of melodic pop and classic country to be heard everywhere. The band quickly left behind the bars that Haywood had booked for in those early days for larger concert halls and arenas. 
Ocean
Lady Antebellum
Big Machine, Nov. 15
Part of what makes Lady Antebellum so enjoyable is that no matter how high the band seems to rise, it always strives to stay connected to its roots. That grounding has served the trio well for over a decade. The maturity that comes from Lady Antebellum's continued growth as a band washes over its latest album, Ocean.
"It comes in waves/ The letting go/ But the memory fades/ Everybody knows"—the first lines of "What If I Never Get Over You" hooks you first on the opening track. The weary wisdom of Kelley's vocals is underscored by Haywood's shimmering guitar that rolls in and out like the tides throughout this whole album. Kelley and Scott's vocals hit a crest at the track's midpoint, trading a series of what-ifs in pure pop-country perfection. It's a testament to why the band's hit from 2010, "Need You Now," went nine times platinum. Lady Antebellum unabashedly goes for the heart.
Ocean plumbs the depths of emotion, tackling all the tides of life with naked vulnerability. "Be Patient With My Love," penned in part by Kelley, strikes a strong chord, seeking redemption as a series of strings swell up around him. Kelley's ode to commitment and grace is full of raw feeling as he sings, "I'm coming back to the man that I was/ So please don't give up." 
That authentic openness is even more apparent on the title track. Haywood adds a simple richness on piano as Scott's voice is stripped back to its bare beauty as she pleads, "No, I'm not afraid to drown/ Take me up, take me down/ I'm so tired of the shore/ Let me in." It's one of the deepest emotional dives on the album. Once Kelley joins her on backing vocals, that yearning sinks into your soul. Soon you are also caught in the undertow.
Ocean still gives you opportunities to pop your back out of the emotional waters and enjoy a little revelry. "You Can Do You" gets your feet stomping with wicked electric blues riffs, ensuring that "…we're all here/ searching for a good time." There's also some rocking heartland grit to be found on "Boots," a tune that's the opposite of that Nancy Sinatra's '66 classic—as Kelley promises that "these boots are never walking out on you."
Lady Antebellum even gets the chance to double-down on harmony with "The Thing That Wrecks You," where the band is joined by fellow country music band Little Big Town. Hazy, swirling guitars surround the crescendoing vocals as they swell and surge—and then it all ebbs away again. Each voice dreamily weaves together in the overlapping repetition of the title as the song softly ends.
Haywood describes Ocean as a return to form for Lady Antebellum, going back to the core of who the band is. And the core of this band is the fearless way they create: crafting songs that are achingly personal but still resonate with everyone who hears them. 
Follow reporter Mary Hughes at Twitter.com/spheeris1.