ALBUM REVIEW: Lady Gaga returns to her pop throne with 'Chromatica'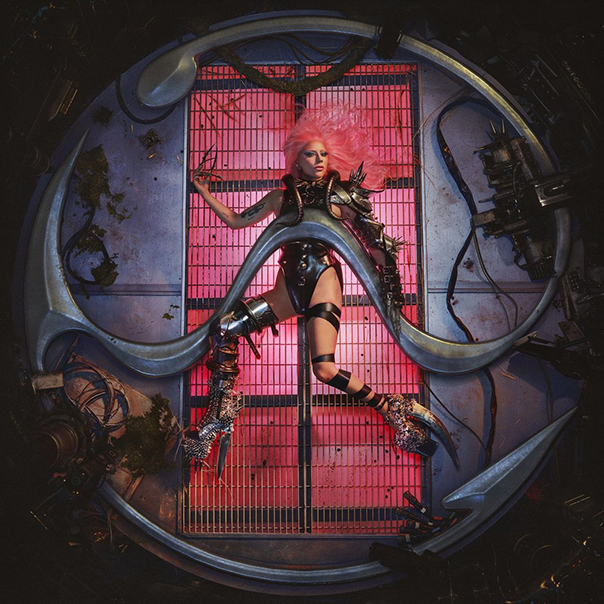 In the four years since Lady Gaga released her last studio album, the singer-songwriter-cum-actress has been busy. After a brief TV stint on "American Horror Story: Hotel" and then an award-winning turn in "A Star Is Born" alongside Bradley Cooper, Lady Gaga has returned to her roots to create her newest offering, Chromatica. A 16-song track list shows that the time off from songwriting hasn't left her rusty at all as she offers listeners a variety of sounds. With unapologetic lyricism, powerhouse features and a touch of nostalgia, Gaga proves that she still knows how to make a hit for the dancehall, even if the dancehall is currently your living room.
Chromatica
Lady Gaga
Interscope Records, May 29
Lady Gaga has never been one to shy away from singing about how she feels and Chromatica is no different. There are a number of times throughout the album when she offers up a raw, honest look at her life (including the warts) while continuing to weave it into the narrative.
Early cut "Free Woman" is a catchy, EDM-influenced power ballad that proclaims, "I'm still something if I don't got a man." The artist has lived through two very public broken engagements over the last few years, yet the song is a loud and clear reminder that her relationships do not define her.
Gaga puts her heart on her sleeve on "Fun Tonight," a deceptively upbeat pop tune that actually chronicles the struggles of fame and how it's not as glamorous as it looks from the outside. "I'm not having fun tonight," she admits about the fame that can be all-consuming and painful. It's not all gray skies, however. On Chromatica's penultimate tune, the hopeful "1000 Doves," she calls herself a work-in-progress and affirms that with a little support she can be all she was meant to be.
In a musical landscape full of all-star features, Lady Gaga includes just three—but she makes each one count. Right out of the gate, the funky "Rain On Me" enlists the help of Ariana Grande to put together a true feel-good song about learning to live with the bad, because it could always be worse. The refrain, "I'd rather be dry, but at least I'm alive," reminds that rain is a bummer but not an excuse to stop dancing.
The flirtatious, synth-laden "Sour Candy" sees Lady Gaga team up with K-Pop group BLACKPINK. The track transitions back and forth between English and Korean seamlessly and blends the styles of both acts in a way that complements every singer. Last but decidedly not least, Gaga brings Sir Elton John into the world of Chromatica as the two create a wonderfully layered ballad about what it's like to be publicly, weirdly different.
Considering that her last studio album, 2016's Joanne, was much folkier and that the music she performed in "A Star Is Born" was much different from anything fans had heard from her before, Chromatica is a reminder of what brought Lady Gaga onto the scene in the first place. A return to dance-pop tracks and layered electronic experiments brings an element of familiarity to the new album.
First single "Stupid Love" is a wonderful example of Gaga's late-aughts pop with newer synth-pop experimentation. Combine the two, add a pinch of self-empowering lyrics, and you have a dance hit. Another EDM-influenced cut is "911," which has some fun with vocoder-tinged, robotic vocals. If that sounds familiar, it's likely not an accident. The song is reminiscent of "LoveGame," off 2008 debut The Fame, but not in a way that feels tired or overdone.
Album closer "Babylon" pulls out all the stops with synths that mimic brass instruments, a choir and what appears to be jungle field recordings; there's bird calls, a bubbling brook, perhaps. It also recalls The Fame, and in that regard it strongly recalls "Vogue"-era Madonna. If this album is gaga going back to her roots, it ends with the artist inspired her at the outset. At the same time, when the taken as a whole, it does wonders to show Lady Gaga's growth as an artist
Though the pandemic delayed the release of Chromatica, it's worth the wait.
The original version of this story misquoted the lyric "I'd rather by dry/ But at least I'm alive." We regret the error.
Follow writer Piper Westrom at Twitter.com/plwestrom.