REVIEW: Langhorne Slim spins anxiety into hope on 'Strawberry Mansion'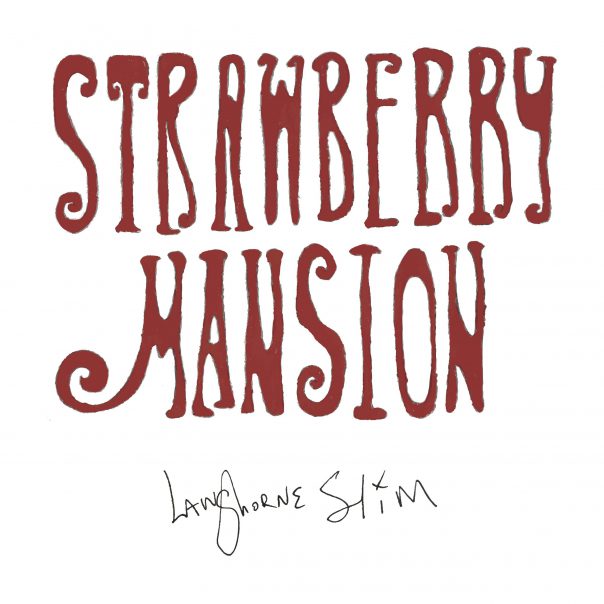 It's difficult to believe that leading into the writing for Strawberry Mansion, Langhorne Slim hadn't written a song for the better part of a year. A clinical depression diagnosis on top of a prescription drug addiction created barriers for singer-songwriter Sean Scolnick's creativity. Even while he was on a road to recovery in late 2019, life had its own plans. A tornado decimated part of his east Tennessee neighborhood, and soon after, COVID… well, you know what happened there. The ultimate byproduct of all of this personal anguish was a refocused energy on songwriting.
Strawberry Mansion
Langhorne Slim
Dualtone, Jan. 29
7/10
What followed was a near-epiphany. Langhorne Slim began writing songs in a stream of consciousness, cranking out track after track at a rapid pace. He'd put together impromptu performances and post them to Instagram for immediate consumption. All that build-up supplied the material for Strawberry Mansion. The album is heavy on tracks, at 18, but clocks in at around 45 minutes, allowing each one to quickly enter and exist without overstaying its welcome.
"Mighty Soul" is a lyrical reflection of just where Langhorne Slim was in the early part of the album's creation. "Some day the world might come and blow your house down/ First a tornado then a plague," Scolnick sings about his dual crises. The twinkling of pianos keys marks the opening notes of "Dreams," which mixes elements of folk with a waltz-like sway to it.
"No Right Way" turns to a much more classic country-influenced type of folk. Bright harmonies carry vocals over the acoustic mix of guitars, banjo and other stringed instruments. "There ain't now right way to do wrong," he sings. "Lonesome Times" looks at the loneliness and isolation with a quiet bounce, channeling a Randy-Newsom-esque lyrical intensity.
"Alright To Hide" keeps up the throwback folk with country vocal stylings with added banjo and keys. An ode to anxiety, "Panic Attack" digs deeper into outlaw country, the wordy lyrics matching the overwhelmed emotions the track conveys. Earnest ballads "Sing My Song" and "Summer Days" each tap into a dark nostalgic vulnerability.
Langhorne Slim digs into some of the earliest blues sounds for "House On Fire," an earnest number about the realities of losing it all, but with a slight wink and a nod that some things are becoming clearer. He delivers simple reflections on "Morning Prayer," which seems to be exactly that in rhythmic form. Scolnick sings with such an honest earnestness that makes the song come alive even more.
"Colors" lyrically plays off of "Morning Prayer" as an ode to finding both a new meaning in life, as well as new love, through the assistance of a divine intervention and a quietly strummed guitar and piano playing. "High-Class," meanwhile, is a fun and snarky kiss-off song about getting the most out life by making the most of the moment. The song closes out with a quick "sha-na-na" call-and-response outro.
The pace quickens for the comparatively raucous "Blood On Yer Lips," a folky stand-up bass romper. In comparison with the rest of the album's, it's downright long at nearly 3 minutes. The title track serves as more of an extended instrumental intro into "The Mansion," a glorious Southern ballad with a steel guitar and strings adding extra flavor. That mood caries over into "Last One Standing," Langhorne Slim's reaction to watching the world around. "Whole world is on fire/ I pray for rain/ It's all in vain," he sings.
The intimate harmonies of "Something Higher" raise the song up, Scolnick seemingly singing about the short and fragile nature of life: "Once it starts/ You cannot stop it/ You will no longer be born to lose." The record closes with lofty acoustic romp "Red Bird. "You gotta laugh to keep from crying," he repeats in the coda.
For those for whom 18 tracks aren't enough, there's a demo and three bonus tracks, filling out some versions of an already stacked album.
 Follow writer Mike DeWald at Twitter.com/mike_dewald.