ALBUM REVIEW: Liam Gallagher airs his grievances on solo debut As You Were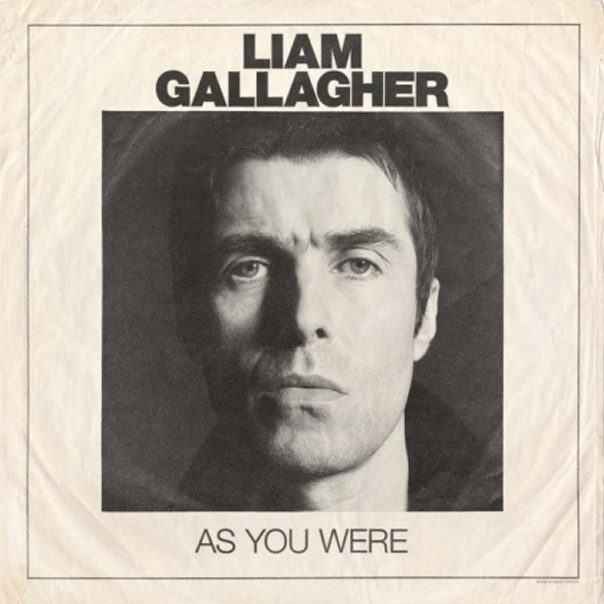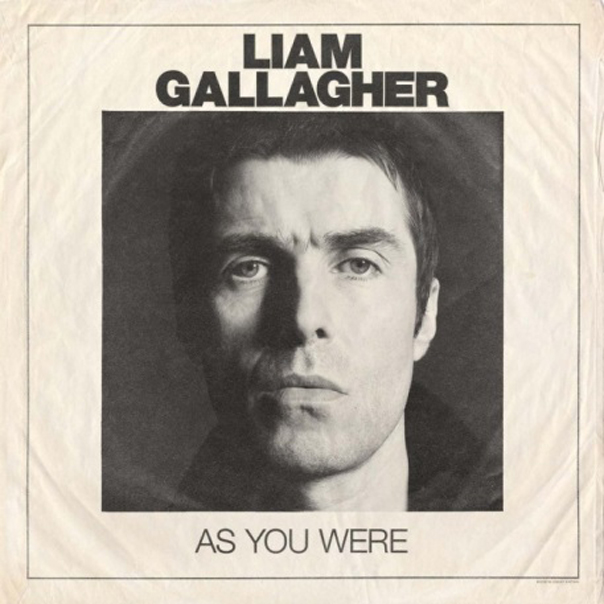 "There's no time for looking back," Liam Gallagher sings on "I've All I Need," the closing track on his debut solo album, As You Were. The strings swell in classic Oasis fashion, the song crescendos with chiming guitars and a loopy lead comes in to deliver the song home. "If all I had was you, then darling please be true."
As You Were
Liam Gallagher
Oct. 6
It's a terrific, heartfelt, mid-tempo rock song, which follows 11 other tracks where Gallagher does look back, seemingly in anger and vindictiveness, to a person or various people who have wronged him. That's not to diminish the songs—nearly all of them are sonic standouts—nor the songwriting. Taylor Swift has built a career out of holding grudges against her former beaus and frenemies, and Gallagher has some acerbic prose on As You Were.
Gallagher is a complicated person: a terrific musician with grudges galore. His long-running dispute with his brother splintered Oasis, but it's one of many. He is not shy about commenting on what or who is pissing him off on any given day. He had some help on the record from Dan Grech-Marguerat (Radiohead, Lana Del Rey), Greg Kurstin (Adele, Sia) and Andrew Wyatt (Florence and the Machine). But the songs are personal, and often angry.
He kicks the album off with bluesy bombast on "Wall of Glass." A distorted harmonica segues into rock and roll drums, and finally his distinct nasally vocals.
"I don't need to be unkind, but I've seen what I've seen in your mind," Gallagher sings in the chorus. "And the stone you've thrown will turn back in its path/ One day you'll shatter like a wall of glass."
The heaviness of the song is a bit darker than your standard Oasis fare, and its fun, swaying melody covers a bitter message. But damn it, it's such a grooving melody.
The second track, "Bold," recalls both the step-down chord progression of Tom Petty's "Into the Great Wide Open" and the chiming guitar that inspired so many copycats in the 1990s. The following "Greedy Soul" has a rockabilly beat and guitar and more bile-filled lines: "You thought you'd kiss and tell/ I hope you go to hell." A simplistic but irresistible riff drives the song and propels the album into the next gear.
Following the three rockers, Gallagher slows the tempo—but not the tension—with four acoustic guitar-led songs. "Paper Crown" begins with nothing but a bittersweet guitar melody and the songwriter's bitter lyric: "When they gave you roses and believed your wild excuses/ You were sealing the deal. … You went too far, woman/ Now you're feeling the fear/ 'Cause you've never been alone before/ And the wolf is at the door."
Album single "For What It's Worth" presents Gallagher as a misunderstood person and artist. It's got the grandest chorus on the album and is more like classic Oasis than any other track. He has described it as his attempt at apology, "not to one person, but to everyone." He acknowledged he's "no good at saying sorry." The song echoes "Don't Look Back in Anger" in lyricism and tone. But while that song seemed reconciliatory, this one lists excuses.
"In my defense all my intentions were good," he sings. "You know I'd give you blood if it would be enough/ Devil's been on my doorstep since the day I was born."
Gallagher sings about himself as a "dreamer" who may have lost his way and forgotten who he was fighting for. "I've been crucified for just being alive," he sings.
Again, it's a gorgeous song, with well-crafted, personal lyrics. But the words contradict those on other songs, where he does not seem sorry, at all.
Liam Gallagher
8 p.m., Nov. 13
The Warfield
Tickets: $34-$44.
That's evidenced two tracks later, on "You Better Run," a blues and country-based galloper of a track where Gallagher threatens, "I'm gonna steal your thunder/ You'd better Run/ You'd better hide," and later declares: "I've got to stand for something/ That's why I'm not standing for you."
The bottom third of As You Were is as strong as the top and middle, and at times a little sweeter and less vindictive. It's highlighted by the intricate melancholic minor-key fingerpicking paired with a solitary kick drum and later a synth on "Chinatown," the swirling psychedelia of "Come Back To Me," and a hopeful outlook on "Universal Gleam."
Sings Gallagher: "I'll help you fix your broken dreams/ I'll give you something you can shout about/ I won't ever let you down/ But I'm older now/ Gonna show you how/ For real." The simplicity of the song structure, with handclaps and even some birdsong, paired with sincerity of lyrics, deliver the apology promised earlier.
Gallagher has been quoted as saying that he will quit making music if As You Were flops. It won't, simply because fans can't resist his unique personality and character. It also won't because the album is terrific both sonically and lyrically. But it also makes me feel a bit uneasy. These fights seem personal. At least some of these songs exist for an individual audience. It doesn't diminish the nature of the songs themselves, but can make listeners feel like they walked into a feud, and want to quietly back away without being seen.
Follow Roman Gokhman at Twitter.com/RomiTheWriter and RomiTheWriter.Tumblr.com.