ALBUM REVIEW: Lindi Ortega plots ambitious course on Liberty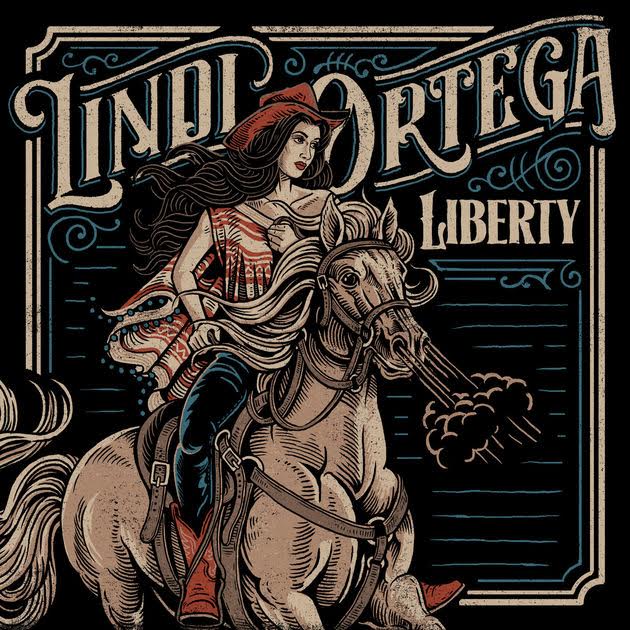 Lindi Ortega comes from a stellar group of country singer-songwriters hailing from the Great White North. The Toronto-born Ortega's Liberty, her seventh studio album, is her most ambitious to date. The 12-track concept album is constructed with the narrative arc of a motion picture, with each of the three acts broken up by instrumental interludes that carry the mood of the story.
Liberty
Lindi Ortega
March 30
Lindi Ortega co-wrote all but one of Liberty's songs with Aaron Raitiere, Bruce Wallace and The Civil Wars' John Paul White. The album was made in Nashville with producer Skylar Wilson (Justin Townes Earle), and features a stellar contribution from Nashville instrumental duo Steelism, which creates the backdrop in front of which "Liberty" develops.
Liberty opens with the first of three "Through the Dust" interludes by Steelism, immediately transporting listeners to the plains of the Old West with a driving double bass and layered harmonies that wouldn't sound out of place in an Ennio Morricone composition. "Dust" leads into the album's opening track, "Afraid of the Dark," a haunting ode to darkness, fear and depression.
Ortega passionately delivers lyrics like "Don't come any closer to my heart if you're afraid of the dark" with a moody vulnerability that sets the stage for the rest of the album. Ortega's voice is unique, with echoes of traditional country artists like Dolly Parton and Emmylou Harris, but also with slight shades of the vocal rasp of more contemporary alt-pop artists like Lorde or K.Flay.
Liberty continues on to the stomper "You Ain't Foolin' Me," a song that showcases all of the album's strengths, with the band rolling on all cylinders. Ortega and Wilson bonded in the studio over a shared passion for Quentin Tarantino films, and that influence shows here–the songs are daring, big, bold and present a clear understanding of cinematic drama.
The pace picks up again midway through the album, on "The Comeback Kid." The album's narrative begins to turn from darkness to strength and resiliency with lines like "You took my life and wrecked it/  But I've been resurrected."
Some of Liberty's best moments are at its softest, with the dreamy and atmospheric "Forever Blue" as well as the stripped-down "In The Clear." One of Lindi Ortega's best assets is her diverse background; flourishes of her Mexican-Irish background are heard throughout Liberty, which sets it apart from a traditional country album.
Ortega even mixes in some Spanish lyrics on songs like "Pablo" and "Gracias A La Vida."  "Lovers In Love," a more traditional country song, features a contribution from Grammy-winning harmonica player Charlie McCoy. The album's title track is as authentic an Old West jam as it gets, figuratively riding the album into the setting sun, before the Latin-influenced ballad "La Vida" brings it all home with Ortega softly singing over a single horn and a Spanish guitar.
Ortega had a clear goal of how she wanted Liberty to sound, and it shows. The album is expertly constructed and well-written, featuring strong and triumphant performances both vocally and musically.  Ortega is an original and a breath of fresh air, injecting new blood into country music.
Follow writer Mike DeWald at Twitter.com/mike_dewald.