ALBUM REVIEW: Little Dragon delivers a thoughtful dance party on 'New Me, Same Us'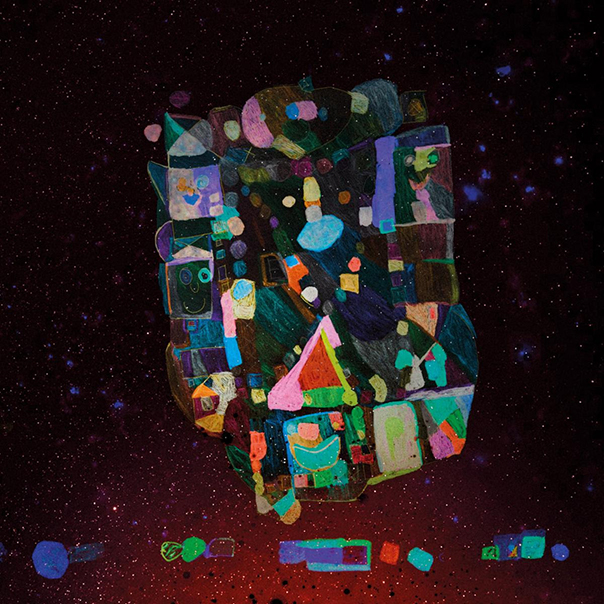 Swedish electro-pop quartet Little Dragon's sixth studio LP, New Me, Same Us, delivers a polished collection of synthesized pop that draws heavily on both classic soul and contemporary R&B.
New Me, Same Us
Little Dragon
Ninja Tunes Records, March 27
New Me, Same Us provides ample evidence that some things get better with age. The album, which Little Dragon recorded and produced itself in its home studio, is polished and professional-sounding. While most of the record was probably created and recorded within the digital confines of desktop computers, the songs manage to sound both organic and alive.
Vocalist Yukimi Nagano's sultry vocals and emotionally incisive lyrics are the heart and soul of the album. On the first single, "Hold On," Nagano's vocals blend the sounds of venerable soul ingenue Sade with Dee Lite's Lady Miss Kier. On the second verse, Nagano sings, "In a life, we live many lives/ Go astray, oh, so many times/ Farewell in the millions/ Broken hearts into billions." The song's disco-inflected syncopated hi-hat groove provides a very danceable beat under Nagano's insightful lyrics, keeping your tail feathers shaking as you ponder the message.
On "Another Lover" Nagano sings, "I can't understand what I'm doing, don't understand where we going, please understand where I'm coming from, understand that's all in me, but not plain to see." The song's understated bass and melodic drone eventually segue into an intricate groove with vaguely disco-sounding programmed drums and booming bass subharmonics.
The album doesn't stray much from Little Dragon's sonic signature. The beats are popping, and the vibe is chill. The album seems totally devoid of anger and aggression. Even sadness seems haunting and beautiful rather than grim, which is a nice change of pace these days.
"Are You Feeling Sad?" is an ode to positive thinking featuring Colombian-American singer-songwriter Kali Uchis. It's destined to be a hit on the club dance floor, which may very well be your living room at the moment. The song's bass drum and high-hat beat will have you up and dancing on your couch, singing into the wooden spoon with which you were mixing cookies. Sings Nagano: "No worries, no worries, no/ You're gonna be all right, uh-huh/ Don't worry, don't worry, oh/ Things gonna turn out fine, uh-huh, ooh."
Some of the hope offered, however, is false. "Kids" begins with Nagano sniffing audibly before saying, "I feel good/ My life is about to explode." Stabs of keyboard over an electronic beat give way to a funky riff. "Jump on board, have a ride/ If you're lucky you'll be hooked for your whole life."
New Me, Same Us is thoughtful, uplifting and soulful. The production is pure ear candy, but more importantly, the lyrics are deep. The songs are about self-reflection and resilience, exactly what we need now. It's the perfect album for your private dance parties held in quarantine.
Follow writer David Gill at Twitter.com/songotaku and Instagram/songotaku.