ALBUM REVIEW: Love Fame Tragedy makes music for living with 'Wherever I Go, I Want to Leave'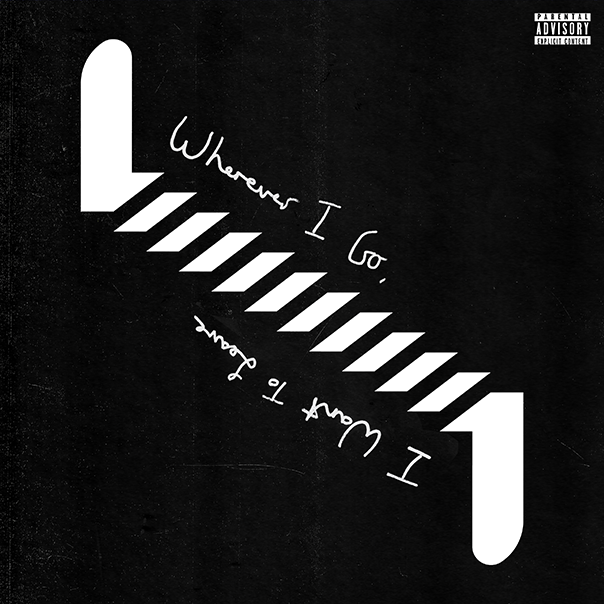 By Timothy Arliss O'Brien
Chasing the release of his second solo EP as Love Fame Tragedy, March's Five Songs to Briefly Fill the Void, Matthew "Murph" Murphy, the guitarist and lead singer of indie rock band The Wombats, is back with his solo full-length debut. This breakthrough album collects the nine tracks from his two EPs, adds seven new cuts and brings together an impressive list of collaborators like the Pixies' Joey Santiago, The Killers' Mark Stoermer, Bastille's Dan Smith, Eleanor Fletcher of Crystal Fighters, Joji Malani of Gang of Youths, Alt-J's Gus Unger-Hamilton and all-star drummer Matt Chamberlain to create a heroic indie summer anthem.
Wherever I Go, I Want to Leave
Love Fame Tragedy
Good Soldier Songs/AWAL, July 10
7/10
Starting with the groovy synth-based first single, "5150," Murphy takes inspiration from California's Welfare and Institutions Code; specifically, the code meant to protect people who pose a danger to themselves or others with a 72-hour custody hold. This introduction to the album reflects on the temptations of escaping from responsibility and rings as a relatable  confessional as the music begs us to dance the night away.
The album continues by shuffling in tracks from his 2019 EP, I Don't Want to Play the Victim, But I'm Really Good at It. "My Cheating Heart" and "Pills" pull the listener into Murphy's world before tossing in three gritty tracks from Five Songs to Briefly Fill the Void: "Body Parts," "Multiply" and "Hardcore."
On new tracks "Everything Affects Me Now" and "You Take The Fun Out of Everything," Murphy shows the evolution of sound in his music. While still groovy and synth-based, his lyrics evolve into fun-loving and carefree singsong verses that shed the angst that infuse the wordplay of The Wombats. 
"You take the fun out of everything/ You take the fun out of me/ I thought we were young/ I thought we were up for it," he sings on "You Take The Fun Out of Everything." "You take the fun out of me/ Friends like water/ I can see straight through/ They've taken something/ Maybe you should too/ An algorithm threw me out to sea."
Previously released cuts "Please Don't Murder Me (Part 2)" and "Backflip" give Love Fame Tragedy fans some familiar tunes in the middle of the new album. "Sharks" takes everything listeners thought they knew about Murphy's take on love and loneliness and spins those feelings on their head with a power anthem for every bad day. The lyrics dive deep and blend with the turbulent melody to take a bite out of the typical indie rock album.
"B-Team" harkens to a simpler time for indie music, drives a basic rock beat into the ground and weaves illustrious lyrics in and out of a song that can surely accompany every road trip. "Pink Mist," meanwhile, takes a softer approach that Murphy seldom shares in his music. Here he soothes listeners' ears with a soft and silky melody, and harmonizes with a shockingly dense and coating synth. This track opens the closing chapter of the album, lulling hearts into a deep commitment to understand Matthew Murphy's deepest emotions. 
"Honeypie" is a sweet song of escape that makes every fan fall even more in love with Love Fame Tragedy. "Don't you wanna get away for a little bit?/ Island hopping with some fake tan on your skin?" he sings, encouraging everyone to run away. 
Murphy then throws in an instrumental track, "The Sea Is Deep and the World Is Wide," which he announced during a livestream on Instagram and said he wrote on a ukulele. The soundscape lulls listeners into a dreamlike state before he makes a powerhouse of a closing statement with two more songs from previous EPs.
"Riding a Wave" and "Brand New Brain" conclude Wherever I Go, I Want to Leave by summing up the ethos behind Love Fame Tragedy: this music will make you feel alive.