ALBUM REVIEW: Lucero fuses past with present on Among the Ghosts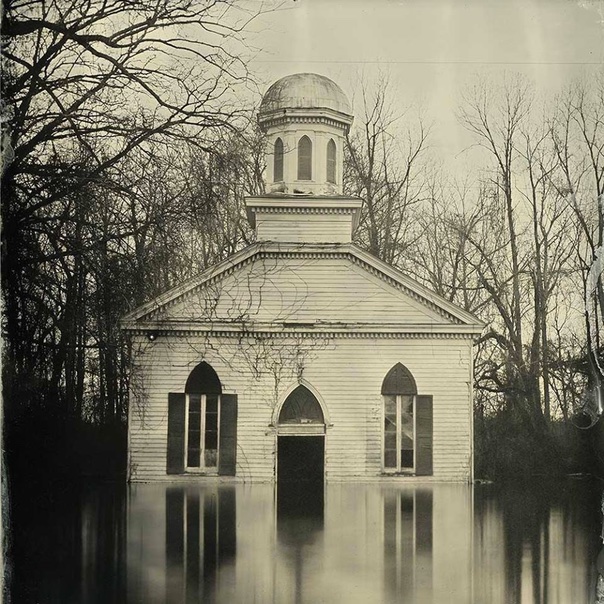 Tennessee roots rockers Lucero looked to flip the script with their ninth studio album. Vocalist and songwriter Ben Nichols wrote Among the Ghosts with a fresh outlook following his marriage and the birth of his now 2-year-old daughter. The band also looked to channel the live feel of its earlier work into a new songwriting approach. It achieved this by enlisting Grammy-winning producer Matt Ross-Spang at Memphis' Sam Phillips Recording. Recording primarily in the same room, Lucero made the studio recordings come alive on record. The result is a riveting trip through the history of the American South. To call Lucero simply a rock band would be a disservice to the vast musical landscape of Americana, outlaw country, soul and punk in which they reside.
Among the Ghosts
Lucero
Aug. 3
The album opens with a haunting, slightly distorted guitar line over a simple drumming. Nichols' deep, jagged voice fills the speakers of the title track, a song lamenting his new realities and responsibilities of life on the road with the new additions to his family.
"Back home my wife and daughter don't know where I am tonight/ But soon I will find a road that leads home," Nichols sings. The band kicks into high gear on the chorus, putting Nichols' gruffness on full display. The authenticity of Nichol's lyricism is driven home through his honest delivery as he sings about missing his daughter growing up: "Her first word she learned to say was goodbye."
"Bottom of the Sea" begins with a soaring, echoing guitar intro by guitarist Brian Venable. Venable's intricate guitar-work drives the album forward, switching between fuzzy chords to dreamy single-note interludes. While Ghosts opens haunting and heavy, "Sea" moves in the opposite direction, offering a lush, beautifully layered attack. Nichols vocals are more restrained as he sings a love song centered on ocean metaphors. The pace picks up for "Everything Has Changed," a heartland rock number topped with a healthy dose of Southern rock.
One of the album's highlights is "Always Been You," a stripped ballad that showcases the band playing as a single unit. Nichols' earnest singing and heartfelt lyrics provide the best reflection of his new family oriented mindset, singing, "All those things that we wanted to say/ Well give me a chance and I'll say them today." In contrast, "Cover Me" uses an early Springsteen fiery guitar attack with a commanding growl from Nichols crescendoing and Venable's massive guitar solo.
"To My Dearest Wife" plays like a modern day war love letter, featuring a marching drum beat and a CCR-esque guitar layered over a bright piano line."Long Way Back Home" features another haunting groove, channeling an upbeat outlaw country feel that mixes Old West stylings with a punk rock swagger. Lucero successfully fuses the distant past with the living present to create a fresh and exciting sound.
The tender ballad "Loving" features Nichols singing over acoustic guitar and piano. "It might not be good enough for them, but I just want to be good enough for you," he sings earnestly of a focus on his new love over past failed relationships. "Back to the Night" has a chilling spoken-word appearance from actor Michael Shannon, building into another slick solo from Venable. The album closes out on a high note with the rocker "For the Lonely Ones."
Lucero triumphs in its goal of creating a new sound fueled by a fresh perspective. The band sounds as confident as ever on Among the Ghosts.
Follow writer Mike DeWald at Twitter.com/mike_dewald.