ALBUM REVIEW: M. Ward honors Billie Holiday on intricate 'Think of Spring'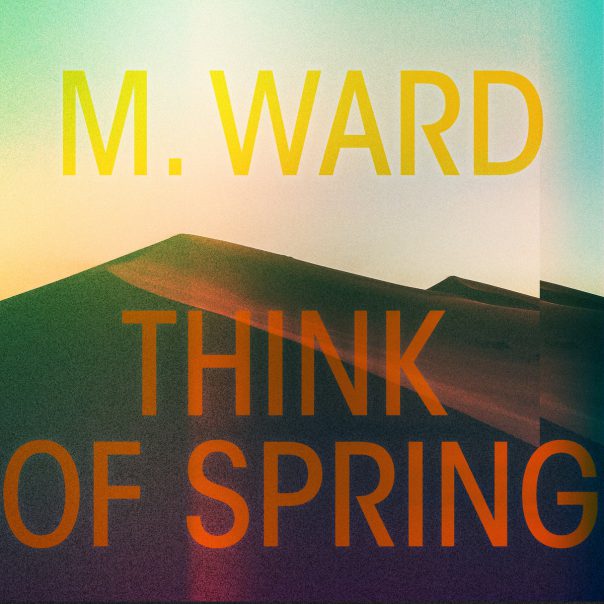 Matt Ward—better know as M. Ward—feels a connection with Billie Holiday that dates back to hearing her music while shopping at a San Francisco mall when he was in his 20s. Ward has said that as Lady in Satin played over the PA, he was drawn by her voice and the string arrangement. He's paid tribute to the legend before on an instrumental cover of "I'm a Fool To Want You" on 2006's Post-War and in concert in 2018, which led to digging deeper into the guitar arrangements that would become Think of Spring.
Think of Spring
M. Ward
ANTI-, Dec. 11
7/10
The resulting work is M. Ward distilling Holiday's songs down to their finest parts, under the most intricate musical microscope. He recorded most of these tracks on an analog four-track mixer. He also visualized the songs entirely through a single acoustic guitar, using alternative chord voicing and guitar tunings to present the material in a fresh way. The album includes almost no additional studio magic to bring the compositions to life.
The raw fingerpicking and strumming of "I Get Along Without You Very Well," present Ward's vocal take as both intricate and intimate—with each individual intonation shining through with just a hint of added reverb to warm up the track. His relaxed sining opens "For Heavens Sake," one of the few moments on the record that sports a layered vocal effect. Even his guitar tone is dialed in, with each bend in note or strum audible. That's the case on the album as a whole. The track closes with an ever-so-slight Latin guitar as the music slowly fades out.
"It's Easy To Remember" feels almost upbeat, even with just the easy sway of an acoustic guitar. While Lady In Satin was built on complex orchestral instrumentation—Think of Spring ventures in the opposite direction. "You've Changed" is comprised of a plectrum-less strum alongside Ward's soft and warm delivery, with each vocal rise and fall cutting through clearly each time.
The acoustic guitar sings on "Violets For Your Future," with carefully picked arpeggios—letting each individual note ring out and occasionally picking up the plectrum hitting the fretboard. Ward's singing travels from a deep lower register up to a falsetto. "For All We Know" sounds almost modern through the lens of a singer-songwriter. "For all we know/ This may only be a dream," Ward sings on the sweet love song. "All We Know" is the only Holiday track in this collection to not appear on Lady In Satin.
Think of Spring is not necessarily an immediately accessible album—nor is it trying to be. The record is meant to be listened to, analyzed and dissected to determine M. Ward's musical mentality in arrangement. The extended guitar intro serves up its own kind of magic on the Sinatra co-penned "I'm a Fool to Want You," with an extended instrumental honoring one of his musical heroes, Robert Johnson. Each bend gives the record an added intimacy and rawness.
As the album nears a close with the airy and lo-fi "I'll Be Around," Ward's vocals shine as vibrantly as anywhere on the record. Contrasted with the slow and brooding "You Don't Know What Love Is," the album to rides off into the sunset on a fitting note. M. Ward took the added step of releasing the record for a cause. Proceeds benefit Inner-City Arts and Black Lives Matter.
Follow writer Mike DeWald at Twitter.com/mike_dewald.