ALBUM REVIEW: Sad and self-reflective Mac Miller grows up on Swimming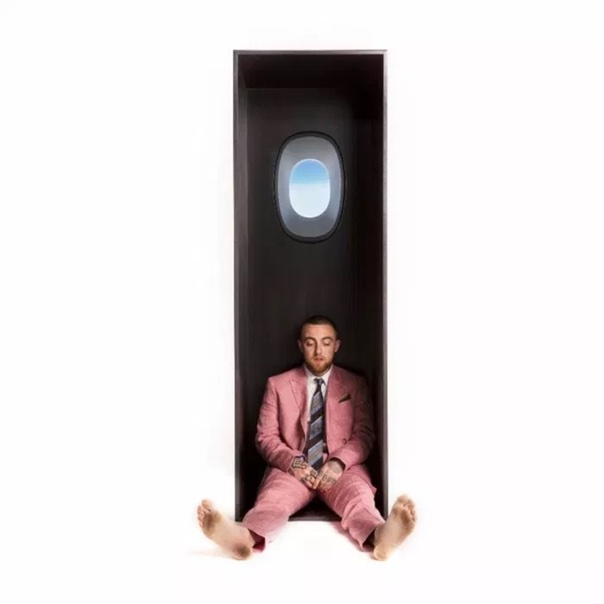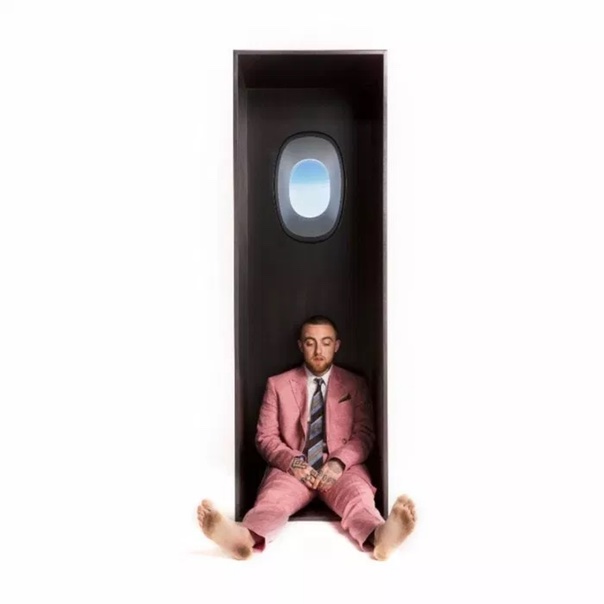 For the majority of his young career, Mac Miller was thrown into the circle of cringe of white rap. Miller's music routinely exuded privilege with no regard for the genre's black roots. His whitewashed rap was like Eminem for the youngsters—if Em had lived the Full House life growing up.

Swimming
Mac Miller
Aug. 3
But not anymore.
Abandoning the party pop-rap antics in favor of a more neo-soul and psychedelic posture, Miller accentuates hues of jazz-rap found on 2016's The Divine Feminine on his latest album, Swimming. However, Miller throws out the love-filled hedonism of his prior release in favor of a mood rendered darker and more internal.
Just days after his high-profile relationship with Ariana Grande ended, Mac Miller was arrested on suspicion of a DUI and fleeing the scene of a wreck where he crashed his car into a tree. With a struggle with substance abuse, Miller saw his life spiraling out of control. Drowning in a pool full of regret and loneliness is expressed in the album's opener, "Come Back to Earth:" "My regrets/ Look like texts/ I shouldn't send." Miller is at his most vulnerable point. After releasing The Divine Feminine, a record with brimming love and affection toward his now-ex, it's surprising to see Miller in such a deepened and depressed state.
Given the nature of his music and carefree lifestyle up until this point, it may be hard for some to feel any remorse. But Miller's recent affliction and loss might be the reason he's taken seriously as a rapper from here on out.
Left to his own devices and shackled to his own mind, Miller has a claustrophobic sense of introspection. There's a self-awareness only the great emcees are capable of expressing. Take these lines from album standout "Wings:" "I don't know what it's all about / Running through the many thoughts that count (that's way better) / Still ain't adding up / I'll let you know when I've had enough."
Single "Self Care" treads similarly murky waters: "Spending nights hitchhikin,' where will I go?/ I could fly home, with my eyes closed / But it be kinda hard to see, that's no surprise though." These words suggest confusion, and while there are moments of clarity and hopefulness, these tracks, as is the case for the majority of Swimming, paint Miller cornered and concerned.

In addition to maturing lyrically, Mac Miller once again proves one of the very best at spitting bars against a good beat. With an ear for good production, he pulls in a handful of talented producers to enhance his most sobering effort as an artist. They included Dev Hynes (Blood Orange), DJ Dahi and Thundercat. Miller benefits from the masters of sound he surrounds himself with. Paddling across groovy basslines and woozy synths, his wordplay cuts with a delivery that is more melodic and reserved than before. It's a perfect pairing for the album's neo-soul atmosphere. Unfortunately, his nasally slur does wear out its welcome at times, making some of the choruses a little grueling.
Swimming does tend to meander at times. But it's suggestive of an artist wandering within himself. Miller presents listeners with ephemeral moments of hope and sobriety, but it's clear that his struggle is current and ongoing. The album feels as emotionally tumultuous as the rapper's current mindset. Though he may have only recently seen the light at the end of the tunnel, Swimming, a sonically cohesive effort, will deservingly gain him accolades and respect.
Follow writer Kyle Kohner at Twitter.com/kylejkohner.