ALBUM REVIEW: Major Lazer shuffles in place on 'Music Is The Weapon'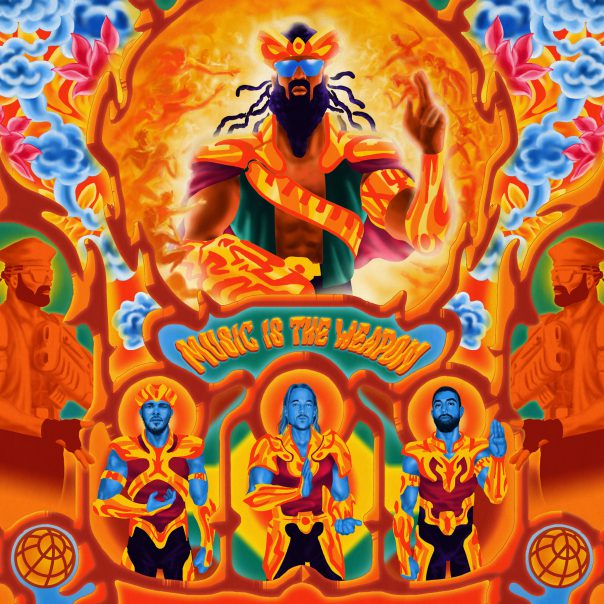 Electronic dance trio Major Lazer—comprised of Diplo, Walshy Fire and Ape Drums—have returned with the highly anticipated follow-up to 2015's critical darling Peace Is The Mission. Unfortunately, Music Is The Weapon feels somewhat lackluster as it caters to musical trends that felt played-out in 2017. While a few moments on the album do shine through, many of the tracks here will struggle to grab the attention of listeners for longer than a few moments.
Music Is The Weapon
Major Lazer
Mad Decent, Oct. 23
5/10
Performances from the likes of Alessia Cara, Khalid, Marcus Mumford, Sheensea, Palola Mami and French Montana all stand out as highlights on the album—because of the guests' vocal ranges and songwriting capabilities. That's the saving grace on what is essentially a collection of easy-listening house music.
This collection of international artists plays on a sense of world unity, which has been present throughout the Major Lazer catalog. With this theme in mind, perhaps there was an effort to bridge a gap between cultures through the power of pop music. But despite these best efforts, many of the songs on Music Is The Weapon play like a jumble of club beats.
The trio maintains the use of bass-laden synth melodies, paired with Caribbean elements. That's the formula Major Lazer has successfully used before. The trio also occasionally introduces some subversions, such as the warping horns on "Bam Bam," the 8-bit tones of "Ting" and "Oh My Gawd"—to the acoustic melody of "Lay Your Head on Me."
Yet a number of the beats wash over the ears due to the simplicity of such safe structural choices. Song after song wavers between the same beats of echoing, soulful vocals that later get manipulated on top of over-produced break-beats that DJ Snake could put together in his sleep—and it gives a handful of the songs hold this eerie quality reminiscent of The Chainsmokers' 2016 hit-single "Closer."
Each song is fine and will appeal to a certain broader house-pop fan (and there's many of those)—but it all feels so futile in any intended messaging that could be communicated. As we enter into a new decade, when many artists are looking to capture the next zeitgeist, Major Lazer is looking sideways—much like how Auto-Tune dominated the late 2000s as an embrace of a sort of futurism in tandem with the rise of Silicon Valley (think Black Eyed Peas). Perhaps a more chaotic and heavily distorted style would feel more appropriate and somewhat new. But these are the far more clean cuts that have come to characterize the genre as of late.
Follow editor Tim Hoffman at Twitter.com/hipsterp0tamus.