ALBUM REVIEW: Mandy Moore finds her 'Silver Landings' on comeback record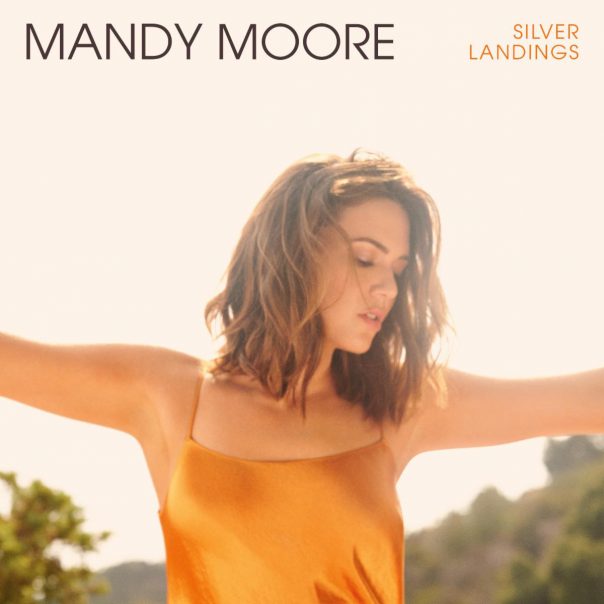 Silver Landings marks a return to form and a return to the music stratosphere for Mandy Moore. Moore broke into the pop music landscape in the late '90s, along with a wave of superstar contemporaries like Britney Spears, Christina Aguilera and Jessica Simpson. After finding initial success, Moore grew tired of the "bubblegum pop" label and aimed to distance herself from the genre. At the same time that Moore was honing her music chops, she also delved into the acting world, appearing in a number of roles on both the big and small screens. Following 2009's folky Amanda Lee, music took a back seat entirely as she found success as singing matriarch Rebecca Pearson on TV show "This Is Us."
Silver Landings
Mandy Moore
Verve Forecast, March 6
As she publicly revealed in 2019, part of the reason she stopped making music had to do with ex-husband Ryan Adams, who she said (along with several other women) was emotionally abusive during their relationship, causing her to become separated from her friends and lose confidence in her abilities.
Moore tackles this lack of confidence head-on with Silver Landings, a collection of breezy folk-pop tracks that also cover some heavy ground.
The artist enlisted the help of her husband, Dawes frontman Taylor Goldsmith, to help her write and tap into her potential as a musician. Moore drew upon the self-doubt she felt about herself  to inspire the lyrical message of Silver Landings.
The album's opener, "I'd Rather Lose," bursts with the upbeat and organically layered melodies and upbeat in-the-pocket percussion. There's a dash of country mixed with a pinch of blues and rock for good measure. Moore's and her team's songwriting recipes are far tastier than Rebecca Pearson's cooking. Moore's sound has matured mightily from her days in the bubblegum pop world. Silver Landings represents a maturation and development of craft, with Moore honing her songwriting chops. The album is less Britney and Christina and more Sara Bareilles and Brandi Carlile.
"Save a Little For Yourself" provides a bass-laden groove with acoustic and electric guitar flourishes. Moore sings about remembering to value herself, singing "Save a little for yourself/ Never give it all away." It's a lyrical theme that ripples throughout the album, referencing the moments when Moore considered giving up the spotlight altogether in 2015. "Fifteen" is a personal recollection of Moore's early days an artist. She looks back at it positively—mostly—singing "No regrets/ But a few exceptions." Much of the rest of the album also circles around her past and the events that shaped her.
The upbeat "Trying My Best Los Angeles" paints a portrait of Moore trying to find her place in the entertainment mecca, singing of the long, anxious hours waiting for a career payoff. While Moore's story is reflective of her own story, the lyrics are relatable. They're about trying to find one's place and belonging in the world. The folky harmonies of "Easy Target" provides lush melodies over a breezy stripped-down instrumental.
The album has an effective dichotomy between bright and upbeat instrumentals alongside intimately personal songwriting about trying to be good enough, both for herself and for others.  "When I Wasn't Watching" gives off a Stevie-Nicks-esque throwback vibe as Moore sings about her identity when no one is looking.
The album slows for the quiet and tender ballad "Forgiveness," a heartfelt acoustic song seemingly about her former relationship with Adams. Moore leaves her feelings open to interpretation, singing "Will I forgive you?/ You don't get to know." She then picks the pace back up for "Stories Reminding Myself of Me," an uplifting track about starting over. It's built on an infectious electric guitar lick, and includes a bluesy solo toward the song's close.
The album concludes with a pair of quiet and spacious ballads in "If That's What it Takes" and the title track. Silver Landings provides a fitting re-entry into music for Mandy Moore and makes for an even more compelling listen of an artist with a story to tell and a perspective to share.
Follow writer Mike DeWald at Twitter.com/mike_dewald.