ALBUM REVIEW: Margo Price recaptures country essence on 'That's How Rumors Get Started'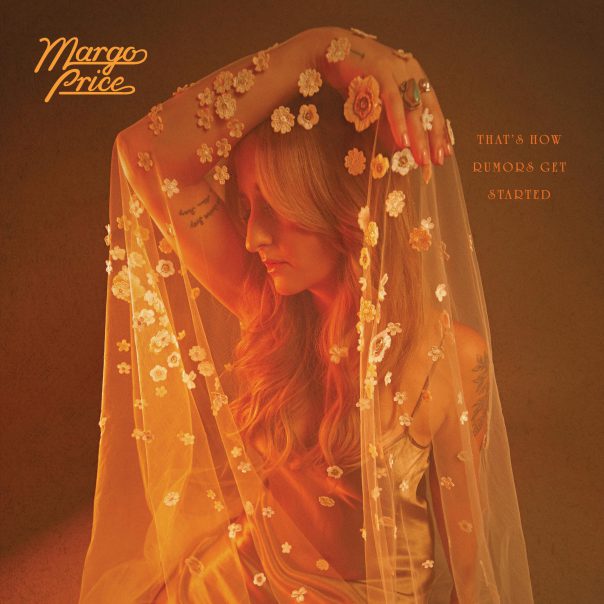 Margo Price has become the roots foil for the likes of Kane Brown with her commitment to thoughtful storytelling and wholesome musicality. Pop country's current affinity for snap-tracks threatens to extinguish whatever connection it had to its past—so Price's approach serves as a reminder of "real country" as an artistic tradition. Her journey from Buffalo Clover and Margo and the Pricetags to her solo material is defined by her understanding of what makes country music an indispensable bastion of culture. To that effect, her third solo album, That's How Rumors Get Started, actually benefits from its familiar grace within a genre experiencing an identity crisis.
That's How Rumors Get Started
Margo Price
Loma Vista, July 10
7/10
Even a cursory knowledge of Price's genre will make the title track a walk in the park. Over warm acoustics and dainty pianos, her voice carries both melody and character. Remaining true to the songwriting tradition established by the likes of James Taylor, her true-to-life realism remains intact for the uptempo bounce of "Letting Me Down." Ornamented by Hammond organ and a tambourine backbeat, the song's trotting beat and high-flying melody paints a picture of familial and hometown struggles. Rather than pretending to know the solution to deadbeat dads and dead-end jobs, she instead (and again) empathizes with the youthful urge to break free of life's cages.
"Twinkle Twinkle" harks back to Price's time at Jack White's Third Man Records, as its plodding groove makes use of fuzzy guitar riffs and whacking cowbell. It stands in direct contrast to her silky voice, which almost begs for a harmonica mic. Still, it's a welcome shakeup from the album's otherwise unthreatening sonics. Price prefers soothing gloss over hard-riffing blues, like that of "Stone Me." Its glitzy chord progression and rhythmic bounce actually conceal a striking diatribe against abuse and slander. "You can say I've spent my life in vain/ But I won't be ashamed of what I am/ For your judgement day I don't give a damn," she sings.
Other than the glossy keyboards and robotic beat of "Heartless Mind," which essentially makes the song the rock-roots equivalent of synth-pop, That's How Rumors Get Started sticks to the tried-and-true. This isn't to say the album lacks compelling arrangements. "Hey Child" spotlights a symbiotic relationship between piano, guitar and bass. Each instrument has a calculated contribution to the song's melodic and harmonic structure, acting as more than a basic backdrop for Price's singing. The musicianship never overshadows her stripped-down wordplay.
Price's songwriting has a pleasant array of relatable anecdotes. The minor-key lament of "What Happened To Our Love" certainly carries the weight of lived experience, as the song's rapturous crescendo resonates at the core of dying romance. Margo Price knows just when to beckon with her soft croons and overwhelm with her high range belting—not to mention the choir accompaniment. She manages to expand her dynamic range without sacrificing a warm, homely aura. The meticulous layering and crystal clear production on "Gone To Stay" sounds like the band is playing in a living room. From unwavering percussion and earthy guitar strumming to classy organ lines, each instrument has room to breathe while pulling off synchronized band hits.
Much like Bruce Springsteen, Price's appeal lies more in the way she imbues her music with her personality. A song like "Prisoner Of The Highway" has a pretty self-explanatory narrative about the hightailing nomad, but even the title provides a unique perspective on the trope. Similarly, her impressive pipes elevate album closer "I'd Die For You" as her voice soars above dusky guitar strains. Her parting words, "Some say ours/ Some say mine/ But we all bleed the same blood," speak to solidarity and an unflinching commitment to creating a better world for future generations.
This album's old-world charm comes at a time where turning on Go Country 105 essentially provides everything but country music. Margo Price has become a welcome standard-bearer for a genre in dire need of rekindling respect for its musical lineage.
Follow editor Max Heilman at Twitter.com/madmaxx1995 and Instagram.com/maxlikessound.