ALBUM REVIEW: Marty Friedman spans oceans and genres for 'Tokyo Jukebox 3'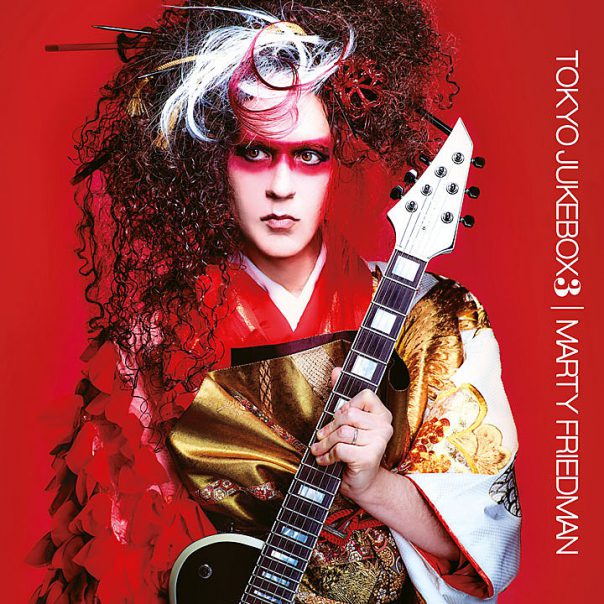 Megadeth may be decades in the past for guitarist Marty Friedman, but the virtuoso is no less busy cranking out instrumental guitar rock albums. Tokyo Jukebox 3 completes a trilogy of releases with Friedman covering some of his favorite J-Pop and Japanese songs in his own guitar-driven prog-rock style. Now living in Tokyo, Friedman has immersed himself in the culture and that influence is in full aural display.
Tokyo Jukebox 3
Marty Friedman
Mascot Label Group, April 16
8/10
This Jukebox includes a handful of tracks from Japanese pop-rock band Zard, including opening track "Makenaide." Not being familiar with the original material, it's a fun listen to hear Friedman shred through the melodies that could certainly translate to infectious pop songs.
"Senbonzakura" has a near Slipknot-meets-classic rock sound, which is one of the most fun aspects of the album. Friedman's covers transform the tracks into worldly rock and roll that translates across languages and borders. The driving "Gurenge" is equal parts intensity and upbeat melodic rock. Friedman's style also lends itself well to the format, whether he's shredding, riffing or soloing. His style is lyrical in ways that may allow listeners to substitute their own words to the songs, even if they don't know them. Friedman has said his goal is to preserve the songs' melodies while destroying everything else and building up an entirely new soundscape around it.
The expansive "Kaze Ga Fuiteiru" clocks in at over five minutes and rolls along with an Avenged-Sevenfold-like dual guitar attack. Friedman recorded the album in Tokyo along with a band of all Japan-based musicians, saying he looked to fuse both older tracks with more contemporary selections in developing the tracklist for the album. Friedman produced the project, the third edition of the Tokyo Jukebox series (he released the first in 2009). Like so many things, it was delayed during the pandemic.
The eclectic "Echo" spans rock and roll genres from modern to thrash, progressive and hard rock. Not only is Friedman's guitar playing a master class, it's also important to point out the adeptness of his band—with the bass playing and drumming often leading the way. The only track to feature vocals appears in the form of "The Perfect World," featuring Japanese singer Alfakyun. It's a majestic and soaring anthemic rock track. "U.S.A." seems like a gentler melodic track until things pick up and the hard rock intensity returns.
J-pop band Official Hige Dandism's "Shukumei" is a raucous and upbeat party cut, even at its heaviest moments, it never loses track of the melodies that carry it. "Ikuze Kaitou-Shoujo" is one of the heaviest tracks with down and dirty guitar riffs fusing with lightning-quick rhythms and Friedman's signature riffing and soloing. The Sekai No Owari ballad "Sazanka" slows things down a little, in the context of the rest of the album, but it still packs the same punch.
The album concludes with a final appearance from Zard on the punishing rendition of "Time Goes By" and "Japan Heritage Theme Song," a Friedman original on which he worked with the Tokyo Philharmonic orchestra.
Tokyo Jukebox 3 is certainly an album that's out of the ordinary, but worth the time for fans of complex prog-rock, guitar gods or even J-Pop. The album puts a fun spin on songs American listeners may not even know to begin with, offering up fun comparisons along the way and a doorway to the originals.
Follow writer Mike DeWald at Twitter.com/mike_dewald.