ALBUM REVIEW: Matthew Dear personalizes avant-pop with 'Bunny'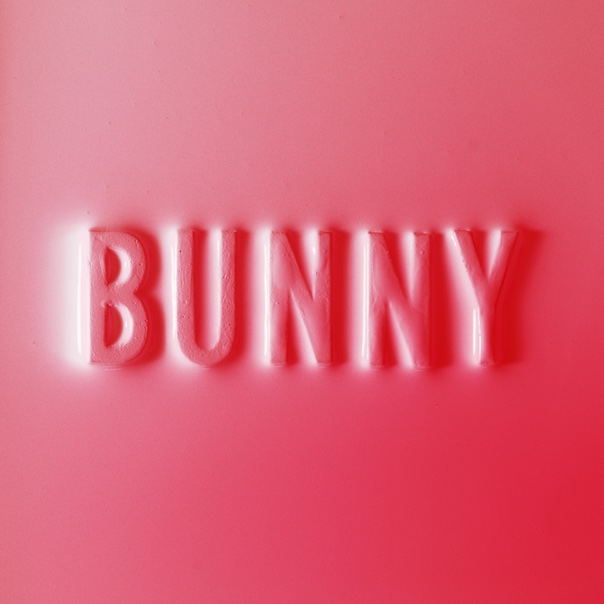 Matthew Dear remains a staple of Detroit's electronic and avant-pop scenes. His six-album discography covers intelligent dance music (IDM), downtempo, deep house and even post-punk. It's been six years since his last album, and he seems aware of that. Bunny clocks in at more than an hour with 14 songs, presenting some of his most compelling work to date.
Bunny
Matthew Dear
Oct. 12
Dear chose the album name Bunny simply because he liked how it sounded, but soon drew a myriad of feelings from the word. This album sports potent songwriting within its experimental framework. He has no qualms with layering Joy Division-esque guitar lines and alien voice manipulations over a mid-tempo house beat on opener "Bunny's Dream." His dynamism and melodicism make his material memorable in its oddity.
"Echo" falls into a minimalist oscillated four-on-the-floor, monochromatic vocals and droning brown noise. The lyrics of Matthew Dear read like a drugged-up nursery rhyme than a fully fleshed-out song—"Nitrous was the drug of choice/ No one knows where it goes"—but the song's intoxicating vibe holds it up. The similarly expressive electro-funk jam "Moving Man" embellishes its spars arrangement with a syncopated bass line propelling synthetic sound collages.
The bass of "Electricity" and the almost-reggaeton rhythm structure of "Kiss Me Forever" service his nebulous production for compelling songwriting. Discordant guitar parts and keyboard manipulations maintain an authentically weird aura, allowing Matthew Dear to show off more of his singing range.
He often comes off like Michael Gira covering John Maus, but "Calling" reaches Kirin J Callinan levels of gleefully off-kilter vocal inflections. Instead of flying his mutated creation into an absurdist black hole, Matthew Dear steadies his EDM groove on voluminous synth walls.
Both the face-breaking half-time of "Can You Rush Them" and the Latin-tinged "Duke of Dens" feature what sounds like throat singing at their foundation. The former eventually adopts a more traditional baritone vocal. The latter submerges Dear's voice in tripped-out techno.
Regardless of which backdrop he chooses, his approach remains cohesive and catchy. The brooding "What You Don't Know" builds up too seamlessly for anyone to recognize the rising action until it engulfs them in a sensual acid bath. In fact, the album's only unnecessary passage is the 90-second "Bunny's Interlude." But even that cut brings interesting guitar lines and ominous vocoder mutterings to the table.
Bunny's intuitive production expands seamlessly from simple loops to immersive synthscapes, all the while keep a steadfast heartbeat. Single "Modafinil Blues" spotlights this balance of ambiance and catchiness with its New Order-like dance rock and futuristic disco beat. The choral music underscore only adds to the song's beautiful sonic jigsaw puzzle.
Abstract hip-hop artist Troy Nōka adds more accessibility to the production, while Matthew Dear frets over the state of Trump-era America. "And it's coming undone/ So I run, and I run/ But there's nowhere left worth running to," he sings, humanizing his strange sonic fingerprint.
Dear zeros in on tangible emotions and palpable energy. "Horses" and "Bad Ones" enlist of the help of indietronica standouts Tegan and Sara to bring a heartfelt message to his songs. "I know one day baby/ I'll find you gone/ But today I'm gonna love you/ Like that day will never come," he sings on the former. He cleverly forms an obscure observation of a painting of two horses into a heartfelt love letter to his wife.
Tegan and Sara take more vocal control on the latter, drawing them closer to into the realm of Lets Eat Grandma in a celebration of the naughtier side of love: "If I was one of the good ones/ I don't think you'd like me."
While Bunny continues Dear's crusade against normality, it reveals more of his heart than any of his past work. "Before I Go" ends the album with a final plunge into spacious synth and a nonschelant rhythmic pulse. Just as the blissful journey seemingly comes to a close, a little girl begins her performance of what she calls the "The dancing love song." It may or may not be Dear's child, but the message is clear—he's not making avant-garde techno for the clout. Bunny brings a human touch to Matthew Dear's otherworldly textures.
Follow editor Max Heilman at Twitter.com/madmaxx1995 and Instagram.com/maxlikessound.