ALBUM REVIEW: Maxïmo Park returns as a trio with 'Nature Always Wins'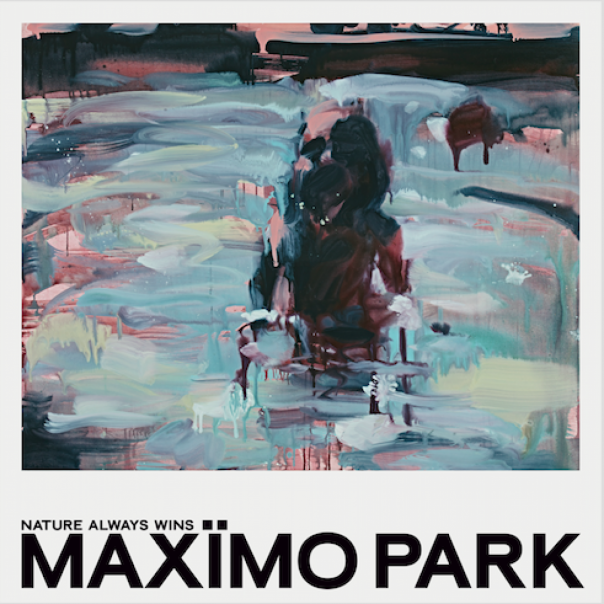 Maxïmo Park took the U.K. by storm in 2005 with A Certain Trigger, a blend of catchy, infectious fun. After I went to the Newcastle, England band's first show in New York, I was convinced they'd make it here, too. However, the band never gained mainstream popularity in the U.S.
Nature Always Wins
Maxïmo Park
Prolifica Inc., Feb. 26
7/10
Yet to their credit, Maxïmo Park is still here. Nature Always Wins is the band's seventh album and first following the departure of keyboardist Lukas Wooller. Produced by Grammy winner Ben Allen of Animal Collective, the album examines the self, the band's identity and humanity as a whole. Nature Always Wins' title comes from the age-old "nature vs. nurture" debate. Recorded during the pandemic, it comes at a time when people are still taking introspective look at themselves. Vocalist Paul Smith has said it he wanted to "explore new musical territory without sacrificing our trademark melodic twists and heartfelt lyrics."
The album is a slow-burn but worth the 45-minute listen. Opener "Partly of My Making" sounds like the band went back to the '90s for inspiration. The moment that guitarist Duncan Lloyd enters with a crunchy alt-rock riff, the track suddenly sounds a lot like Collective Soul's "Shine." Smith's vocals retain his signature sound. However, with additional listens, the song has seems to not fit the sonic vibe of the rest of the album. It's as if Maxïmo Park took a detour before moving back into '80s college rock influences.
"Versions of You" starts to bring us around to familiar territory. The song is a gradual build, and Lloyd's driving riffs give it much-needed life. "Placeholder" is for all the '80s R.E.M. fans. Tom English's killer drumming envelopes listeners at the outset. The chorus presents Maxïmo Park at its contagious best. It begs to be heard live while Smith pogos around a stage.
"Baby, Sleep," released last October, will become a future classic to Maxïmo Park fans. It's a powerful blast with pulsating guitar riffs. Smith's vocals pack a head-on punch alongside a sweet harmony on the chorus. The song is a testament to bizarre sleep schedules and time becoming neither here nor there during the pandemic. The lyrics are so spot-on and relatable: "But the mall is the only place I go/ So much choice and restrictions/ You don't know what you've been missing/ Same channel on my TV/ The talking heads just can't agree/ What does the modern world mean to me?/ My baby only sleeps when she wants to."
"Ardour" once again features Lloyd's signature bouncy guitar playing, but the addition of Pauline Murray's vocals is a nice surprise by bringing a punk energy to the music. Murray was the lead singer of punk band Penetration in the '70s.
The album hits a sweet spot about midway through. The ridiculously catchy "All of Me" leans on the lyricism brilliance of Paul Smith. He's an architect of words, both poignant and smart. The opening line, "Make the world that you want to see; there are obstacles at every turn," is perfect for the world we live in at this moment. To this you add the swirling guitars and end up with a pop song with big themes.
"I Don't Know What I'm Doing" is a psychedelic banger with an explosive build-up while Smith sings about fear, anxiety and dealing with the effect of one's own actions.
Smith also knows witty, acerbic and romantic language well, and can pull feelings out of listeners. The dreamy "Why Must a Building Burn" has hauntingly beautiful imagery as he sings, "I was waiting for a message to tell me you were here." On "Feelings I'm Supposed to Feel," he's subdued as he acknowledges the fleeting nature of time. However, the airy drumming creates a big anthemic feel.
The band ends on a high note with "Child of The Flatlands," a meditative and beautiful look at the town where Smith grew up. The lyrics are quite literal as he sings, "Nature always wins/ The libraries are closing down now/ Where will all the children go/ When they feel all alone."
Follow writer Rachel Goodman at Twitter.com/xneverwherex and Instagram.com/xneverwherex.