ALBUM REVIEW: Meghan Trainor gives treble a chance on 'Treat Myself'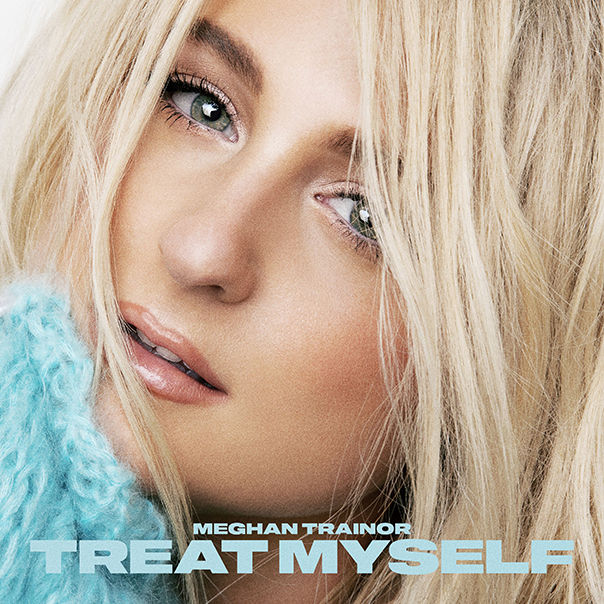 Best known for her 2014 anthem to ampleness, "All About That Bass," which currently has over 2 billion views on YouTube, Massachusetts singer-songwriter Meghan Trainor added futuristic synthesizers along with a roster of big name collaborators to her latest album, Treat Myself.
Treat Myself
Meghan Trainor
Epic Records, Jan. 31
Trainor wrote, produced and released three albums between 2009 and 2011 before signing with a major label in 2014.  A string of hits, including "All About That Bass," "Lips are Movin'" and "No" showcased the singer's nostalgic pop sensibilities as well as her messages of self-acceptance and empowerment.

Treat Myself updates Trainor's sound, bringing it into the new decade with synthesized soundscapes, programmed beats and state of the art production values.
The album's opener and first single, "Wave," begins with lush symphonic swathes of sound and Trainor's processed vocals ooze out the lyrics. "I want what I can't have/ Still holding on to hope/ Drowning in my tears/ This love's a sinking boat," she sings. Trainor's satiny lyrics smolder with intensity. About a minute into the song, a programmed beat drops, giving the song a propulsive groove over which producer Mike Sabath spits a melodic vaguely hip-hop verse or two.
Nicki Minaj joins Trainor on the dance-floor-friendly "Nice to Meet Ya." The song's keyboard stabs, powerful bass rumble and danceable drum machine create a groove over which Minaj and Trainor alternate between breathy whispered vocals and an anthemic chorus. Trainor details her journey to self-love on "Workin' On It," which features Lennon Stella of Canadian duo Lennon & Maisy along with Los Angeles pop artist Sasha Sloan. The song's acoustic guitar adds to the intimacy of Trainor's heartfelt confessional.
Treat Myself really shines in its dynamism. The album not only moves deftly between genres like R&B, hip-hop, EDM and pop, but the songs themselves rise and fall in volume. Immense, anthemic choruses give way to intimate musical washes and symphonic interludes. The aptly titled "Funk" is a musical tribute to '80s funk bands like Cameo and Parliament, with Trainor's soulful voice delivering lines like "I miss the way we used to funk" over scratchy guitar and an old-school beat.
"Genetics," featuring the newly reunited Pussy Cat Dolls, revisits the self-love theme from "Workin' On It" with a pretty standard pop feel, lots of vocal gymnastics and the repeated spelling of the word, "Genetics." Piano ballad "After You" features Trainor's Epic labelmate AJ Mitchell. Trainor's graceful lyrics lilt over delicate piano.
Treat Myself updates Trainor's sound, which in the past has often borrowed liberally from doo-wop and classic 1960s pop. The album is thoroughly contemporary and demonstrates Trainor's ability to move as deftly between musical genres as she does between musical moods.
Follow writer David Gill at Twitter.com/songotaku and Instagram/songotaku.