ALBUM REVIEW: Melanie C introspective and self-affirming on eighth solo album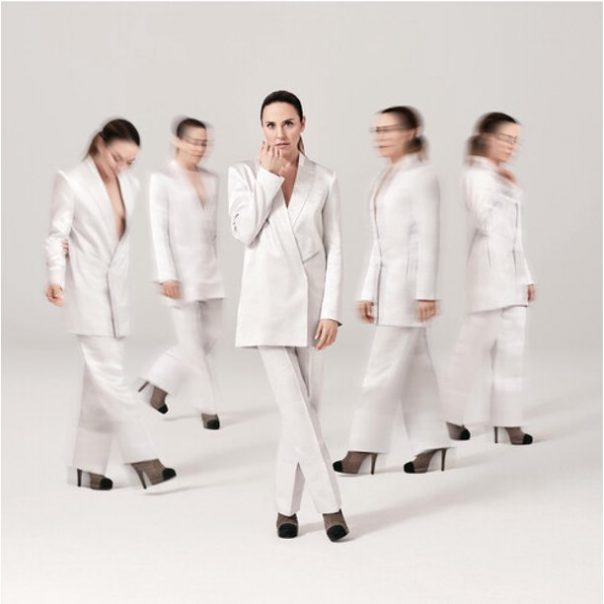 Following The Spice Girls reunion tour in 2019, "Sporty Spice" Melanie C began to take on a more introspective look on herself and her music. Her eighth solo album, a self-titled effort, was constructed with both herself and her audience in mind—that is to say, she wanted to create a cohesive work that encapsulates the many facets of her persona, while offering something uplifting and that which can connect with fans in a more direct way.
Melanie C
Melanie C
Red Girl Media, Oct. 2
6/10
Much of the production on Melanie C to draw from 2010s dance and pop artists, with bass- and synth-heavy melodies designed for party atmospheres. Style certainly doesn't take precedence over substance, as Mel C delivers some very personal lyrics that are sure to make listeners take pause and consider how these songs will apply to themselves.
The opening three tracks, "Who Am I," "Blame It On Me" and "Good Enough," all embrace the traditional club fanfare of waving, space-y, synthetic melodies accompanied with powerful kick drums. The clicking snare and muffled melody on "Blame It On Me" delivers, alongside the more despondent opening lyrics make the track stand out. "Makeup running down my cheeks/ Lying here in disbelief/ Blinded me so easily/ You're messing with my energy," Melanie C sings. The song takes elements from "I Remember" by Deadmau5 and Kaskade, along with some parts of SEEB's remix of Mike Posner's "I Took A Pill In Ibiza."
"Good Enough" contrasts the more traditional structure of these tracks, opening with a dripping synth melody accompanied by clicking snares. It's an unsettling and unexpected change, a subversion that reappears later on "Nowhere To Run" as well. The song has Melanie C singing in desperation: "I wanna run, I wanna hide/ A heart is shaking, hear me breaking/ Snaking without making a sound/ Nowhere to run, nowhere to hide/ No mistaking you're overtaking/ Without me letting my guard down."  The ethereal quality of the song is reminiscent of Katy Perry's "E.T." and "Wide Awake," with its use of breathy, echoing vocals compounded with the fuzzy synthetic bass.
The only major drawback on Melanie C is that it feels book-ended with the better tracks, padding out a somewhat dull midsection that probably could've been cut. Tracks like "Overload" and "Fearless"—featuring grime rapper Nadia Rose—take on experimental qualities that don't particularly help to enhance the listening experience. The former song is faltering with a drippy bass-line and plucky electric guitar playing—gradually weighing us down. The latter takes on elements of funk and reggae, which should work well together—but comes across clumsy in its execution.
There is something to be said about the vacuum left after the barrage of difficult circumstances this year has left us all facing. Many artists have resorted to providing a voice to the more anguished sentiments we're experiencing—creating a void of uplifting and more lighthearted music as a result. Melanie C gladly fills that void with an album whose thesis could serve as an affirmation of self-love and embrace.
Follow editor Tim Hoffman at Twitter.com/hipsterp0tamus.