ALBUM REVIEW: Melvins' Dale Crover gets heavily weird on 'Rat-A-Tat-Tat!'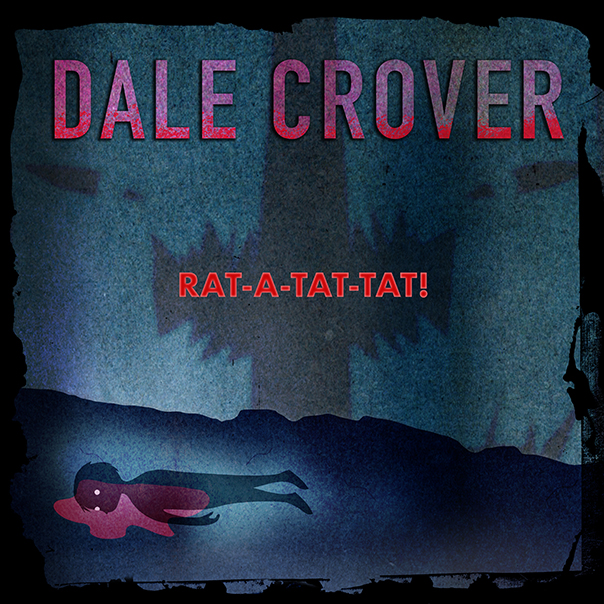 Dale Crover is perhaps the most interesting man in grunge music. The Melvins' drummer formed a band with Kurt Cobain in the 1980s called Fecal Matter and recorded some of the earliest Nirvana demos, including a couple songs on that band's first album, Bleach. Crover has also played in Redd Kross, Phantomas, Off!, Shrinebuilder, and Crystal Fairy along with releasing more than three dozen studio albums as one of two constant members of The Melvins over the last 35 years. Dale Crover may not release many solo albums, but when he does, he manages to find new musical territory.
Rat-A-Tat-Tat!
Dale Crover
Joyful Noise, Jan. 15
7/10
Rat-A-Tat-Tat!, Crover's latest solo album, captures Crover, along with grunge producer Toshi Kasai and Redd Kross/Melvins bassist Steven McDonald trying on a number of different musical hats. The album mostly sidesteps the Melvins' typical sludgy fare, and instead offers arena-sized rock riffage, weird drum experiments and a couple songs that veer perilously close to pop.
The album opens with "Moclips." Backward drums echo and reverberate, sounding like a clothes dryer with a pair of boots and a roll of quarters in it running inside a cave somewhere. As an album intro, the song functions (and sounds) much like a bad fall down a janky flight of stairs, tumbling the listener into a strange sonic basement. The bizarre lo-fi experiments take other forms as well. "Supine is How I Found Him" percolates slowly with echoey, discordant percussion, evoking comparisons to the Butthole Surfers' early weirdness.
But there are also pretty straightforward rock songs on the album. "I Can't Help You There" slathers stoned fuzz guitar over a Lynyrd-Skynyrd-esque groove. Crover delivers the song's lyrics with a slightly mocking falsetto. The tune's backward guitar solo adds to the Hendrixian vibe. Fair warning: the song's simple rock hook will burrow deep in your ear holes after only a couple listens. "Tougher" stabs at the listener with sharp angular guitar and heavy drumming while Crover snarls his vocals through blasts of distortion. "Stumbler" evokes a jazzier vibe with wailing saxophone courtesy of Los Angeles percussion maven Mindee Jorgensen.
The album also features a couple of pop gems. "Shark Like Overbite" sparkles with a poppy sheen that harkens back to both The Monkees and Tom Petty. Even the occasional discordant guitar drones don't stop the song from sounding at home on a classic rock radio station. Even better, the song celebrates the three dogs Crover has loved over the years. "I'll Never Say" harnesses acoustic guitar and nimble percussion to evoke an eerie and dark musical bed over which Crover delivers a haunting vocal melody.
Rat-A-Tat-Tat! answers this question: "What does the musician who's done it all do next?" And the answer is that he doesn't rest on his laurels, but instead strikes out for new land, endlessly exploring the musical universe in a spaceship constructed from old tour vans, fueled by an undying love for rock and roll in all of its endless variety.
Follow writer David Gill at Twitter.com/songotaku and Instagram/songotaku.