ALBUM REVIEW: The Melvins swap roles on 'Working With God'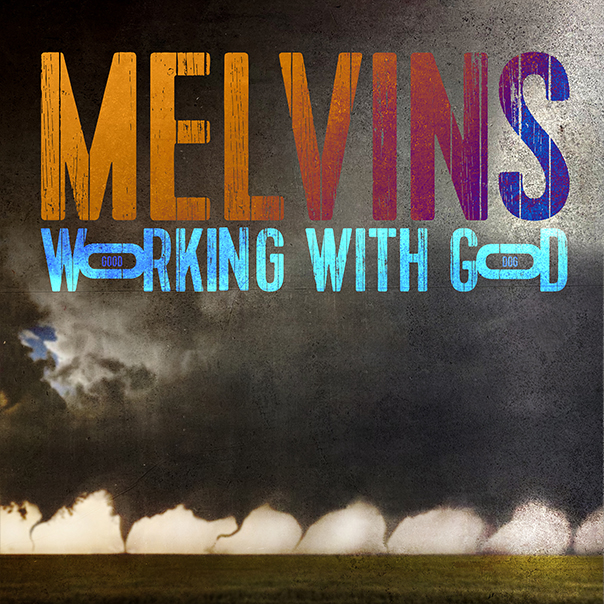 It's a safe bet that whatever apocalypse befalls our planet, the catastrophic end of everything will be survived by cockroaches, tardigrades and grunge progenitors the Melvins. The band's core duo of guitarist-singer King Buzzo (Roger Osbourne) and drummer Dale Crover have carpet-bombed rock and roll with more than a hundred releases over the course of more than three decades. In that span of time the duo has used a long roster of bass players, and even, for a period, a second drummer. For the band's 21st studio album, Working with God, Osbourne and Crover returned to the band's roots by enticing original drummer Matt Dillard away from his job as a union machinist to record a spate of new songs in two sessions with Crover mostly playing bass.
Working with God
Melvins
Ipecac Recordings, Feb. 26
6/10
The Melvins owe at least half of their skull-crushing sound to Crover's powerfully idiosyncratic drumming. So his assumption of bass duties on the album is a little like putting Roger Clemens in as your starting catcher. In the past, the Melvins have broken new ground by switching up their roster and bringing in some strange relief. Who can forget their enlisting of Leif Garrett for their pitch-perfect cover of Nirvana's "Smells Like Teen Spirit"?
For the most part, Working with God feels like a bunch of old friends getting together, having a couple cold beers, and making an album. Songs like "Caddy Daddy" and "Negative No No" retain the standard Melvins' heft and thud, though I suspect Crover played drums on the latter. It's no coincidence this is probably the album's strongest track. "Boy Mike" chugs with a double-time, Butthole Surfers/Ministry "Jesus Built My Hotrod" vibe.
The album also gets weird in the tradition of the Melvins' more experimental releases."1 Brian the Horse-Faced Goon" features the band singing the song's title accompanied by searing guitar. "Fuck You" consists of a powerful drum intro that abruptly segues into a series of screams.
The album's opener, "I Fuck Around" (sung to the tune of the Beach Boys "I Get Around"), is impressive in how quickly the joke isn't funny anymore. And the album's closer, a cover of doo-wop group The Spaniels' hit "Goodnight Sweetheart," doesn't exactly reward repeated listenings. These songs, along with their recent cover of The Beatles "I Wanna Hold Your Hand" suggest the Melvins are the rare rock and roll band that might benefit from more, rather than fewer, drugs in their tour bus.
The first time I saw the Melvins was more than a quarter century ago, in a tiny little bar, now gone, in Chicago called Lounge Ax. It was a life-changing concert I'll never forget. And I've seen the Melvins perform live about a dozen times since then, most recently just a couple years ago, and they have never disappointed me. Their early albums left an indelible boot print on the face of rock and roll. Relentlessly touring, they are one of the hardest working bands in rock and roll. But just like The Rolling Stones have some amazing albums that also have some filler on them, the Melvins assembly-line-like studio output of late fails to capture the intensity of the band at its zenith.
Follow writer David Gill at Twitter.com/songotaku and Instagram/songotaku.