ALBUM REVIEW: Mercury Rev revive a rare treasure for the #MeToo era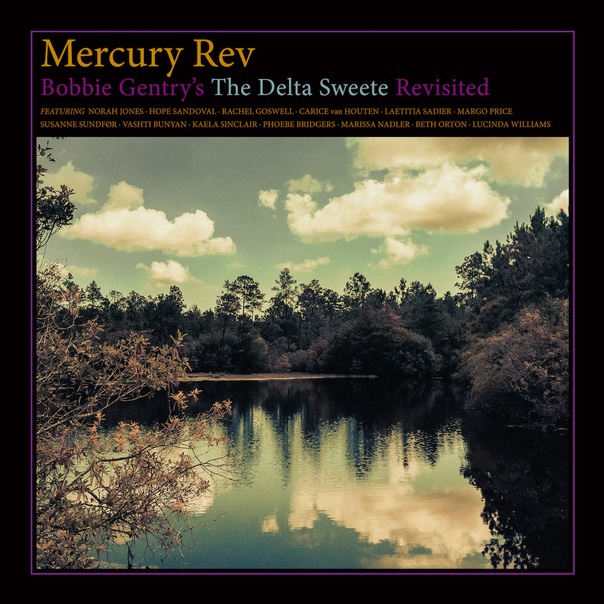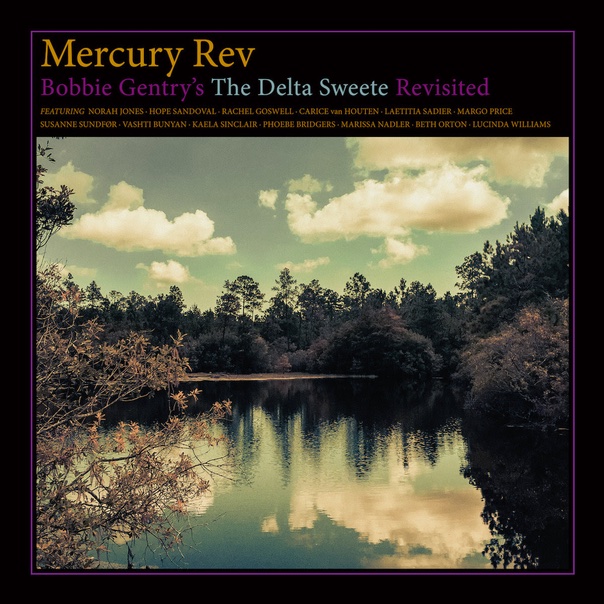 In 1968, American singer-songwriter Bobbie Gentry recorded her sophomore album, The Delta Sweete. It dropped a year after her no. 1 single, "Ode to Billy Joe," but never took off. The album became a hard-to-find talisman for the few lucky musicians and music lovers who happened upon it in obscure circles.
Bobbie Gentry's The Delta Sweete Revisited
Mercury Rev
Partisan Records, Feb. 8
One of those lucky musicians was Jonathan Donahue of Mercury Rev. Donahue returned to the album again and again, like a signpost to a destination unknown. In 2015, the band began playing with the idea of recording a loving reimagining of the legendary album. The resulting tribute spotlights the original Delta Sweete's pioneering feminist spirit while reviving its astonishingly relevant lyrical content for the #MeToo era.
Mercury Rev, who formed in Buffalo in 1989, began assembling a cadre of female singers, including Norah Jones, Hope Sandoval, Beth Orton and Lucinda Williams to resurrect Gentry's songs. In doing so, …The Delta Sweete Revisited becomes a dense, ambitious and admirable reinterpretation of an underappreciated classic.
A quick comparison of the album's opener, "Okolona River Bottom," reveals that Mercury Rev's version with Norah Jones takes a glitzier approach to the rustic horns and acoustic guitar of Gentry's original song. But when Jones' voice cuts into the thick elaborate instrumentation, the result is equally soulful in a different way. Rev's version doesn't feel nostalgic, so much as it feels reverential. It's an attempt to embody some of the emotion Gentry's album evoked rather than an attempt to one-up her. It feels a little like a museum exhibit, but with more goosebumps.
On Mercury Rev's cover of "Big Boss Man"—a song by Luther Dixon and Al Smith that's been covered by everyone from Elvis to The Grateful Dead—the band transmogrifies Gentry's country-tinged harmonica and acoustic guitar into clean Fender Rhodes keyboards. The new backdrop buoys Mazzy Star vocalist Hope Sandoval's sweet syrupy voice. The instruments sound cleaner, the arrangements are more ambitious, and the tune's understated eeriness adds mystery and elegance.
Where Gentry's songs are grounded and soulful, Mercury Rev's versions feel spacey and futuristic. But amid the immaculate soundscapes, each singer's emotive performances impart intimacy to the dense and sprawling aura.
On "Reunion," Slowdive's Rachel Goswell provides an airy vocal to the song's sparse harmonica and guitar. Once percussion joins in, the song sounds a bit like the Flaming Lips. The reimagining preserves the teenage enthusiasm of Gentry asking her mother for permission amid jangly acoustic guitar.
Dutch Game of Thrones star Carice van Houten lends her voice to "Parchman Farm." This cut sounds more like conventional rock and roll, and most closely resembles Gentry's original.
"Old Morning Glory" begins with strings and piano before Stereolab's Lætitia Sadier adds her smoky vocals to the mix. It's a far cry from Gentry's "Girl From Ipanema" campiness, where she acts out her lyrics by singing some of them over a stifled yawn. Sadier sounds more like a jaded lounge singer imagining what morning must be like from the safety of the very late evening.
"Sermon" features country singer Margo Price's soulful voice over a wash of tense strings. There's more downtempo funk in this rendition, substituting a dreamy and introspective mood for the driving rhythm of the original.
Much of the album falls in the same line. Norwegian singer Susanne Sundfør re-contextualizes the "Tobacco Road" story of deprivation, while British singer Vashti Bunyan and Kaela Sinclair from the French synth-pop band M83 lends some solemnity to "Penduli Pendulum." On "Courtyard," English singer Beth Orton adds her thick, husky voice to the description of an idyllic spiritual retreat being constructed.
In addition to the original tracklist, Mercury Rev's version also contains Gentry's earlier hit, "Ode to Billie Joe." Alt-country legend Lucinda Williams sings the tale of rural suicide with a dusky drawl.
Mercury Rev's tribute to Gentry's obscure treasure feels right. The band's reverential approach packs obvious love and admiration for the original. The power pf Gentry's powerful, feminine voice paved the way for future female songwriters. Hearing so many of them contribute to this album fulfills the legacy of a trailblazing artist.
Follow writer David Gill at Twitter.com/songotaku and Instagram/songotaku.