ALBUM REVIEW: Methyl Ethel 'triages' the conflicts of Jake Webb's mind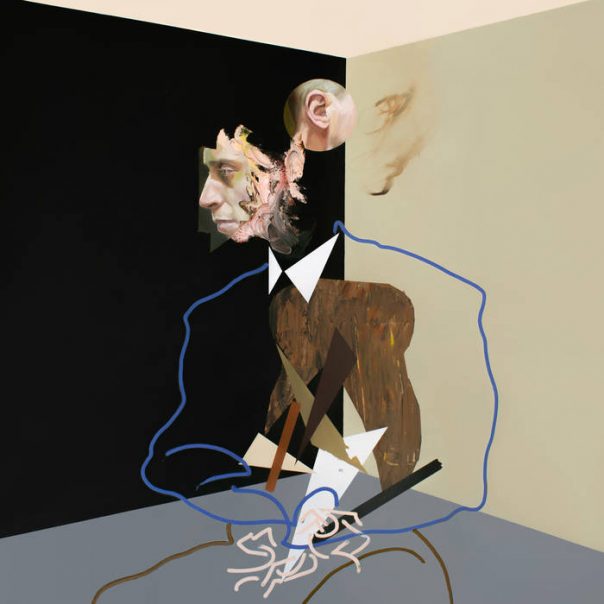 Australia's Methyl Ethel brings a coming of age theme to Triage; the newest project by Jake Webb. Webb once again takes artistic control in writing, producing and performing, just as he did with 2017's Everything Is Forgotten and 2016's Oh Inhuman Spectacle. With a nod of MGMT and atmospheric dream pop instrumentation, Triage presents a journey of self-reflective exploration.
Triage
Methyl Ethel
4AD, Feb. 15
Lead single "Scream Whole" gets into Webb's mind and emotions with an introspective aura. The chorus, "Scream I'm whole one more time/ Can't remember why," has Webb struggling to release his feelings and heal from the toll past grievances have taken on him. The instrumentation follows a back and forth structure, juggling extreme volume to near silence in a whirlwind of sound.
As "Scream Whole" begins, an urgent synth and a funky bass line adopt a dance-pop mood. It's not until Webb's voice enters that the instrumentation slows down and trails suppressed synth and occasional thumping bass in the background. The bridge brings a surprise when a woozy collection of drums and dynamic synths swirl around Webb's layered hums. The crescendo drops off abruptly before gradually escalating back into the danceable feel, ending the track the way it started. "Scream Whole" gives a vivid glimpse into Webb's mind, with both sonic arrangements and overarching theme.
Methyl Ethel seamlessly blends and layers many different instruments along with Webb's voice into a mesmerizing sonic pool. Atmospheric love song "Real Tight" sways and bobs with groovy drums and bass, reverb-laden synths and chiming guitars. This cut's dream-pop arrangement fits perfectly with Webb's voice as he sings, "I don't want to be left behind/ Do you want to be/ I want you now/ So I've got to shout it/ Volition!/ Got to do the right thing tonight." Webb joyously displays his will to love and take care of another in this lively and personal track.
The lyrical themes of "Trip The Mains" play on the concept of mains—systems of pipes or wires for the spread of energy—to explore the feeling of a loved one drifting away.
"There is a point of no return/ It's easy to see/ You're slipping away from me/ Where is the part that's alien?/ It's trippin' the mains, I think," Webb sings over the '80s-style synth progression and backing singing. The repetitive lyrical content finds an interesting and entertaining pocket through layered harmonies, swelling synth bursts at the end of each line, and funky bass breaks.
Triage ends with "No Fighting," on which Webb declares "I don't even wanna fight" over and over. From an opening of tiptoeing dramatic keyboards, the conflicting closer quickly builds with an uptempo drum and bass line that seemingly also build Webb up from the inside out. The track gets more triumphant as it progresses, gaining momentum until it suddenly lands the album with a subtle fadeout.
With Webb vocally painting the picture of his obscured self-reflection, the album is supported by atmospheric and immersive soundscapes. Methyl Ethel's Triage amounts to an intriguing listen.
Follow writer Carly Van Den Broeke at Twitter.com/carlyrosevdb.