ALBUM REVIEW: MewithoutYou recalibrates and renovates with '[Untitled]'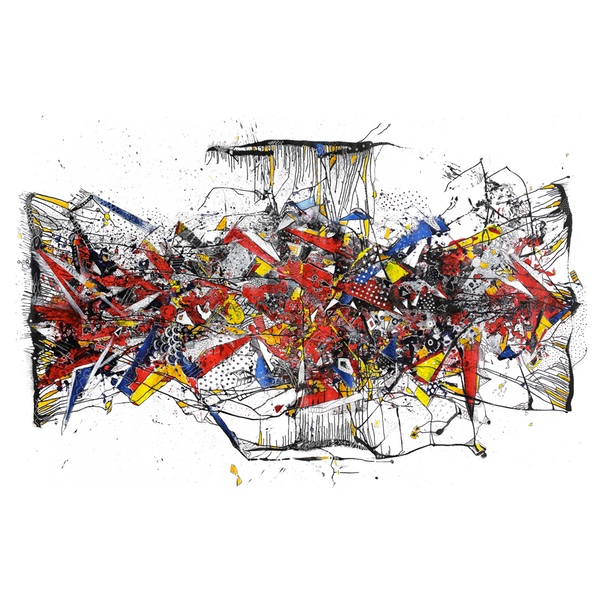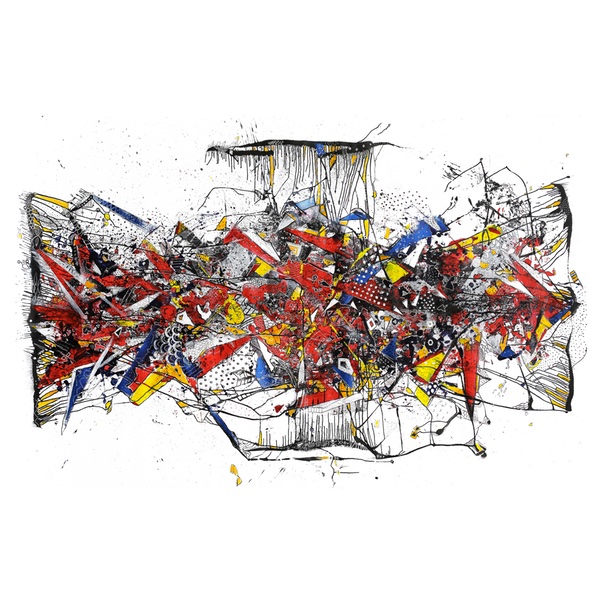 Pennsylvanian experimental rockers MewithoutYou have remained woefully underappreciated due to their unorthodox evolution. By the time bands like Listener and La Dispute discovered frontman Aaron Weiss' bombastic spoken word delivery, he had run from his clout by emphasizing inconspicuous singing. Tracks like "Allah, Allah, Allah" befuddled Christian fans, while 2012's concept album, Ten Stories, replaced frenetic punk with arthouse indie rock. Three years after the folksy Pale Horses, no one could have expected how hard [Untitled] would hit.
[Untitled]
MewithoutYou
Oct. 5
MewithoutYou's decision to release a companion EP allows the LP to freely flex its muscles. Lead single "Julia (or, 'Holy to the LORD' on the Bells of Horses)" recalibrates the band's heavier side with glacial chords and full-bodied dynamics, with Weiss' passionate screams echoing through spectral vocal layers.
"Another Head for Hydra" capitalizes on what its predecessor hinted at, using Fugazi-esque riffs and brutish percussion to drive Weiss into his most frenzied performance since 2002's (A→B) Life. MewithoutYou's seventh LP certainly packs a punch, but with this aggression comes musical and personal maturation.
Weiss' headspace has long dictated the direction MewithoutYou took. This time, appraisals of the world have led him deeper within himself. References to Sūrat al-Kāfirūn in "Julia" and Mount Sinai in "Hydra" inform these songs' respective themes of the afterlife and destructive ignorance. Both reference all three Abrahamic religions. After a stint in more fictional storytelling, Weiss returned to fervent soul-searching, with a striking effect. He's also unleashing his anger on opener "927 a.m., 7_29," which crashes out the gate like a bull.
Drummer Rickie Mazzotta and session bassist Dominic Angelella lock into concussive grooves over guitarists Mike Weiss' and Brandon Beaver's beefy post-hardcore riffs. This energy reaches critical mass at the culmination of "Wendy & Betsy," on which Aaron Weiss schizophrenically rambles alongside dissonant high-pitched guitars and chaotic drum fills. Add some obscure lyrical dialogues, and MewithoutYou more than recaptures its past brazen barbarity. But MewithoutYou's return to form coincides with some of the band's most euphonic material.
The bouncy four-on-the-floor beat and guitar harmony on "Winter Solstice" distinguish the song from its acoustic alternate cut. Aaron Weiss' John Lennon-like voice imparts palatable beauty to the vivid lyrical imagery of the chorus, but the song's transition into expansive post-rock shows how much new ground this album covers.
Weighty sonics and hard-hitting production give demure outings like "[dormouse sighs]" and "2,459 Miles" a sense of size. The frontman has also progressed from muttering sing-talking into a heavily layered, almost choral approach, which gives atmosphere to his nebulous narratives.
The lyrical themes of [Untitled] haven't gotten less mysterious. "Flee, Thou Matadors!" follows a dialogue between King Ferdinand VIII of Spain and Queen Maria I of Portugal, leaving the listener to glean personal meaning from their conversation. Its polarized arrangement drops from propulsive hard rock to nonlinear ambiance only to explode back into an awesome guitar solo.
"New Wine, New Skins" further showcases Mike Weiss' and Beaver's wealth of ideas as low-key emo gives way to massive riffs and another soaring guitar solo. Aaron Weiss' melodic performances remain subdued during these crescendos. But his existential questioning remains just as potent: "'God's will' or 'come what fortune gives'/ Or is this truly how you'd choose to live?"
The frontman's melodic singing becomes the hardest pill to swallow, as his reserved timbre often melds into the instrumentals. Intently listening to the heartbreaking fall from grace on "Tortoises All the Way Down" is certainly rewarding, but it takes time to get used to the rising action engulfing what could have been a powerful vocal feature. It couldn't have hurt to push the vocals to compare with heavier passages, but it seems that he scaled back his own input in order to support this album's lush arrangements.
[Untitled]'s emphasis on psychedelic soundscapes stems from the band's desire to create "non-drug-induced hallucinations." Thanks to the chemistry between each member, MewithoutYou took a chance and won. "Michael, Row Your Boat Ashore" sees the band reach some of its strangest sonic territories. Aaron Weiss distorts his voice almost beyond recognition, while clipped percussion hits and walls of trippy feedback create a genuinely immersive environment. In the midst of it all, the song still pinpoints to its chilling question: "Have you heard from heaven today/ Tell me then, what'd Gabriel say/ Am I still on that narrow way?"
"Have I established a pattern/ Perhaps a bi-annual mental collapse/ Someday I'll find me," Aaron Weiss muses in the indie-folk dreamscape "Break on Through (to the Other Side) [pt. Two]."
This final track encapsulates exactly why [Untitled] succeeds. Yes, it's great to hear MewithoutYou do more of what fans know it for, but the dose of familiarity ends up asking more questions than it answers. The band simultaneously finds its early-2000s energy and pushes itself both lyrically and instrumentally. The result is a solid addition to one of the most compelling careers in modern rock music.
Follow editor Max Heilman at Twitter.com/madmaxx1995 and Instagram.com/maxlikessound.