Album Review: Michelle Branch returns from 14-year absence a Hopeless Romantic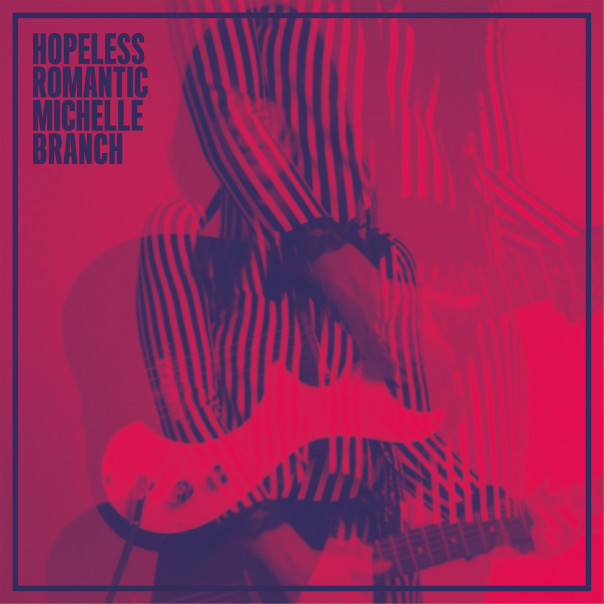 "Everywhere" singer Michelle Branch has returned with Hopeless Romantic, her first album in 14 years. During that time, the singer-songwriter was married, had a child and her  marriage ended in divorce 10 years later, in 2015. That's when she decided to return to making music, and if the new album is evidence, her musical tastes have seen little change.
Hopeless Romantic
Michelle Branch
April 7
Despite production by Patrick Carney of the Black Keys, the album shows little of his influence and much of the new material sounds like it could have come straight from her last album, 2003's Grammy-nominated Hotel Paper. Carney played the role of co-writer, co-producer and muse: A romance brewed between the two during the producing process.
"I truly believe everything happens for a reason," Branch said in a press release that accompanied the album's release. "I made a record I am enormously proud of, and in the process, found the love of my life."
Many of the songs on Hopeless Romantic are slow-burners that lack the types of hooks that make radio hits. Some of the songs sound drawn-out. Because of this, they fail to get attention or spark excitement like her earlier work. Most of the songs are bluesy pop and country along the lines of her earlier hits.
They are about love; both about moving on from her divorce and starting anew. "[Love is] my favorite topic," Branch said in a message that accompanied the album's release. "I love hearing human stories about people interacting with each other, and the title perfectly sums up the record."
The first track, "Best You Ever" is a perfect example of what to expect throughout the rest of the album. Think Alanis Morissette or Meredith Brooks, had those two written songs with choruses indiscernible from the verses.
The songwriting is not much deeper here than "We used to be for real/ But now you make me feel like I'll never be enough" or "I want you to remember me every time you scream/ It's the best you ever." In other words, take the lyrics at face value; there is little depth beyond what's on the page.
On "Fault Line," Branch looks backward on her divorce, singing "I feel safe when we are standing in the wreckage/ Are we hopeless, pulled in opposite directions," and "It's too late to be the first to walk away/ When your love is on a fault line." The jangly backing guitars add a sparkle to the the song, which is a canyon that, once crossed, pulls Branch forward. It would serve as the track to split the first half of the album from the second, hopeful direction, but the following "Heart Break Now" has her back in a funk: "I'm lonely all over again/ You can't have who you love."
Single "Hopeless Romantic" for which the album is named, is the best of the album. The syncopated drums and handclaps and electric guitar solo overlay an intermittent synthy slide guitar. They rise and fall, forward and backward. It's a simple addition that adds variety to the track. The title and lyrics are self-explanatory: Branch is a hopeless romantic, willing to give herself fully to a relationship, evening though it may likely end with "tossing and turning."
Follow columnist Troy Van Skike at Twitter.com/Trox_Macgee and Instagram.com/troxmacgee.