ALBUM REVIEW: Middle Kids ponder growing old with Lost Friends debut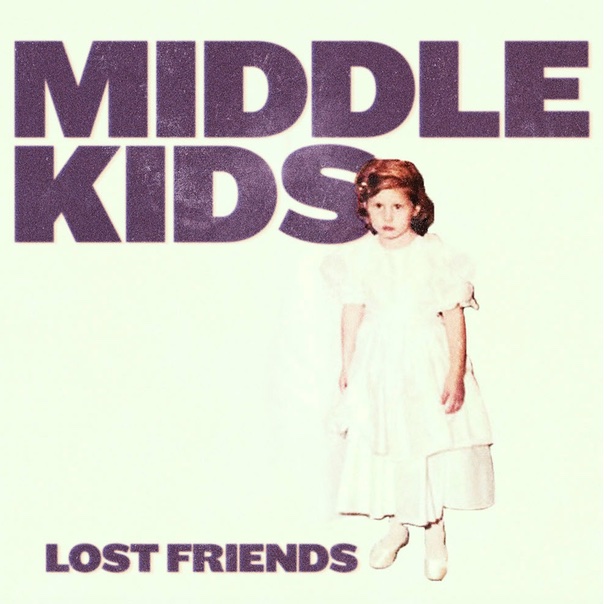 Middle Kids' lively debut album, Lost Friends, is full of stylistic diversions and genre-blending tunes, making for a strong introductory statement by the Australian trio. With songs covering a gamut of influences from early 2000s punk to more modern indie rock melodies, Middle Kids know how to paint with multiple musical palettes. Lost Friends tackles friendship, love and good times, while simultaneously examining loneliness and heartbreak, expertly displaying their versatile lyricism and instrumentation.
Lost Friends
Middle Kids
May 4
Vocalist Hannah Joy, bassist Tim Fitz and drummer Harry Day blend their unique sounds into a cohesive listen. On Lost Friends' hauntingly melancholy title track and the brutally honest "Maryland," Middle Kids effectively accentuate their indie rock elements. A slow electric bass on the title track is accompanied only by Joy singing of the inevitable separation of friends over the passage of time. The track crescendos with layers of drums and electric guitar, paralleling the vocals. Joy submits to the truth that everyone ultimately exists on his or her own.
"Maryland" focuses more on the freedom alone time grants; being alone means having no anchors to people or places, and moving on is possible, Joy seems to say. A mid-tempo beat and an undercurrent of pedal steel guitar to help create the cinematic, liberating mood.
With the high-energy, drum-driven "Mistake" and the electric guitar-dominated "On My Knees," Middle Kids align themselves more with the garage rock sound in ways the other songs avoid. On the former, the uptempo beat immediately opens up the track. "Mistake" recalls Riot-era Paramore, with Joy's compelling vocal embellishments, jangly guitar riffs and self-reflective lyrics about making and getting past mistakes.
Guitars weave in and around a drum-fill-heavy beat on "On My Knees" Again, this track tips a hat to Paramore as Joy channels her inner Hayley Williams. At the opposite end of the sonic spectrum, the short-but-sweet "Hole" and the album's melodic goodbye, "So Long Farewell I'm Gone," demonstrate a knack for the weepy ballad.
"Hole" is still one of the more moving tracks on the album, while the album closer uses its reverbed piano melody to meditate on growing old. A central rhythm, played both on the drums—with a militaristic snare featured prominently—and piano, mimics a heartbeat until cutting off at the end.
Lost Friends makes a profound introductory statement.
Follow writer Piper Westrom at Twitter.com/plwestrom.