Mogwai celebrates a quarter-century with powerful 'As The Love Continues'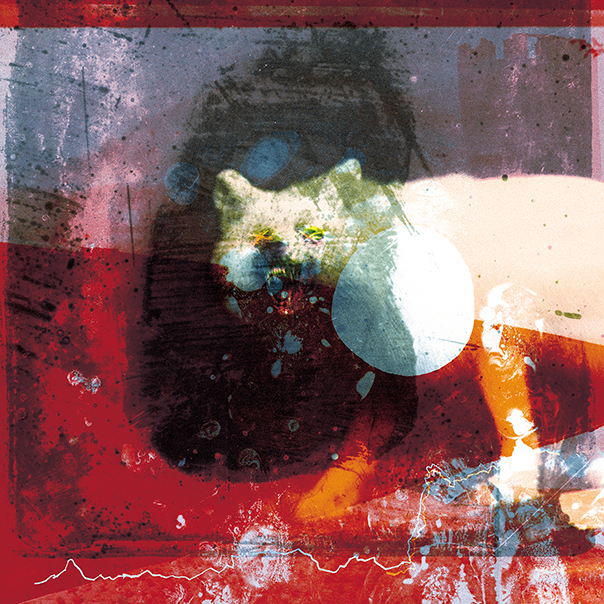 Mogwai records are like stumbling through a beautiful, sprawling valley you've seen before, yet keep returning with even more enthusiasm. Not only is the basic nature inspiring, but you can barely wait for all the new things you'll find this time around.
As The Love Continues
Mogwai
Temporary Residence Ltd, Feb. 19
9/10
Mogwai may have been built for a pandemic, in that so much of what the post-rock band does seems to come from imaginative introspection. The new record, As The Love Continues, comes 25 years after we first heard from the Scottish lads, during a decade ripe for a band like Mogwai to establish a loyal and lasting fan base.
As The Love Continues brings back a degree of borderline mainstream songwriting from the '90s, which was a wonderful time for musical exploration, both in theory and actual execution. That Mogwai has forged a career pushing artistic boundaries–while remaining listenable, which is the real trick–should be considered high achievement.
The rules seem to be the same as ever. Listeners should be patient, have a receptive brain palette and welcome the idea that music should show more than it tells. They should also be willing to listen at least three times before even beginning to form an opinion, which shouldn't be difficult.
Patience is key and the payoff is more than worth it.
Opening track "To The Bin My Friend, Tonight We Vacate Earth," sounds like the title: other-worldly, yet just familiar enough to properly attach words like "gorgeous" and "epic." It's easy to imagine this rattling around Arthur C. Clarke's brain during a first draft. It's something Blur might've tried on a creative day.
"Here, Here We, Here We Go Forever," establishes some stark New Wave groove, before taking a turn into what sounds like attaching the necessary drama to a futuristic gunfight. This band knows how to reach deep and create rich volume–not sonic volume; depth volume–by dueling guitar and synth. It has bounce and sounds tremendously fun to play.
Single "Dry Fantasy" sounds like something ambitious from the perpetually underrated Psychedelic Furs. Many British bands from the '80s onward will hear this and likely be disgusted by Mogwai not writing a big vocal line and tossing away an opportunity to crash the charts. That just adds dimension to not doing so.
That brings us to the vocals on next track "Ritchie Sacramento," a big smirk to those saying Mogwai avoids vocals because they can't write them. In the real world, this becomes the first single. But fittingly, not with Mogwai. It's simply a gorgeous, multilayered pop song with a great hook.
"Drive the Nail" has the most appropriate title of any song on the record. It's a master class on dynamics, building nasty guitar riffing and wonderful cymbal smashing getting the job done beautifully. It's about as simple as this record gets, which takes absolutely nothing away from its quality. The point gets made very effectively.
"Fuck Off Money" (a pointed title for a shapeshifting song) serves as set-up music for "Ceiling Granny," a riff-based guitar rocker that could've been produced by early-'90s Smashing Pumpkins or Radiohead. "Midnight Fit" brings back the wide, dramatic approach that has filmmakers drooling over Mogwai's abilities to score indies. Few bands have ever said so much without saying hardly anything at all.
After the atmospheric "Pat Stains," "Supposedly, We Were Nightmares" initially offers firmer ground on which to pivot when the band begins one of its specialties: adding layers of instrumentation to create a thick mood. That is where final track "It's What I Want to Do, Mum" begins. Like much of Mogwai's catalog, it's like a shifting book with which you're not familiar and bouncing story arcs. It makes one wonder where it's taking you next. Leaving fans wondering what comes next is a fantastic way to end an epic record.
Follow music critic Tony Hicks at Twitter.com/TonyBaloney1967.