ALBUM REVIEW: Moor Mother decries injustice with hellish sonics on second LP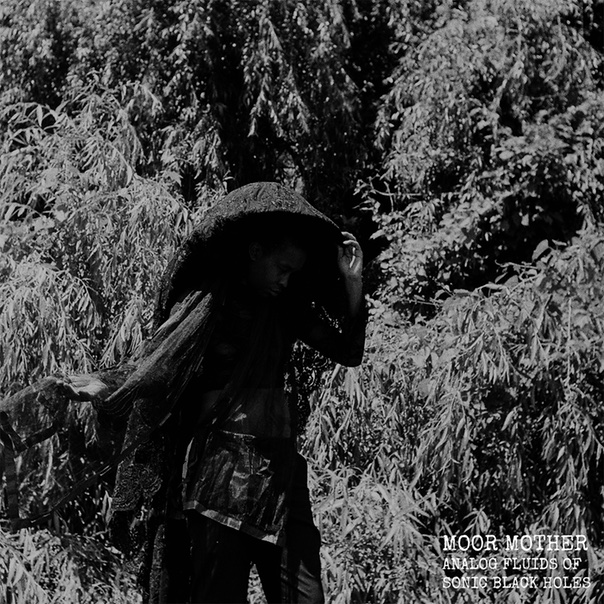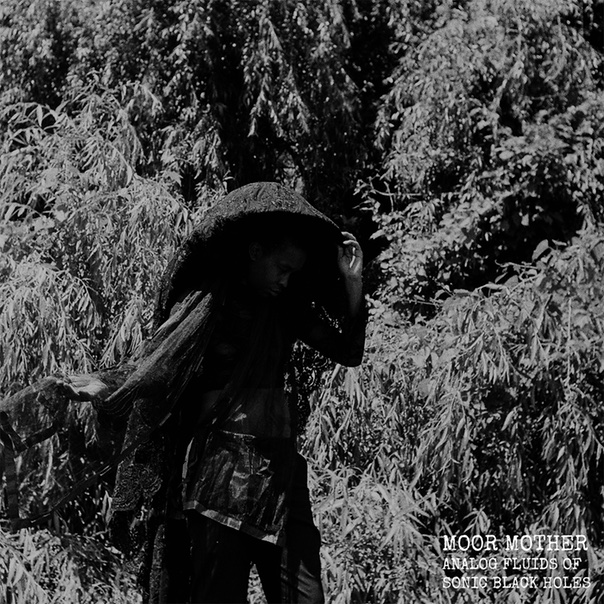 Camae Ayewa rose from Philadelphia's DIY music scene under the moniker Moor Mother, delivering a unique combination of industrial noise, abstract hip-hop and slam poetry. Her 2016 debut, Fetish Bones, proved a disturbing commentary on the era started by that year's presidential election. In the midst of societal chaos and suppressed truths, Ayewa's foreboding atmosphere, harsh textures and unflinching lyrics imparted awakening and representation. In this way, the songs that comprise Analog Fluids of Sonic Black Holes live up to the album's name. These noisy diatribes rail against the environment that would prevent them from being heard.
Analog Fluids of Sonic Black Holes
Moor Mother
Don Giovanni Records, Nov. 8
Ayewa's sampling is nothing short of remarkable, but her voice is on another plane. Her deep, commanding timbre and catchy flow takes hold of "After Images," guiding its pulsing drones and industrial percussion. The incorporation of samples from African American spirituals into the churning soundscape serves to connect it to a longstanding tradition of resistance music.
That resistance has its basis in Black Quantum Futurism, a movement cofounded by Ayewa and Rasheedah Phillips as a means of envisioning the future through a proper reconciliation of the past. This is emphasized by somber song "The Myth Hold Weight." The track's chilling ambiance carries a narrative about late capitalism nearing self-cannibalization, as those it extorts suffer in silence. 
At its core, much of Moor Mother's sound is based in plunderphonics and ritual ambience, with rhythm playing second fiddle to horror. Opening cut "Repeater" uses atonal string samples and haunting vocal sessions as Ayewa subjects oppressive power structures to imprecatory premonitions. Similarly, she decries the death of free expression on "Shadowgrams" as echoes of jazz horns and and trap beats ordain a catacomb of grating sounds. More than raging against the machine, she draws direct attention to where the machine has brought its most egregious destruction.
A visceral sense of anguish sticks to "Don't Die" like rust on metal, with overrot sobs billowing over a staticky industrial loop. The amount of raw emotion Ayewa puts into this cuts is strikingly palpable. It carries over well onto the more beat-centric cuts like "Engineered Uncertainty" and "LA92."
The former might recall early Death Grips with its slow-motion pummeling and incorporation of Louis Armstrong's "Nobody Knows the Trouble I've Seen," while the latter recalls the systematic oppression that lead to the Los Angeles riots in the '90s: "No cash/ Get shot/ No justice/ Body rot." The primitive intensity of the soundscapes and percussion matches the lyrics without restrictions.
While unorthodox, Analog Fluids retains catchy where it counts. The protracted break beats and interdimensional synths of "Black Flight" bring the poetry of Saul Williams to the table as he explores societal and logical collapse through an Afro-futurist lens. This fatalistic outlook comes back with a vengeance on the militant noise rap tirade "Private Silence."
With the hardest bars coming from Pennsylvania underground rapper Reef The Lost Cause, this solidarity anthem sounds like the depths of hell. The vibe is appropriate, considering how the lyrics stare racism in the face. Both tracks see Ayewa adopt a more recognizable rap flow, showing her ability to spit words skillfully as she can compose them.
Ayewa has a diverse array of producers on board and it shows. Traces of Justin Broadrick's apocalyptically heavy work as Godflesh are heard within the enveloping sound collage of "Sonic Black Holes." Psychedelic glitch-hop of "Master's Clock" recall Mental Jewelry. The amount of sounds makes cuts like "Cold Case" sound like modern classical music. Melodic ideas emerge from the dissonant murk for a fleeting moment before the oozing noise buries them once more. It's an apt analogy for her endeavor to unearth overlooked truths in spite of a society that would keep them under wraps. 
"Passing of Time" lands the album in warlike drumming and soulful vocalizations, as Ayewa leaves the listener to contemplate the long-term effects of the "cotton fields of democracy." This motif spotlights the untold stories of those who experience the repercussions of slavery 154 years after its abolition. Ayewa uses bone-rattling sonics and uninhibited lyrics to speak on these uncomfortable truths, keeping Moor Mother a vital voice within experimental music.
Follow editor Max Heilman at Twitter.com/madmaxx1995 and Instagram.com/maxlikessound.