ALBUM REVIEW: Morrissey shines on 'California Son' despite himself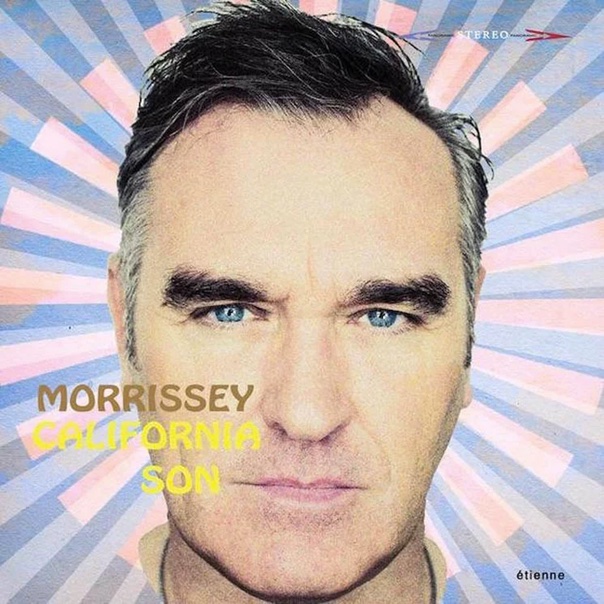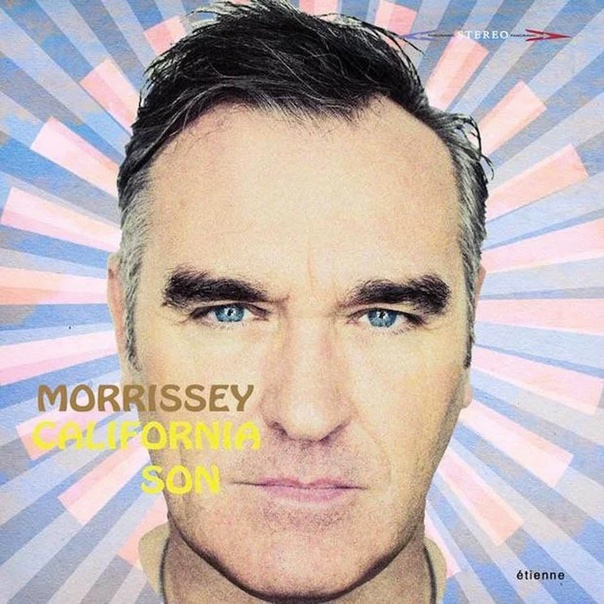 Thirty years ago, when I was in high school, Morrissey was the patron saint of wispy wallflowers and those too perfect for a world such as this. We loved his odd mixture of sentimentality and aloofness, his queerness, his hair and his love of romantic poetry. Most of all, we loved those wonderful lyrics, full of sensitivity and compassion, decrying the coarseness of the world and its brutish inhabitants. Brutish inhabitants like my mom called my patron saint of understanding "The Whiner" whenever I played his cassettes in the car.
California's Son
Morrissey
BMG Rights Management, May 24
Morrissey is back with California Son, a star-studded record of covers. But the former Smiths' frontman also returns to popular and political culture a strangely changed man. Our patron saint of sensitivity has become a vocal member of England's far right and has made a number of depressing statements—no, not the kind we like—about immigrants, Brexit, and probably puppies and kittens.
California Son begins with a cover of the 1973's "Morning Starship" by glam rocker and early gay icon Jobriath, aka Bruce Wayne Campbell. As Morrissey's vocals follow a science-fiction-sounding intro, his trademark emotional intensity is immediately evident. No one can sound more earnestly wounded than Morrissey. No one. And when the "girl from the morning starship" shows up amid driving guitars, Morrissey gives voice to such pure, limerent longing I almost want to go to the club on my own and leave on my own. Though Grizzly Bear's Ed Droste is credited on the song, his precise contribution is unclear.
The album's version of The Fifth Dimension's "Wedding Bell Blues" pairs Morrissey with Green Day's Billie Joe Armstrong. The song's rollicking piano and upbeat music sound similar to Morrissey's early solo albums, but his performance has a new lounge singer swagger. Armstrong's backing vocals aren't immediately recognizable, but you can sort of hear it after reading the album credits. Originally sung by a woman, the song's simple message is delightfully queered when Morrissey delivers the lines, "Bill, I love you so/ I always will/ I look at you and see/ The passion eyes of May/ Oh but am I ever gonna see/ My wedding day?"
On the cover of Roy Orbison's "It's Over," Morrissey is joined by LP, who provides a heartrending intro over simple acoustic guitar. The sorrow produced by these two melancholy masters, covering yet a third, is greater than the sum of its parts. The reverb-soaked guitars and percussion recall the lush studio production techniques of the '60s, but again, Morrissey's voice is the show-stopper. He's full of unrequited intensity and perpetual heartache, making the song his own by its conclusion.
Carly Simon's 1972 hit "When You Close Your Eyes" is updated with vaguely trip-hop-style drum machines. An assist comes from violinist and singer Petra Haden, who's played with Tito & Tarantula and The Decemberists. Morrissey's dreamy pining is perfectly suited to Simon's lyrics, which seem perfectly suited for Morrissey as he sings, "Big surprise, you've been informed you're not asleep/ Hard as you try you were never really meant to weep."
Smiths fans will enjoy Morrissey's cover of Dionne Warwick's "Loneliness Remembers When Happiness Forgets." It features some very Johnny-Marr-esque acoustic guitar work and augmented by horns arrangements, Morrissey opines in a voice that manages to be at turns world-weary and exuberant. And again, the song fits Morrissey as he sings, "Loneliness remembers what happiness forgets/ I had to lose you to recall that life's not really all sunshine and laughter."
California Son serves as an important reminder that before Morrissey was a musical star he was an obsessive fan of music. He voraciously read and often wrote letters to music magazines like NME—who Morrissey sued in 2007 for alleging he was xenophobic. The album of covers is full of deep cuts from artists fans might not immediately associate with Morrissey, but in each case, the iconic singer has found songs that suit him perfectly, and that no doubt were a huge influence on his own songwriting.
Though Morrissey, in his early days, was a denizen of British record stores, Spillers, the world's oldest record store has stopped selling his records due to his support for far-right causes. For fans willing to look past Morrissey's political incorrectness, California Son is more evidence that the singer's talent shows no sign of waning.
Follow writer David Gill at Twitter.com/songotaku and Instagram/songotaku.