ALBUM REVIEW: Muse journeys into sci-fi landscapes on 'Simulation Theory'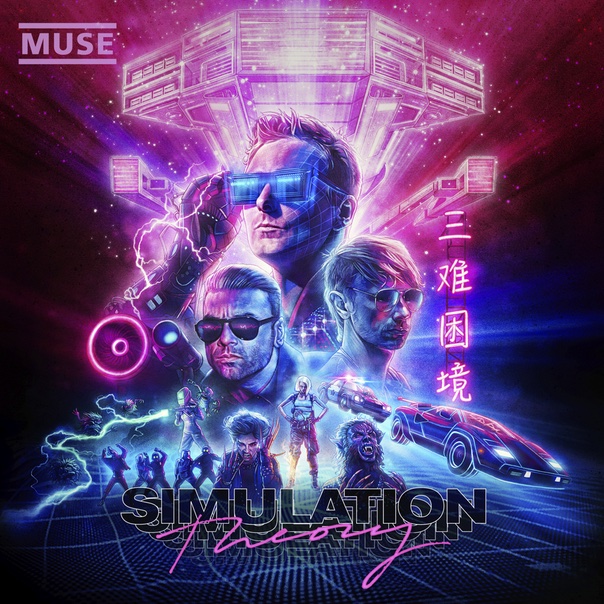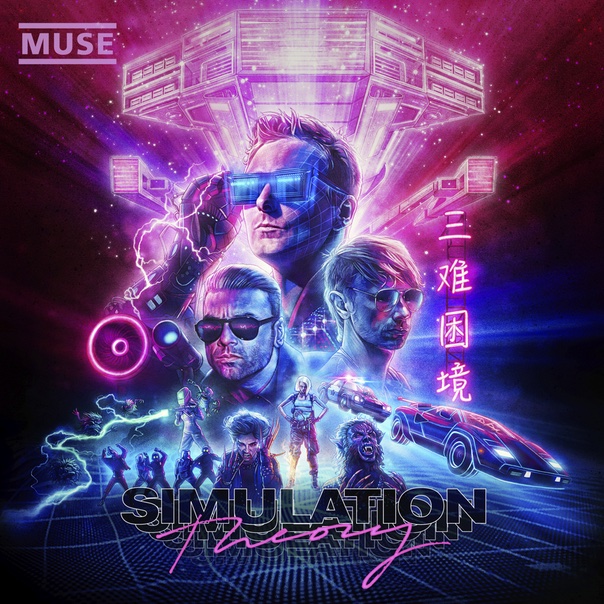 Muse again dives into the depths of cinematic sci-fi on Simulation Theory, the follow up to the English rock band's 2015, Drones. Riddled with infectious percussion loops and grandiose vocal hooks, the album creates futuristic atmospheres while maintaining the band's signature approach.
Simulation Theory
Muse
Warner Bros., Nov. 9
Opening track "Algorithm" foreshadows the album's emphasis on synthetic instrumentation with a heavy pulsing synthesizer and lead singer Matt Bellamy's sinewy, creeping vocal melodies. From the first track, one feels almost as if he's listening to the soundtrack of a neo-noir film.
This song is followed by Matt Bellamy's angsty vocal hook, "Break me out/ Break me out/ Set me free" on "The Dark Side." Bellamy's vocals transition from gritty urgency more slippery and elusive melodicism. "The Dark Side" is followed by the bluesier tracks "Pressure" and "Propaganda." The former immediately jumps into a crunchy guitar riff layered on top of a fat, thumping tom-tom drumbeat with underlying tambourine. Whisper-sung vocals ("pressure building") are placed sporadically throughout the song, building the theme of building tension, which permeates the album. "Don't push me/ Let me get off the ground," Bellamy belts out, connoting the feeling of being trapped and the need for escape.
The heavier riffs of "Propaganda" come saturated with robotic backing vocals that contrast Muse's minimal, percussion-driven instrumentation. "Don't you know that you just can't lose/ You make me offers that I can't refuse," Bellamy chants atop drummer Dominic Howard's furious drum fills.
On tracks like "Break it to Me," influences like Beck shine through Simulation Theory's high-tech production. A thundering repetitive percussion loop gives the song a unique crunch while high-pitched synths and detuned guitars wail away in the background. "Get Up and Fight" demonstrates Bellamy's vocal range, from operatic dramatics to a falsetto.
"Something Human" plays a softer note amid a sea of distorted synthesizers and punchy kick drums. Bellamy's silky performance, with lines about the loneliness of life on the road, provides one of the most heartfelt moments on the album. "The Void," meanwhile, has some of the album's most haunting lyrics: "They believe nothing can reach us and pull us out of the endless gloom." A shimmering '80s synth trickles away in the background, before Bellamy growls, "They're wrong," and the song evolves into a punchy pop ballad.
The deluxe version of Simulation Theory contains reworked songs that emphasize underlying eccentricities. The "alternate reality versions" of "Algorithm" and "The Dark Side" sound more cinematic and immersive than the album versions. In contrast, twangy guitars make the acoustic rendition of "Propaganda" even bluesier than the album cut. The vocal delivery also comes through much cleaner in this stripped-down arrangement.
Overall, Simulation Theory establishes a soundscape in the same vein Muse has been pursuing since before 2006's Black Holes and Revelations. Muse's longtime fascination with dystopian sci-fi themes allows its latest work to delve even deeper into sonic cyberspace while still maintaining the integral grit of recent albums.
Follow writer Zachary James at Twitter.com/ZachyyJames.