ALBUM REVIEW: Narrow Head resurrects '90s riff music with '12th House Rock'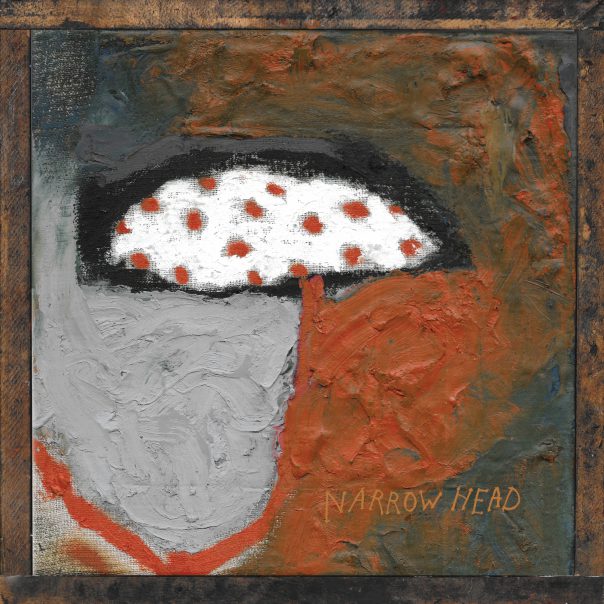 Narrow Head vocalist and guitarist Jacob Duarte had a point when he said, "Nobody has riffs anymore." The current rock scene seems afraid to try to write some nasty parts to get people moving. Excluding metal and hardcore, it's safe to say riff-oriented rock music has steadily wained in popularly since the '90s. Narrow Head's concept largely revolves around resurrecting the best elements of that particular era, with a modern sensibility for good measure. This balance of nostalgia and creative grit worked well for the band's 2016 debut, Satisfaction, and 12th House Rock takes it all a bit farther. Dreamy and melodic, yet heavy and monolithic, this album solidifies Narrow Head as worthy keepers of the riff.
12th House Rock
Narrow Head
Run For Cover Records, Aug. 28
8/10
Opener "Yer' Song" will please anyone who misses the heyday of line-blurring heavy alternative bands like Helmet and Deftones. Duarte's dreamy vocals round off this immersive vibe, further elaborated on on single "Stuttering Stanley." Narrow Head harkens back to a time when bands were feeding meat-and-potatoes grooves through a dream-pop kaleidoscope. More than a simple tribute to the Smashing Pumpkins, these guys embody the creative spirit of '90s alt-rock with a drive to elevate simple foundations with starry-eyed songwriting chops.
"Waking up now is such a bore/ Don't crush it up and you'll see," Duarte sings on "Hard To Swallow" as the crushing low-end and screaming refrain drowns itself in a drugged-out depression. Narrow Head's grandiose ambiance and raw aggression carry over onto faster tracks like "Night Tryst." Duarte's vocals glide over Ryan Chavez's syncopated bass line, adding serenity to drummer Carson Wilcox's explosive rhythms.
Narrow Head's roots in hardcore lend 12th House Rock to a more hard-edged sound, but those elements are more foundational than front-and-center. In fact, it's not far-fetched to summarize cuts like "Ponderosa Sun Club" as shoegaze played by hardcore musicians. The band knows how to use muscular instrumentations within a consuming soundscape. 
Considering how fun it must be to jam on the title track's central riff, it's a shame that it seems to end before it starts. The rest of the songs are well-developed, making use of dynamic swells and emotional crescendos. Narrow Head's penchant for devastating impact allows the screamed refrain and bottom-end bash of "Crankcase" to leave a lasting impression in under two minutes. On the flipside, "Wastrel" achieves a similar effect with just thoughtful singing and acoustic guitar—quality songwriting without the indulgent volume.
The fuzzy lull of "Nodding Off" shows how nuanced this band can be on a slow-burning track as guitarist William Menjivar and Duarte do more than double up on the same ideas. The band's ambient potential reaches a precipice during dissonant funeral dirge "Delano Door." Driven by the chilling spoken-word and witchy melodies of Casual Hex vocalist Erica Miller—the song exhibits Narrow Head's mastery of guitars, drums and vocals as the building blocks for breathtaking sonic cathedrals.
The album has its share of formidable walls of sound, but it's still easy to distinguish tracks from one another. "Emmadazey" and "Bulma" don't apologize for their instrumental similarities, but that doesn't cancel out their distinct personality. The same is true with Duarte's singing, which maintains inspired melodies in its droning delivery. Eight-minute closer "Evangeline Dream" gives Narrow Head its true test in this regard, as its patient progression provides some of the band's best chord progressions and lead work.
It takes a special band to play a three-minute outro based on one motif without becoming boring. The band members approach their instruments with the ingenuity of an ambient producer, but pulverizing refrains still win the day. Narrow Head's angelic melody and bodacious buildups ultimately serve the main thing rock music needs right now… riffs, riffs and more riffs.
Follow Max Heilman at Twitter.com/madmaxx1995 and Instagram.com/maxlikessound.