ALBUM REVIEW: Nathaniel Rateliff gets over it on 'And It's Still Alright'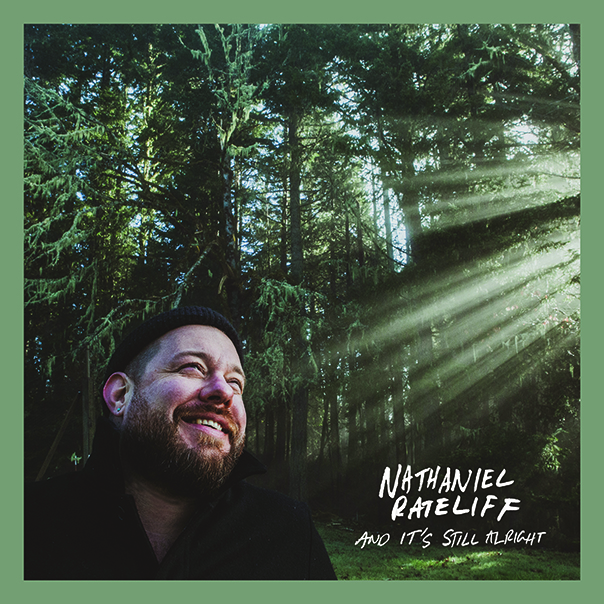 Nathaniel Rateliff has one of the best three-act stories in all of rock and roll. The Missouri native's childhood was roiled by poverty and the tragic death of his father when Rateliff was just 13. Later, he moved to Denver and worked as a carpenter and gardener. The singer spent more than a decade paying his dues as an acoustic troubadour, playing thoughtful downcast songs and battling his own personal demons. At the peak of his battle with alcoholism, Rateliff found a backing band, The Night Sweats, penned "S.O.B.," a No. 1 hit about his addiction, and rose quickly to international fame. In August of 2019 Nathaniel Rateliff and The Night Sweats opened for the Rolling Stones at Broncos Stadium. He was a returning hero celebrating his greatest success in the city where he'd struggled for the previous 15 years.
And It's Still Alright
Nathaniel Rateliff
Stax Records, Feb. 14
Only one question remained: what would Nathaniel Rateliff do next?
The answer arrives on Rateliff's first solo album in five years, And It's Still Alright.
On his latest, Rateliff returns older, wiser and without the Night Sweats to the sparse and haunting sounds of his earlier solo music. Not only does he have his whirlwind in the spotlight to reflect on, but he's also processing the 2018 death of his friend, mentor and former producer Richard Swift. The new album serves as both a recognition of tragedy as well as a testament to Rateliff's survival and success.
On the album's title track, Rateliff sings, "They say you learn a lot out there/ How to scorch and burn/ Only have to bury your friends/ Then you'll find it gets worse/ Standing out on the ledge/ With no way to get down/ You start praying for wings to grow/ Oh, baby, just let go." If you're not affected by Rateliff's straightforward sincerity, you should probably check to see if you're a robot.
The production is a step up from his earlier solo albums, featuring weepy pedal steel guitar and polished instrumentation. The credit here belongs to fellow Denver musician James Barone, who played drums in Beach House and Tennis.
The track list includes upbeat songs like "All or Nothing" and "Expecting to Lose," which feature the drums and evoke the quaintness of Beatles novelty songs like "Ob-La-Di, Ob-Li-Da." A catchy slide guitar melody anchors the album's opening track, "What a Drag."
The acoustic guitar on "You Need Me" sounds a bit like the intro to "Wasting Time," from Rateliff's 2015 self-titled album with The Night Sweats, but the song also has this lyrical gem, suitable for gravestones everywhere: "Are you telling me now in the middle of the shit I need you/ Or are you telling me now in the middle of the shit fuck you?"
But the most emotionally poignant moments are to be found during the slower, sparser songs, like "Tonight #2" and "Kissing Our Friends." On these Rateliff's gravelly voice dominates the soundscape. Like Johnny Cash or Rateliff's new marijuana brand co-founder Willie Nelson, Rateliff uses his vocal cords as ropes that listeners can cling to as they descend into the darkest pits of his soul. The magic of Rateliff's music is that no matter how deep you go, you can always look up to and see blue sky.
And It's Still Alright captures Rateliff at the conclusion of his hero's journey. The singer has emerged from his pain and loss in a new realm, wearing his tragedies as a badge of honor. The album delivers the raw emotionality of a Hallmark Channel movie with all of the hopeful tears but none of the schmaltz.
Follow writer David Gill at Twitter.com/songotaku and Instagram/songotaku.