ALBUM REVIEW: Nick Jonas slows things down and soars on 'Spaceman'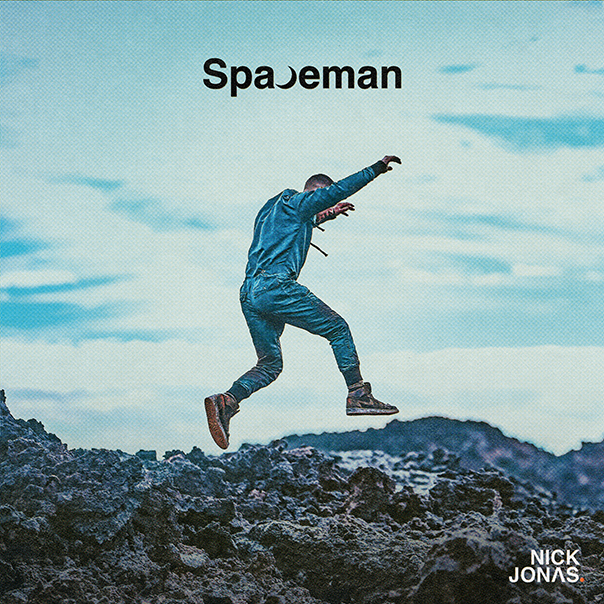 Nick Jonas doubles down on the atmospherics and lets music breathe on his fourth solo studio album, Spaceman. From the opening piano and synth notes of the first track "Don't Give Up On Us," Jonas' matured sound becomes abundantly clear. He keeps the sounds soulful and smooth while adding a sense of experimentation and wonder into the instrumentation.
Spaceman
Nick Jonas
Island, March 12
7/10
A simple spacey analog synth defines the first notes of "Heights," a sensual track about reconciliation. "We don't need to get so heated/just trying to talk/forget about the he said-she said," Jonas sings in his signature falsetto.
Cosmic ballad "Spaceman" falls a little closer to the kind of ballad fans are accustomed to hearing from Nick Jonas. Much of the instrumentation is left relatively sparse, and the vocal harmonies aren't overwrought. Everything falls nicely into the proverbial pocket. While there are some '80s and '90s influences evident, the album never feels like a throwback. Instead, it infuses those influences into a modern sound.
The upbeat "2Drunk" features Jonas trying to deal with his own emotions, but constantly putting it off, singing, "Too drunk and I'm all in my feelings/ Oh, well now I'm high as the ceiling." The pace turns up for "Delicious," the first moment the energy truly starts to rise on the album. The playful song fuses classic funk and soul with modern pop and R&B, while slick horns and percussion help set the mood.
"This Is Heaven" keeps the mood upbeat, but in more of a synth-heavy bop. The pulsing beat is buoyed by well-placed vocal harmony breaks that give it a vintage identity, and a rousing saxophone solo helps bring it home. "Sexual" is…well, what you'd expect it to be with that name. The mid-tempo cut is thick with tension and the pulsing percussion helps keep the momentum moving. Jonas' sultry voice and a slick guitar solo add the icing on the cake on the beach. I know. Wrong Jonas. But if he can make the joke on "SNL," so can I.
Things slow down for "Deeper Love." The mid-tempo ballad lives up to the spacey motif of the album with a choppy, sampled beat adds to an otherwise acoustic sound.
"I want a deeper love/ I want to know what it'd be like/ To know what I believe in," Jonas sings on the chorus.
"If I Fall" has a surprising sound, mixing in synth-soaked elements not unlike that of The Cure. That builds into a straight-ahead fist-pumping anthemic pop song. "Death Do Us Part" is interesting because it plays more like a slower piano ballad, but heavy percussion keeps it rolling.
"Nervous" closes out the album, fusing together all the stylistic elements that came before. It soars with atmospheric synths.
"After all this time/ Will love still make you nervous/ You're the reason why my heart beats out my chest," Jonas sings about the insecurities of love.
Spaceman is an impressive step forward for the 28-year-old Nick Jonas. It's a complete and cohesive creative endeavor that should open the door for another exciting chapter.
Follow writer Mike DeWald at Twitter.com/mike_dewald.