ALBUM REVIEW: Norah Jones gets poetic and political on 'Pick Me Up Off the Floor'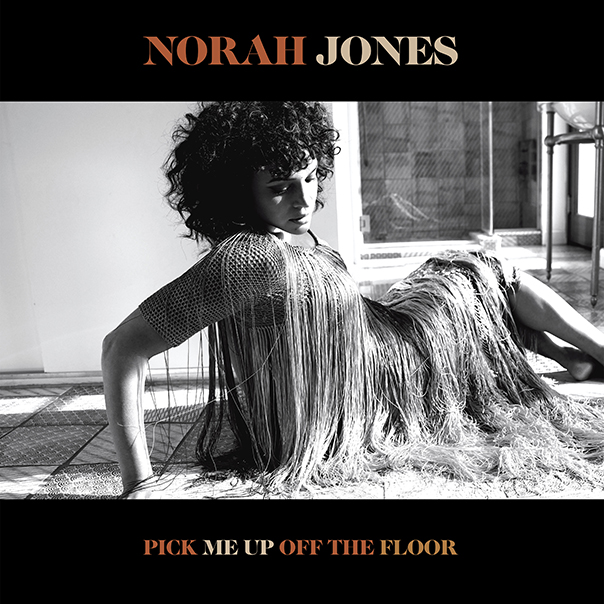 On the opening track of her new album, pianist and songwriter Norah Jones manages to capture the heartbreak many of us are feeling as we drag ourselves through the year from hell that is 2020. During the gentle jazzy piano tune "How I Weep," Jones sings, "How I weep for the loss/ And it creeps down my chin/ For the heart and the hair/ And the skin and the air/ That swirls itself around the bare."
Pick Me Up Off the Floor
Norah Jones
Blue Note Records, June 12
The song seems tailor-made for the dark place where we currently find ourselves standing. The 12-time Grammy winner and daughter of famed sitarist Ravi Shankar, Jones is set to release her seventh solo album, Pick Me Up Off the Floor. While the album seems like it was crafted in response to this moment in history, that's a happy accident. Many of these songs emerged organically following Jones' collaborative recording sessions with soul music legend Mavis Staples, Brazilian songwriter and multi-instrumentalist Rodrigo Amarante and Tank and the Bangas' Tarriona "Tank" Ball—among others—following her 2016 album, Day Breaks.
Part of the genesis for this new batch of songs came when Jones tried her hand at poetry. Inspired by the books of Dr. Seuss and Shel Silverstein that she was reading to her kids, she found herself adapting her new poetry into songs.
The album's key ingredient is Norah Jones' artistic vision, which seems not only to convey the gravity of the current epoch but also to describe the complexity of its effect on the human condition.
The album's first single, "I'm Alive," a collaboration with Wilco's flannel ambassador, Jeff Tweedy, challenges listeners to get involved in the #MeToo movement.
"Just sit and wait/ Don't move, just hesitate/ You can hope and pray/ You can moan/ Maybe things will change," she sings in the song's first verse. But in the next verse she finds the strength to take action: "She walks, she runs/ She fights, almost as one/ And finds her voice/ She'll march/ She has no choice." The anthem's empowering message, delivered over a very Wilco-esque bed of acoustic guitar and honky-tonk piano, will no doubt steel those pre-protest nerves.
But the real beauty of the song is the way it captures both the initial reluctance to get involved as well as the necessity of taking action. Rather than a piece of jingoistic propaganda, the song reflects on the internal struggle that must occur before a voice or fist can be raised. For Jones, doubt and fear are just as central to the human experience of resistance as determination and courage.
The elegantly dirge-like "Were You Watching" smolders with upright bassist Christopher Thomas' and drummer Brian Blade's relentless groove.  Violinist Mazz Swift provides a jagged and meandering violin melody. Jones' satiny voice effuses. The lyrics are opaque but evocative, adapted directly from one of Jones' poems.
"Were you watching/ When I dropped the seeds from the window?/ Were you watching/ When I built walls from paper and glue?" she sings.
Musically, Jones continues to occupy a liminal space between pop and jazz. Her piano playing on "Flame Twin" straddles jazz's unpredictable swing and pop's insistence on a memorable hook. "Say No More" builds from solo piano to elaborately arranged horn lines reminiscent of late '70s Motown before dropping out. Then Jones begins to sing over gentle piano, and it's like we're in a jazz club after hours.
Norah Jones continues the sonic legacy of some of her main influences. She borrows the sultry, smoldering vibe from Billie Holliday and the rich, harmonically sophisticated, ear-candy arrangements from Bill Evans. But more than that, she has established herself as a powerful and relevant songwriter in her unique tradition that seems to pay as much attention to our own internal struggles as it does to wider societal unrest and injustice.
Follow writer David Gill at Twitter.com/songotaku and Instagram/songotaku.