ALBUM REVIEW: Oh Sees go feral on 'Face Stabber'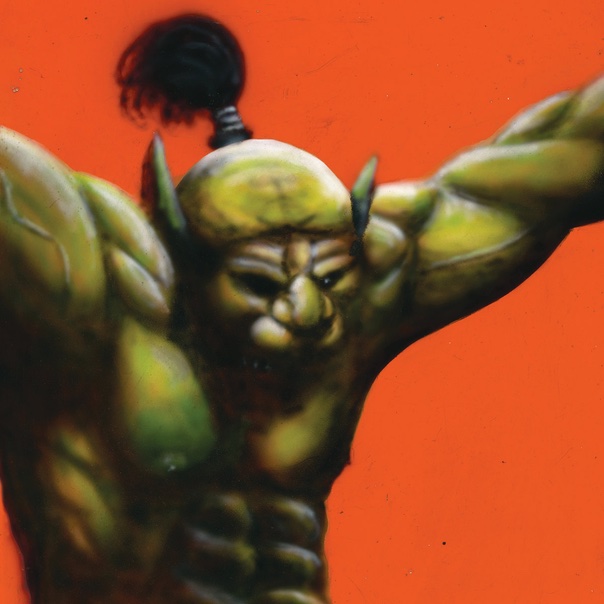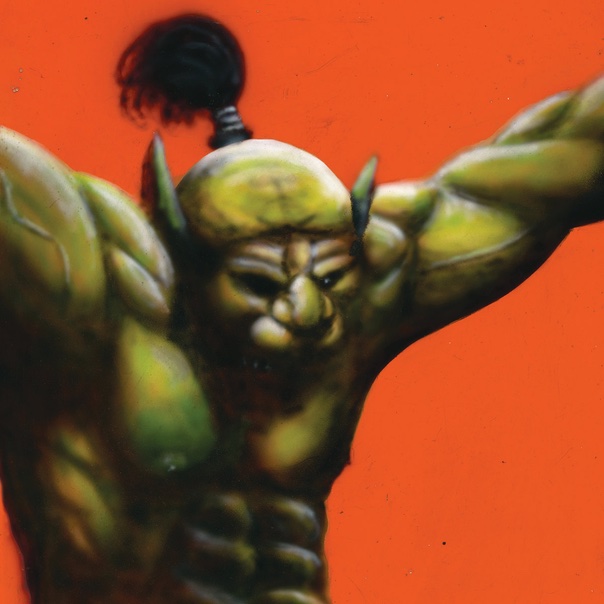 Oh Sees have always been an exercise in Lamarckian evolution. Helmed by guitarist and vocalist John Dwyer, the psychedelic veterans have changed lineups almost as many times as they've changed their name—OCS, The Ohsees and Thee Oh Sees. The revolving door of musicians coincides with the band's transformation from a sloppy, sweaty, lo-fi punk band into an increasingly technical and proggy jam band. The Angelenos acquired a pair of drummers in 2017 and subsequently recorded a pair of albums that borrowed more from the pages of science fiction than grease-stained garage floors. On Face Stabber, Dwyer and company jettison the slick futurism found on 2018's Smote Reverser and embrace a more primitive sound. 
Face Stabber
Oh Sees
Castle Face Records, Aug. 16
The very first moments of "The Daily Heavy" sound almost like someone maniacally squeezing a rubber ducky, which gives way to a relentless bass groove pulsing beneath a chanted refrain that sounds like the Ewok from Return of the Jedi. The album feels both freer and more fun than its predecessor, trading virtuosity for emotional intensity. The swirling vocals and keyboards add to the song's stoned ape vibe.
"The Experimenter" features a churning stew of psychedelia in the vein of Os Mutantes or El Chicano. Guitar noise gives way to elegantly choreographed runs on guitar and keyboard, while the Kraut-rock-inspired vocals sound like Damo-Suzuki-era CAN. The epic arrangement's extended drum solo and minimalist keyboard jam make it Face Stabber's first real standout.
After the first two extended jams, the album's title track is short and sweet. Clocking in at just a little over two minutes, it lives up to its name as a full-on countenance assault with sharp blades. The riff-heavy jam at the end of the song rocks incredibly hard.
"Snickersnee" sounds like Orc-era Oh Sees: tense guitar stabs and a simple vocal melody telling a story of dissatisfaction. Toward the end of the song Dwyer breaks into a spirited, vaguely Afro-inspired guitar hook for something completely different.
In some ways Face Stabber feels like a catalog of Dwyer's influences. "Fu Xi" sounds like King Crimson with more than a hint of a "21st Century Schizoid Man." "Scutum & Scorpius" is a nearly 15-minute long epic jam that builds from Logan's-Run-style synths and organs to eventually become a stoner guitar jam that sounds a lot like Pink Floyd's "Have a Cigar." 
Strewn amid the long, self-indulgent jams are some lo-fi punk gems like "Gholü" and "Heart Worm," which recall the old days of Thee Ohsees when Dwyer screamed with the microphone in his mouth for most of the set.
The sprawling, 80-minute album feels looser than last year's Smote Reverser. Many of the longer jams sound spontaneous and much of Dwyer's guitar playing seems freer and more improvised. The pairing of drummers Dan Rincon and Paul Quattrone adds a dense layer of percussion that buoys and propels the songs.
Many of the songs are improved by saxophonist Dan Caulkins. "Psy-Ops Dispatch," a Zappa-esque skronk comprised of saxophone, guitar and keyboard, suggests a combination of precision and absurdity. Oh Sees revel in this lack of boundaries, as heard on "Poisoned Stone," which sounds a bit like the soundtrack for a roleplaying video game. "Captain Loosley" even uses a simple wash of keyboard sounds to evoke the soundtrack used in the freakiest '60s acid films.
The album closes with "Henchlock," a 20-plus-minute recapitulation of the Oh Sees' musical evolution. The song begins with a garage-like organ riff. From there it becomes a frenetic conversation among the whole band. The music transitions from its raw origins to Kraut rock vocals. The keys and guitar push the limits of harmony and the music is reminiscent of the legendary music Miles Davis made in the 1970s.
Joh Dwyer and Oh Sees show no signs of slowing down. Following a year of nearly constant touring in support of Smote Reverser, the band has returned from the studio with another record fans are sure to put on heavy rotation. More importantly, it sounds like they're having a blast.
Follow writer David Gill at Twitter.com/DavidGi18788752.